My Visit to the United States Where I Realised What My Future Goal Is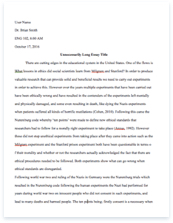 The whole doc is available only for registered users
A limited time offer! Get a custom sample essay written according to your requirements urgent 3h delivery guaranteed
Order Now
At the age of sixteen, my parents decided to send me to another country. The main reason was to learn a new language, to become more disciplined and independent. My family is the most important thing I have in this life. There are four of us: mom and dad, my sister which is twelve years older than me and I. Both of my parents tried to give my sister and myself the best education possible. They paid for my school, English classes and painting lessons, provided with everything that was essential like good food and clothes.
Growing up in Almaty, an urban city in South Kazakhstan I was surrounded by children of rich and powerful families. In my high school years, my sister Nargiz was studying in the United States while I was having fun with my friends, partying and allocating very little time to study. Throughout the school, I wasn't sure what I am going to study or for what kind of university I will apply. I spend a lot of money on parties and things that I don't actually need. One day my parents decided that I have to visit my sister and bought me a ticket to the United States. Telling the truth, I didn't really want to visit the United States because the distance was very long, I was scared and I have never travelled alone before.
Early in the morning on May 20, I got into my parents' car and drove to the Almaty airport. It took me a day to fly to the United States but when I finally arrived in Atlanta, Georgia I was amazed by beautiful sightseeing and friendly people. I fell in love with a city with tall buildings, parks and interesting museums from the first time. I was living in an apartment with my sister and her husband. We have visited a lot of places in Atlanta such as the Coca-Cola Museum, Six Flags amusement park, The Body Exhibition and Georgia Aquarium.
I enjoyed every moment that I have spent in America. The most of all I remember the Bodies Exhibition. It is the work of doctor Guther van Hagens and the whole exhibition consists of human bodies. We went there because of my sister's husband, he was interested in health science and majoring in biochemistry while I found it very boring. At the end of the exhibit, I found an inscription which stated 'Thanks to all the people who donated their bodies for science' and I was shocked to find that they were a real human bodies. All the bodies have been donated by people, while they were living they wanted their bodies to be plastinated. Plastination is a technique that replaces all the blood and water in human body to plastic material. Also, there were bodies of healthy and sick people by looking at them people can learn more about human anatomy and explores how everything we do like exercising or smoking affects our body. Personally I enjoyed visiting the exhibition but I wouldn't go there again because it was actually scary.
At that time, I would say that one of the most important person who influenced on my character a lot was my sister. When Nargiz finished the school she already constructed aims for her future: she wanted to develop her language skills, travel, study and work. She left at home when I was ten and we met only on holidays when she flew back home. When we were living in the united states for a month I was amazed how hardworking, kind, friendly and responsible she is. Nargiz was doing her master degree and working in art gallery as an assistant. She inspired and motivated me to work very hard in order to achieve all of my goals and dreams, she became an idol for me. One day she took me to The Georgia Tech University where she was studying. The school was located in the heart of Atlanta and it took us about twenty minutes to get there. It was the first time when I saw such a big campus with lots of statues and sculptures. At that moment I felt the strong desire to study in University like this. That day I realized what I really want and what my future goal is.
Related Topics