My trip to Dallas Museum of Art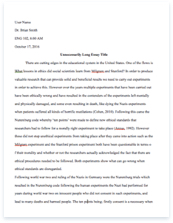 The whole doc is available only for registered users
A limited time offer! Get a custom sample essay written according to your requirements urgent 3h delivery guaranteed
Order Now
On the 18th of June 2013, I decided to visit one of the greatest museums in Dallas. I was very excited to visit the museum because I have never been to any of the museums before in Dallas since I came to the United States of America. Therefore, when the professor said it is the part of a grade so I got more excited. I reached the downtown by noon, and parked our car outside the Dallas Museum of Art. Dallas Museum of Art significantly improved its standing within the art world.
It was first established in 1903, the museum has been around for more than a 100 years collecting, preserving, presenting and interpreting works of art that are of high quality and are diverse in both cultural as well as in historical aspect. The Dallas Museum of Art features an outstanding collection of more than 23,000 works of art from around the world, from ancient to modern times. I became very curious and always wanted to see something historical and ancient things like these.
During my visit at The Dallas Museum of Art I came to know that I had stepped into a building with a world of its own. When I was entering to my first exhibit I was, honestly, mildly amused. I see the rooms were filled with artwork decorating the walls I could not locate a painting that would seize my attention until I walked through the door and into another part of the exhibit. In this room I saw a painting that just ravished my senses, but to me this would be a regular occurrence for the duration of my visit. Walking through the different exhibits was captivating, with some causing me to feel deep emotion in just observing them. The sculptures were amazing and I was trying to pay a close attention to see the details of the artworks.
I must day, if you would like to impress someone on the first date or need to spend some quality time with someone you love the most then I think the Dallas Museum of Art will never disappoint you. You should also take you family along with you to see the museum. I think it is very important to see such arts. The purpose of visit is to introduce people a new world and encourage them that what a person is capable of. Art comes from the inside of a pure heart and it takes dedication and hard work, but most of the people these days are bsy with their own daily schedule and do not have much time to give a little preferences to these ancient arts. Arts is beyond imagination and that is what you can see inside the Dallas Museum of Art which is very influential.
Throughout the museum, you will come cross beautiful scenes from all over the world. Looking at the paintings and the frames and trying to figure it out how these people of that time are able to make such arts and sculptures. As of looking at the paintings I see the frames were also painted which makes the art more beautiful and attracted. The collection of ancient art was from 2nd to 4th century. Preserving such an art is also very difficult job. As I am from India, I see the Mughal empires in india from 15th to 19th century. I also saw that most of the world religions such as, Hinduism, Buddhism, and Islam are all represented. One of the most amazing sculptures which was showing a procession of offering bearers from the tomb of Nyankhnesut in the ancient Egypt gallery. The arts of the America's section are the largest and most impressive, with valuable contributions and Spanish colonial arts. The representation of museum is very amazing and different.
I have never been to a lot of museums before, but Dallas Museum of Arts attracted me in many ways. I was always curious to see such arts and wanted to know how these arts were performed, but due to lack of time I was not able to take part in it. I felt it is very important for every individual to know how these artworks got so much popularity because at that time period there no such educational institutes who teach them these arts, as we all know most of them were the leaders who made those arts and sculptures. I do not think people today are capable of making such arts without learning. This is also called fine arts. I really enjoyed my time at the Dallas Museum Of Art and look forward to going back.
Therefore, after visiting the Dallas Museum of Art, I will definitely want to see some more museums in future. The visit of the museum was truly inspirational. I would also like to thank my professor Mr. Stover to give us a chance to visit such a beautiful place and help us get some more knowledge about the artists and history. I have learnt a lot. I may not be an artist but I realize that making such art and sculptures were not easy and keeping them safe was much more difficult work. So, I wanted to salute all of those great artists who amazed us even after thousand years also.
Related Topics