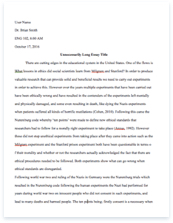 The whole doc is available only for registered users
Pages: 3
Word count: 623
Category: Boy
A limited time offer! Get a custom sample essay written according to your requirements urgent 3h delivery guaranteed
Order Now
When I describe the perfect boyfriend I could have, I think of one I already had. When I was a sophomore, I met a different kind of boy. One who was sweet, and warm and funny: different. He was a puzzle piece that didn't fit the rest of the puzzle and just right for me. Before him, I always thought my first love was my first boyfriend, but no, this one was.
The first thing I noticed was his dark chocolate brown eyes, and I was hooked. He had soft, floppy brown hair, a flat little mole above his mouth, and full soft lips. He was taller than me, kind of skinny, and really goofy. We met at McDonald's for a choir event, and we were playing with our food while our friends thought we were being weird. Two months later, he called me, and a whole new world opened up. We didn't get to see each other much because we couldn't drive, but we talked every night for hours and hours. We laughed at the same things; he thought my klutziness was cute, along with my inability to work simple machines. We were alike in the way we did facial and speech expressions. I loved the way his eyes crinkled when he laughed, how he'd raise one eyebrow when I said something weird; he felt like home in my heart.
Our dates consisted of a Snowball Dance, a basketball game, dinner and a movie, and watching The Breakfast Club at my house; he watched me perform for Forensics, and we goofed off at a park. It wasn't ever much, but it meant the world to me to spend time with him. Six months felt like two weeks, and for those six months, I was the luckiest girl in the world. He drew me pictures and wrote to me; I spent a lot of my time missing him, so I wrote him letters every day. Time flew by; my sophomore year had barely started when we met, and it was almost over. I was looking forward to summer, and junior year, with prom and other upper-classman activities. By the time I settled into the relationship, and accepted that he wasn't like the others, it was over.
It was when my whole new world had ended. He broke my heart, and he got away with it. It hurt as if someone had carved out my insides. For a long time, I felt that there was something I had to say, to make things change, and go back to the way they were. In my eyes he was honest, loyal, compassionate, and respectful. But really, he had bipolar disorder of the heart. I had never once thought that he really wasn't who I thought. I wanted to get him back but I realized he wasn't worth it. How could someone keep a mask on for so long?
I finally figured out that he wasn't who I thought; he wasn't who I wanted him to be. I had forgotten that I had to spend so much time convincing him that he was the one I wanted, that I wouldn't look at anyone else. It was selfish of him to always ask that of me. It was as if the more I spoke, the more I had to say. I realize now that this is not a perfect boyfriend. He doesn't exist. Who needs perfection anyways? I don't want anyone perfect; how could I ever live up to them? I want someone real. Perfection does not exist: the beauty is in someone's flaws and I'd rather have flaws. That's what I'd describe the best person for me…a crooked kind of perfect.
Related Topics