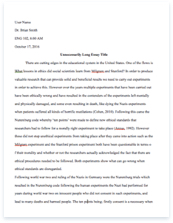 The whole doc is available only for registered users
A limited time offer! Get a custom sample essay written according to your requirements urgent 3h delivery guaranteed
Order Now
When I first started my journey of being a manager I had no idea what to expect. In 2013, my freshman year I had an idea that managers just gave orders and made sure that company made enough profit daily however, now in 2018, classes like Management 370 have changed my view and made me aware of the skills you need to be an effective and efficient manager. The self-assessments brought many areas of improvement to my attention. Two concepts that I will remember for the rest of my life are having high self awareness and personal values.
There are two type of self-awareness: internal and external, and both are important. Internal self awareness relates to how clearly we see our own values, passions, aspirations, fit with our environment, reactions, and impact on others. On the other hand, external self awareness is understanding how other people view us, in terms with own values, passions, aspirations etc. I always avoided seeking information about myself, but because of this class I understood that seeking self knowledge is prerequisite for personal growth. In order to fully understand your employees, you need to understand yourself. I have learned more about myself because of this class.
When you become self aware and develop the skills, you can teach your team and help them manage themselves and increase their personal growth. Sharing your flaws was the most difficult part of self awareness for me. I just began to soak in that idea that making mistakes is what allows for personal growth. I had developed negative stigma on making mistakes and being wrong and this stopped me from growing. I would never ask for help and seek information from others. Emotional intelligence is the ability to recognize and control one's emotions and appropriately respond to the emotions of others. I scored very high in emotional intelligence in the assessments but I think I had it wrong all along.
I use to think that no one cared what I thought, I was so good at recognizing my emotions and of others that I thought making mistakes and seeking help showed lack of knowledge and weakness. I use to analyze all my emotions and way of thinking and tie it to everyone, however not everyone is like me. What is important to me, might not be the same to others and vise versa. The five core aspects of self-awareness include emotional intelligence as mentioned above, self-value, learning style, orientation toward change, and core self-evaluation. Your values as develop into becoming self aware are what are going to influence your decisions as a manager. There are instrumental values: core values, comprise personal characteristics like honesty, competitiveness, ambition, and independence.
In addition there are terminal values, those things that we can work towards or we think are most important and we feel are most desirable. Terminal values are desirable states of existence; include things like happiness, self respect, family security, recognition, and freedom. Once you clearly identify your own values, you will know what is important to you and will impact the decision you make in life. The way that you identify your thought process, perceptions, and methods for acquiring and storing information is learning style. As a manager, you will have a bunch of different information coming your way and how you retain and interpret that information for you to analyze and respond to it is very important and crucial. Orientation toward change is the adaptability to ambiguous and uncertain changes, and the action one takes.
Related Topics