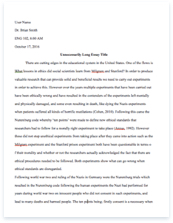 The whole doc is available only for registered users
Pages: 3
Word count: 663
Category: Language
A limited time offer! Get a custom sample essay written according to your requirements urgent 3h delivery guaranteed
Order Now
I am a young hardworking and focused boy born in Israel.  My native language back at home is Hebrew but I am presently living in the US with my parents, one brother and two sisters.  I have since come to America, adapted to their culture and I am kindly making this essay for application of chance to join the university.
Back during my High school academics, I was working very hard to wake up one day and get myself in a higher institution of learning which the University is.  I am aware that the university is a vibrant community of people with various backgrounds and experiences and the fact that I have learnt to adapt to different environments and cultures will help me a lot to interact with these people and get the best out of them.  I will have a golden opportunity to learn different personal characteristics and traits from different people that will help build me to a better person than I am today.
As well, I will work restlessly in passing my outstanding qualities and traits to my colleagues.  Back in my home, I have acquired enough experience in teaching Israel scouts about Israel, about the Jewish religion as well as living in the US, helping them adapt better to the American culture and the way of life.  I will still be able to extend this to my fellow learned colleagues in the university who are green in the US. Personally I am good-hearted person, trustworthy and people enjoy my company.  I am a very determined person, loves to learn new things and have high expectations which I work very hard to fulfill.  I like working in groups and I will work to see that I impact these values to my friends.
I can say that I am a conqueror in academics.  This can be evidenced by the fact that I was awarded certificates for Highest Honor for academic achievements in every academic year in my high school.  In addition, I was the only person in my school who took the AP Physics BC course in my junior year.  The course was not offered in my school since there were nominees hence I had to make it online, including video lectures provided by MIT.  I managed this only through my strong heart to take challenges and to work on problems seriously until I get results.  I acknowledge that this spirit will enable me work miracles in my university academics and constantly help my friends who we come from different backgrounds and cultures.
Moreover, I am very much interested in co-curricular activities for example during my high school time; I participated in sports whereby I played soccer for my freshman year.  This desire to extend my academics to co-curricular activities I believe will help me meet many people from different environments and with different experiences in life.
This interaction will build me to a reliable person and this is what I am actually working for.  I also have quite outstanding leadership styles and qualities.  This is evidenced by the fact that I serve as an instructor and a counselor for the Israel scouts in my town.  I will appreciate very much when I extend this to a wider community of scholars in the University.  I will be able to give back my leadership skills to my beneficiaries as well as learning more skills and qualities of leadership from them.
I have gained quite enough experience in team work and also have known how to survive challenges.  This was got as I was working as an intern for Matrix Company in Wall Street last summer vacation consulting computer matters for the company.
I am very sure that through hardwork and my outstanding personality, I will one day achieve my goals in life.  Role models like my father and my reliable friends in the University will all play a great role in realizing this.
Related Topics