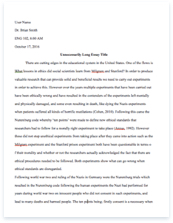 The whole doc is available only for registered users
A limited time offer! Get a custom sample essay written according to your requirements urgent 3h delivery guaranteed
Order Now
Before you start staring at this picture and begin looking for me (but I don't think that would be hard for you anyway, bu I just hope you don't recognize my LOL face here. :D), let me at least share to you my high school life. Almost everybody say that high school is one of the life's craziest, memorable, teary and most unforgettable chapter. Well I agree with it based on my experiences. For the four years I've spent in high school , I can say that each year has different story to be told and is special in its own ways. I remember the first day of high school, and I was like a lost kid and I didn't know what to do, I have this feeling of excitement and a bit of nervous. Every freshmen in the campus are noisy. Well, that's what I expect. Luckily, I belonged to section 1. At first, I thought it was just ordinary, nothing special about. It's that just a set of new classmates and a inew adviser.
Everything about me was in peace, but it didn't last long. My classmates during elementary which happens to be my classmates in high school approached me , and we we're like kiddos who are excited of what lies in high school. High school is very special to one's life for it is the stage where one would begin to cross the boundary between the childhood and adulthood and where you could learn different lessons not only in school but could help in real life as well. And our journey as high school began – it was a very busy years for us, we were having Saturday meet-ups to work on our school projects but we always made a point to hang out. We meet our ates and kuyas who were ahead of us, which eventually help us in studying. Found new friends, and crushes! That stage of your life where you will have crush and wil feel the kilig factor. Waaah. Goosebumps. Hahaha.
High school life was bonded with crazy things and funny moments. Sometimes, backstabbing, quarreling and fighting were going on some other group of friends which shouldn't happen. There are the times, you experienced to be lonely, rejected, made fun of and all that. But I don't care anyway because the only one who knows me well than them was me. Some of first times happen here, first crush, first love, love at first sight, etc. I will never forget the pathway of our school, where our first major embarrassing moment happened. That was on our first year days.I remember when we are on second year and our adviser was pregnant, and often she is mad at us, which they say "pinaglilihian kami". The oval(field) where we hang out , we will sit under the trees, and start talking random things. The guard which we always talk to.
The canteen (my favorite in place at school) where I always hang out with my friends, (bystanders ) waiting for our close friends and asking for treat, we always say this: "oy friend, libre nman djan!" Our terror English teacher when we were on third year. I will definitely remember conjugations! Hahaha. My the grain family (the grain is the name of the official journalist of our school. I'm the sports writer! I will never ever forget the baguio excursion with the the grain family! It was a workshop/seminar for journalists. The valentines in school where there are marriage both, find your partner game, jail booth, be your partner for 1 hour, dedication booth etc. ,the cheating on exams, an d I was the one who will provide answers. A smile is displayed on my lips whenever I remember our naughtiness, when we skipped class, we will not attend school for one day, all of us, telling parents we will do our projects but we will just hang out and gave for a slumber party, the techers day where we surprised our teachers, the tangkalan , a hang out place behind our school, the Christmas parties, student day, etc.
The junior and senior prom, where every girl is fantasizing of who will be her prom date and first dance., but when we became seniors , the JS Prom became a moment of last chance to be on prom, which I will not forget for I am their ms. Alma mater. My SSG family , scout family , science wizards family , mathalino family and the entire school.. One of the things I look forward to was lunch breaks, hahaha, we convinced our classmates to bring lunch at school and we will eat together, sharing viands and rice. Sweet eh! I remember during fourth year, aalmost everyone had a special someone before graduation except me and a few others.
Our teachers who were really close to us especially our principal, will surely won't forget our batch, the worst but best batch , they said. And the retreat , we all have those tears falling down our cheeks, saying thank yous and sorrys. The happiest but bitter part is the graduation, we all have those smiles , finally we were up to college and teary eyes knowing that we were gonna be separated. I rbadly miss my school.. We all have shared moments which we will never forget.
High school life made me learn from mistakes , learn on how to strive harder in my studies, taught me no to become coward at difficult times but instead to be brave enough to face the problems and reach the peak. High school is the stage for puppy love, the time for relationship building, both love and friendship. We are in college now, separated ways, took on different trails of life, but those memories we spent together in high school will always have a place in our hearts and will always be special part of our lives. If I were given a chance to have a time machine, I will go back to my high school days. And if I get to go back there, I won't change anything instead I'll just enjoy the ride once again. High school is a life-challenging chapter indeed. The best of the four years of my life. 
Related Topics