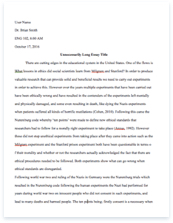 The whole doc is available only for registered users
Pages: 2
Word count: 262
Category: Hobby
A limited time offer! Get a custom sample essay written according to your requirements urgent 3h delivery guaranteed
Order Now
A hobby is a kind of amusement, an interesting persuit which fruitfully occupies our leisure hours. There are many kinds of hobbies like collecting things, games and sports, photography, painting, reading or even gardening. Hobbies may be constructive, lucrative and interesting recreation.
My favorite hobby is collecting movie tickets. I have been collecting movie tickets a couple of years since I started going to the cinema more often.
So tell me. Are you the kind of people who collect the movies tickets? I stumbled upon some people who actually do and I saw really old movie tickets. What about you, guys? Do you keep them or u doesn't care?
I know some of you notice and worry about one thing, with time the ink starts to fade away, so it will be kinder hard to read what's on the ticket.
I have a lovely album in which I fix the movie tickets. It used to be fun and going through them brings back some memories. Whenever you'll look at the ticket, you will remember that day and how it went. A lot of memories can be tagged to one small piece of trash paper.
Whenever I glance through my movie ticket album and look at my rare collections, I am filled with a sense of pride and joy. My hobby fills my leisure hours with interest and keeps my mind well occupied. My hobby will continue and with the passage of time, I am sure that I will have an extraordinary large movie ticket collection.
Related Topics