My Best Friendship Memories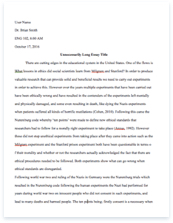 The whole doc is available only for registered users
A limited time offer! Get a custom sample essay written according to your requirements urgent 3h delivery guaranteed
Order Now
In your opinion, what makes a good friend? I think a good friend is loyal, trustworthy, honest, and kind. I also think that some friendships are bad. Still, most friendships are very good and healthy. One of my best friendships is like this or maybe even better, and I will tell you how it started.
When I was in preschool, my dad had a good friend named Russ. Every year, Russ had a Christmas party. We went every year, but that year he invited another family. Russ knew this family because they had worked together for a long time. The family had a mom, dad, daughter, and son. The son was very friendly, and we started playing. At the party, they had games that we both enjoyed. Whenever we did team games at the party, we always picked each other first and were on the same team. Little did I know that he would become my best friend. When it was time to go we said goodbye and I remembered that I had not introduced myself. I found out that his name was Andrew Sheets. My dad got a job where Andrew's dad worked. Our families began to spend more time together. We started to become very good friends.
In fourth grade, we played basketball together and made another friend. His name was Cole Mathess. We all shared a lot of the same qualities. Even though Andrew, Cole, and I were all at different schools, we still were very good friends. One time Andrew was at my house and we got mad at each other. We did not talk for weeks. When we did see each other again, we became even better friends. Our friendship actually got stronger. Even though I did not realize that then, I do now and that is very important. We have been better friends ever since. We even went on vacation to Universal Studios together last February. It was probably the most fun vacation I have ever had. We went everywhere and had so much fun. We went to the King Kong ride and the Harry Potter rides. We even rode The Jimmy Fallon ride and The Hulk ride. My favorite ride was Escape from Gringotts.
Andrew and I have been very good friends for a long time. We have built a very strong relationship. Even if your friendship isn't very good, you can always make it better. But, if you have a good relationship, can you say it is as strong as my friendship with Andrew?
Related Topics