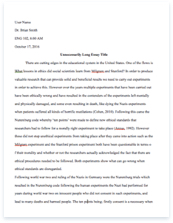 The whole doc is available only for registered users
A limited time offer! Get a custom sample essay written according to your requirements urgent 3h delivery guaranteed
Order Now
My ambition is to open and run a small fine dining place doing business at a level of excellence whereby it could be revered in the Michelin Guide.
Published every year in over a dozen countries, the Michelin Guide is the oldest and best-known European hotel and restaurant guide which awards a star to those deserving restaurants listed in its famous Red Guide.
The guide awards one to three stars to a small number of restaurants of outstanding quality. One star signifies a "very good cuisine in its category"; a two-star ranking represents "excellent cuisine, worth a detour", and three stars are awarded to restaurants offering "exceptional cuisine, worth a special journey".
To begin my career path I shall enrol in the full course Grand Diploma at the French cooking school Le Cordon Bleu in London. And to do so I must provide a high school diploma to attend along with a letter of motivation to qualify for acceptance.
Le Cordon Bleu teaches students to master the classic French techniques of Cuisine and Pâtisserie in a systematic manner. I will earn a Diplôme de Cuisine and a Diplôme de Pâtisserie and with diligence and hard work, I can obtain the highly acclaimed passport to the Culinary World – Le Grand Diplôme.
The inclusive course extends over nine months taking me through cuisine and patisserie to learn basic techniques of being in a kitchen, in hand with fishmongers, butchers and grocers who provide the knowledge that I will draw on at will as I take in how to make French food from the basics, through stages at both the intermediary and superior levels. And finishing up in a final event when I shall be examined on my ability to cater an afternoon tea party and a formal dinner to determine what I have learned and created on my own during class time and in league with teamwork in a commercial kitchen setting.
Furthermore the school offers to its graduates internships at its own Le Cordon Bleu catering branches or elsewhere as best suits and benefits the choices and preferences of the graduating student. And from here on it is the experience I gain, performing as chef to a level of excellence commensurate to a Michelin star or two!
Am I reasonable with my expectations? … I ask… I think of Mere (Mother) Brazier in Lyons in 1933, the first female chef to obtain three Michelin Stars… nonetheless my contemporary is Anne Sophie Pic, a self-taught cook, who has assembled a young team that shares her values at the family business she took over in 1998.
At that time, the legendary eatery "Pic Mansion" was celebrating its 120th anniversary of up market dining, and Anne Sophie, the youngest member of the 'Pic' dynasty decided to become the first to practice her art outside its walls. Her long-awaited arrival at the Beau-Rivage Palace to open her very own Bistro "7 by Anne Sophie Pic" was aimed for her to imbue the Palace with the spirit of the "Pic Mansion", which has inspired her family for four generations. As did her grandfather André in 1934 and her father Jacques in 1973; her Bistro obtained its own 2 Michelin Stars in 2010.
And with the help of her husband in a managerial role, Anne Sophie devotes herself to cooking and developing her style, so very well known for its pairings of subtle flavours.
I expect my same high standards will lead me on a constant search for the precise cooking time and method, the right balance of seasonings – anything that brings out the best in the product.
In my mind are a palette of tastes, some memories, my love of cooking since I can remember, and years of cookery from scratch and improvisation in make-shift kitchens with my father, which taught me to understand the makings of recipes are in proportion to taste, balance and the very essence of the product. And around this inspiration, I yearn to contrast textures, reflections and associations that underline, construct and elaborate.
If my desire to cook had to be summed up in just three words, it would be 'creativity', 'lightness' and 'refinement'.
Add my particular feminine simplicity that toys with my quest for perfection and asserts itself with direct flavours.
My soft, even shy, but determined personality will reveal itself in my creations, in the profound desire to make others happy and to express my feelings through food.
I am never sure of myself, thankfully, and my cooking shall reflect my temperament.
Related Topics