Music as a Way to Express Your Feelings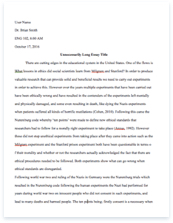 The whole doc is available only for registered users
A limited time offer! Get a custom sample essay written according to your requirements urgent 3h delivery guaranteed
Order Now
Music has long been part of society throughout generations. Since its beginning, it has branched off into many new genres and has various interpretations to listeners. No matter what is produced, composed, sang, or played, music is a way for an artist to express their feelings and become relatable to those who listen. Author of Ways of Seeing, John Berger, stated "…a work of art also suggests cultural authority, a form of dignity, even of wisdom…" (page 131), meaning that any form of art has influence and meaning within it, whether it be music, painting, sculptures, etc. Presently, there are numerous artists of music in the world, all in one way having their own listeners who can relate to the meanings behind the music. Focusing on one band in particular, Twenty One Pilots, their music can be analyzed to better understand a certain part of society and culture, as well as ourselves.
"Twenty One Pilots" is a band that is composed of the singer, Tyler Joseph, and the drummer, Josh Dun. In early October of 2018, they released their fifth album, which was called Trench. Through their music, the band has been able to relate to their audience through the stories of their albums and the thoughts, meanings, and feelings that are within the music. With the release of Trench, the duo created a website (dmaorg) that had cryptic messages and pictures on it, featuring journal entries from a man named Clancy, which would all come together once the album was released. Trench is a literal story about a place called Dema, which on this album, represents Joseph's and Dun's own mental illnesses and struggles with society. It focuses on Clancy as the protagonist and his wishes of rebellion and escape from the city of Dema. What exactly is Dema based on? Dema means "tower of silence" and was based off a concept within the Zoroastrianism religion. Dema was a fictional place within the religion where dead bodies were disposed of to be eaten by vultures. In an interview, it was explained that they were inspired by "the sad and intriguing concept of a dying religion… the reason it was dying was something they could never control: The lack of the vultures needed to carry out their theology. Something so natural and logical can get in the way of your religion" (Gallagher).
With this inspiration came about their album-interpretation of Dema. In this portrayal of Dema, there are nine bishops who run the city, led by a man named Nico, and each one of the bishops is unable to see the color yellow (found through the cryptic messages of dmaorg, as well as music videos that were released with the singles before the album release). In Trench's story, Clancy joins a rebel group called the banditos, who all wish to fight and escape the city, just as he does. While Dema symbolizes mental illness and being trapped within it, the banditos can be connected to the fans of the band, as well as anyone else who relates to similar topics and issues of the album. In total, there are fourteen songs on the album, all having their own meanings and intertwining stories, but only a few are going to be analyzed for a general understanding of the album. As previously stated, the analyzation of the album will help to better understand a general group of society and people.
One of the tracks on the album is "Neon Gravestones." This song mainly speaks on suicide and the glorification pop culture gives to it in today's society. In one part of the song, Tyler Joseph says "…and my problem? we glorify those even more when they–." This lyric is purposefully cut off there, leaving the audience to finish the sentence, as it is obvious to what he is referring to. Tyler has a clear disapproval on how media has shaped culture, especially when it comes to suicide. The idea of "neon lights" is played with, specifically towards celebrities who influence followers, especially when there is a younger audience involved. At one point, he even acknowledges that if he gave in to his suicidal thoughts, he would get more attention after the fact due to his celebrity status. This is shown with the lyrics, "I could give up, and boost up my reputation. I could go out with a bang, they would know my name, they would host and post a celebration…" At another point, the lyrics "promise me this, if I lose to myself, you won't mourn a day, and you'll move onto someone else" are stated, saying as a society we should help those with mental illness rather than focusing on glorifying his possible death. The lyrics within verse three, which are at the end of the song, really get the point across for this song overall, which is refusing the glorification of suicide. In this verse, he says "I'm not disrespecting what was left behind, just pleading that 'it' does not get glorified…" Tyler overall is using "Neon Gravestones" as a way to say that life is worth living, and that in the end will be worth it (Gallagher).
Another track on the album is titled "Morph." The chorus uses the lyrics "I'm just a ghost, I'll morph to someone else, defense mechanism mode," which is giving away the major idea of this song. Overall, the song is about the narrator (Tyler Joseph) morphing into someone different than himself. The purpose of transforming into someone else is to escape his tormentors, which more of who and what is revealed throughout the song, and by doing this it is his defense mechanism in protecting himself. Moving onto verse two, Joseph goes on to say "he'll always try to stop me, that Nicolas Bourbaki, he's got no friends close but those who know him most know he goes by Nico. When I'd hear him mock me, that's almost stopped me…" This line here goes on with the continuation of Dema and the bishops, which represent Joseph's depression, anxiety, and insecurities, as mentioned previously. Nico and the city of Dema are what torment him and stand in his way of escaping. Another verse in the song is "can't stop thinking about if and when I die, for now I see that 'if' and 'when' are truly different cries, for 'if' is purely panic and 'when' is solemn sorrow, and one invades today while the other spies tomorrow." This song also tackles the concept of life and death, the different ideas surrounding them, and how these other ideas have an effect on his beliefs. This is Joseph acknowledging his struggles in life, as well as his speculation on whether or not there is a point in what he goes through (Kojo).
The last song being analyzed from this album is titled "Leave the City." This song once more refers to the city of Dema and what it represents. The starting lyrics state "I'm tired of tending to this fire, I've used up all I've collected, I have singed my hands…" The fire is a symbol of the continued struggle of life and will while fighting against the idea of Dema, which is now becoming very tiresome for Joseph. In the moment, he is unsure if he wants to keep fighting or not, referring to the lyrics of his singed hands. Another part of the chorus are the lyrics "in time I will leave the city, but for now I will stay alive." These lyrics here come around to show that while Joseph feels defeated, he will stay alive despite the struggles he has within himself. He has to face the reality that while he wants to leave Dema permanently, he cannot at the moment, and he just has to make it through the day. The last part of the song states "in trench I'm not alone," which refers to the friends and family surrounding him, as well as the listeners are there surrounded him, lifting him up and giving him hope.
Through the analyzation of Twenty One Pilots music, specifically on the album Trench, it revealed that people are more alike to each other than they think — this music has brought together people from all kinds of backgrounds, all because they were able to resonate and relate to the music and meanings that were behind this album. As Tyler Joseph said, "in trench [you're] not alone." Music brings people together, as it is a way to express emotions, feelings, and thoughts. There is always a deeper meaning behind the words someone sings or speaks. Going back to John Berger's quote, all art has a meaning and intention. For music, the intent is to be relatable to its audience by expressing emotions and thoughts in a way that makes people listen.
Related Topics