Museum – the memory on nation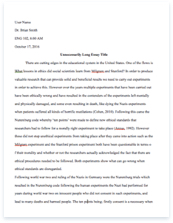 The whole doc is available only for registered users
Pages: 4
Word count: 885
Category: Heritage
A limited time offer! Get a custom sample essay written according to your requirements urgent 3h delivery guaranteed
Order Now
Ever thought, why we need museums? When the idea of Museum began? And, when it developed in India?
The visitors observe the methods employ by museums to show their artefacts and collections, but rarely care to know what is the purpose for the existence of museums as such. This puts limitations for both the visitors and the museum, as we need the museums as much as they need us in the interpretations of past and present. The museums should be viewed as key institutions for learning.
The International Museum Day is a celebration held every year on 18th May since 1977, with efforts of International Council of Museum (ICOM). It celebrates the role played by the museums in preservation of our cultural heritage and history, in a beautiful and organized manner. The Museums allow artefacts and objects to speak, and the individual to interpret the past experiences by observing them. The main tools one should go with to the museums are observation and will to learn, not to have a picnic or pass-time. Museums are the bridge between generations, or between past, present and future. The knowledge of past is important to understand the evolution of Present.
The concept of Museum began as a collection of rare artefacts by royal families or rich institutions. The first such museum was Ennigaldi- Nanna's museum that according to evidences by a Babylonian Princess Ennigaldi around 2,500 years ago, the princess of last great Mesopotamian Empire. It was discovered in 1925 by archeologist Leonard Woolley and his team.
The Renaissance period brought the importance of art and aesthetics into consideration, and the reawakened the interest in preservation of cultural heritage and antiquity. It led to the development of collection system a specialized concept for royal families. One such oldest collection of art is Capitoline Museums set up in 1471, a group of museums in Rome (Italy), which involve- ancient coins, jewellery, statutes of roman empires and renaissance artefacts. The Vatican museum, second oldest, set up in 1506 has a collection of classical masterpieces of Renaissance art and sculptures. The Uffizi Gallery in Florence set up in 15th century by Cosimo de' Medici, is most famous for collection of paintings and sculptures of Renaissance period. This may be justified to say that Europe gave a modern concept of museum system to the world.
In 18th century, Museums became memory of the Nation, and began to play a significant role of Public sphere. The British Museum, set up in London in 1753, developed as the first public national museum in the world, include the collections by Irish physicians Sir Hans Sloane. It is considered as a first public institution dedicated to culture, art and human history, and it still exist today as an exclusive source of human culture since its beginning.
The Museum concept expanded to other parts of the world by British Empire over years, as a result of Colonization. British Empire did such efforts in India too, claiming to educate and aware Indians about the importance of preservation, art and crafts sectors, and heritage. The Indian museum in Calcutta (present Kolkata) set up in 1814 as the first museum in India, ninth oldest in the world. It began a museum movement in India, with Britishers seeking to build more and more modern buildings in India. Other museums built during colonial era in India were- Government Museum (Madras), Victoria & Albert Museum (Bombay), Prince of Wales Museum in Mumbai (Mumbai), Albert Hall (Jaipur), Patna Museum and so on. These museums used to preserve what British Empire considered as heritage and important, ignoring the dynamics of Indian history and society.
The museums in independent India associated more with national identity and preserve their heritage. The establishment of National museum of India, New Delhi in 1949 represented such an effort, although the idea to set up this museum was given by British in 1946. However, India still lacked the expertise in this field and invited Grace Morley, a famous museologist, to be the first director of the Museum and she did a remarkable contribution to make museums as centre of education and learning in India…
This was followed by the opening of National Gallery of Modern Art (NGMA), Delhi in 1954, which included the Indian aesthetics and artefacts since 1857 struggle of freedom. Both museums work under the Ministry of Culture. The National Crafts Museum got setup in 1956 to promote the handloom and handicrafts variation in the country.
The entry of Private initiatives made museums and integral part of modern Indian life. This brought development of not only national, but also regional based preservation. The City place Museum in Udaipur was such an effort, and it later followed by Raja Dhinkar Kelkar Museum (Pune), Vechaar Utensils Museum (Ahmedabad), Kiran Nadar Museum of Art (New Delhi), and so on.
However, the Museums are being operated more on business basis in contemporary situation, despite of calling themselves non-profit institutions. Museums do need income in order to survive and function, but it should not measure its success by numbers serves or tickets sold. The success of a museum relies more on its impact on every visitor's learning, and the business works when they do the word-of mouth marketing of the learned fact.
Related Topics