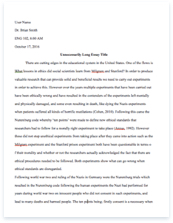 The whole doc is available only for registered users
A limited time offer! Get a custom sample essay written according to your requirements urgent 3h delivery guaranteed
Order Now
1. A. Marketing strategy
* MontGras became a successful story only through their marketing strategy. It took a determined path of exporting to the top rated wine importers in the world. * Through heavily exporting to U.K and U.S, MontGras segmented and exposed to some of the top wine consumers in the world * MontGras has been exporting 50% of their wines to U.K, which is strategically a worth move according to the rate of Chilean wines that are being exported to different countries. It's worth noting that U.K is not in the top ten lists of wine production in the world but they are in number one in importing wine. * U.S is a strategic market for wine consumption and importation but U.S also produce large amount of wine followed by France and European countries.
Moreover, it expensive to distribute wines in the U.S market. Therefore, MontGras decision of exporting 4% volume of wine to U.S is economically a fair deal. * In terms of marketing budget, MontGras had spend high price for marketing in Ireland but it only sold 42,000 cases but in U.K they spend $5000 lesser than Ireland but sold almost 117,000 cases, which is 75,000 more cases sold. * Therefore, MontGras marketing strategy is flawlessly a well suitable strategy to reach, segment and brand to the main wine consumers. B. MontGras Actually positioned in an attractive segment
* They have been working towards reaching consumers under their own label and achieved during 2000. * MontGras set their goals in the basis of number of cases to be sold for long term and beyond volume goals, they are strategically focused on the value of wine they offer. * A strategic decision they have made is to carry only reserve lines in U.K. Thus pushed MontGras to be one of the top ten Chilean wine in U.K * MontGras also won the gold medal for "Best Value Wine" in the leading U.K. wine magazine's annual survey of the wine market. * They also spending more money on public relations and positioning it as unique high value wine from the rest of the Chilean wines. 2. MontGras do have a control in their brad position over their background and origin position
* MontGras already invested large portion of money in positioning it as a high quality wine. They have to increase their investment very strategically in order to practice the commendable brand over their origin's flaw name. Building their brand would be my suggestion. * In order to get out of this Chilean perceived name, MontGras already making their move to exposing their brand through wine journalists and opinion leaders. As they write and give good remarks for MontGras will eventually get its control. * No matter how much they work on building the brand in numerous methods, the effect of origin still comes through the consumers mind. * The suggestion would be to promote the most ultra-premium wine. It will thoroughly impact the image of MontGras. Wine business is like a Car business. Showcase the most quality in the line.
* That is why MontGras focusing on Ninquen and if MontGras make Ninquen an outstanding wine then it consumers can retail for cheap in the market at the same time it is equally good as other selling wines which cost way higher. That would trigger buyers and journalists to buy MontGras with a great deal of excitement. * In the wine business; good word of mouth and recommendations by wine writers, and distributors to hotels and high end restaurants bring a proper image and thus would eliminate the effect or that labeled as one type of wine. 3. U.K Market
* Second largest Importer 17% of world wine by volume followed by Germany
* Top Importer 20% of world wine by value
* Only 3.7% consumption rate in the world wine consumption
* It does not produce as much as other European countries or the top ten world wine producer.
* U.K. retail market was parallel and big super market chains, which accounted for 60% of all wine sales. Their domination of wine sales are gradually growing and the market is aggressively promoting the market for wine as well. U.S Market
* U.S. market has a complicated three-tier distribution system * Producer to state-licensed wholesaler, state-licensed wholesaler to a state-licensed retailer, and state-licensed retailer is the only one allowed to sell directly to the consumer. * There are ten different markets in U.S. They are Florida, New York, Connecticut, New Jersey, Massachusetts, Georgia, Texas, California, Illinois, and Oregon. * U.S being the fourth wine producer in the world
* It consumes 9.3% of wine in the world
* It imports 8% by volume and 18% by values in the world wide wine importing I would recommend U.K market because both in volume and value U.K is being importing higher than U.S. U.K has easy procedure to distribute nationwide than U.S. U.K has a perfect platform to excel in branding and building the image. U.S is lacking in distribution, numerous different markets and there are more domestic wine producers. Therefore, I would definitely recommend U.K. and in terms of distributor; I would recommend distributor who had worked in 1996 because Montgras gained 75% of sales through restaurants. Moreover, the fixed tax of £1 makes this a great market for reservas regardless of retail price. The expensive wines might be at least twice the quality lower end wine in terms of quality of the wine itself.
Related Topics