"My Mistress' Eyes Are Nothing Like The Sun" and "I Wouldn't Thank You For A Valentine"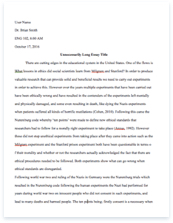 The whole doc is available only for registered users
Pages: 6
Word count: 1418
Category: Stress
A limited time offer! Get a custom sample essay written according to your requirements urgent 3h delivery guaranteed
Order Now
Sonnets were traditionally written as love poems meant to praise a lady, and I am going to look at two very different sonnets, "My Mistress' Eyes Are Nothing Like The Sun." and Thomas Lodge's sonnet to Phillis. In these poems we see all the different things that a woman can be compared to, the sun, roses, gold, honey, coral, perfume and more, these are all taken to be sweet and delicate things. I will also look at a more modern poem called "I Wouldn't Thank You For A Valentine" as it looks at all the more modern cliches associated with love.
In the poem to Phillis Thomas Lodge clearly adores every part of her and compares her body to so many beautiful things, such as, "For in her cheeks sweet roses are embayed." Whereas, Shakespeare remarks, "I have seen roses damasked, red and white. / But no such roses I see in her cheeks." Shakespeare takes a much more realistic approach to love. He sees her for what she really is.
The first line of Shakespeare's "My Mistress' Eyes Are Nothing Like The Sun" is a very startling one as the expected simile is "Your Eyes Are Like The Sun" but the words Shakespeare uses could be seen as an insult and may easily offend. Whereas the first line of the sonnet to Phillis is a romantic, flattering line, "Faire art thou Phillis, I, so faire (sweet mayd). / As nor the sunne, nor I have seen more faire." The word faire is repeated several times and this sentence compliments Phillis and she will instantly feel flattered. The second line of the poem continues with the flattery starts with the comparing of her to beautiful things.
The sun can see all the women on the earth so she must be the most beautiful and he tells her that he has seen none more beautiful than her. He then says that her hair is like gold and Shakespeare writes as if he meant that hair is like metal and he writes, "If hairs be wires, black wires grow on her head." A woman would definitely be insulted to have her hair described as wire.
Lodge then tells us, "Sweet bees have hiv'd their hony on thy tongue, and Hebe spic't Nectar with thy breath." He is saying that her breath is like bees have made a hive on her tongue and her breath smells as wonderful as honey. Shakespeare also comments on the breath of his mistress but he says, "And in some perfumes is there more delight / than in the breath that from my mistress reeks." The word "reeks" is not a word associated with something pleasant or delicate but in fact the opposite. This would not flatter Shakespeare's mistress and she would probably rather have her breath compared to perfume or honey.
Lodge says, "About thy neck do all the graces thronge." He adores Phillis' voice and loves to hear her speak, he says that the graces are goddesses. Shakespeare replies, "I love to hear her speak, yet I know well, / That music hath a far more pleasing sound." He says that he does like to hear her speak but that he would rather listen to music because it sounds much more pleasant. I doubt Shakespeare's mistress would be at all flattered by this poem so far, but I do believe that Phillis would be thoroughly pleased.
Lodge then says, "In such a breast what heart would not be thrall?" complimenting her once again, but Shakespeare merely says, "If snow be white, why then, her breasts are dun" almost insulting the colour of her skin, describing it as beige and dull.
The next few lines are, "From such sweet armes who would not wish embraces? At thy faire handes who wonders not at all, / Wonder itselfe through ignorance embraces?" These are basically all complimenting her and describing her as a goddess. Shakespeare replies, "I grant I never saw a goddess go, / My mistress, when she walks, treads on the ground" and this portrays her just like any other human and in a very unfeminine way. The word "treads" makes it seem as if she stomps along the ground instead of floating like a goddess would. In the tradition of courtly love a man is supposed to worship his mistress as a goddess.
The two concluding lines of each sonnet are very complimentary. Lodge says, "Yet naithelesse tho wonderous giftes you call these, / My faith is farre more wonderfull then all these." Which is basically saying that no matter what she looks like his love for her is far more wonderful than all of those things, so he is not just superficially in love with her physical beauty. Shakespeare justifies his whole poem in the last two lines by saying, " And yet, by heaven, I think my love as rare / As any she belied with false compare." So he is basically saying that even though he doesn't think she looks like such beautiful things his love is still as precious and special and he doesn't need to falsely compare her to beautiful things to show his love for her, as a woman who actually looked like that would be most unnatural.
I am now going to look at the poem, "I Wouldn't Thank You For A Valentine". This poem looks at all the meaningless cliches associated with love and decides she'd rather have something simple and sincere. This poem is clearly about Valentines Day and she starts off by telling us, "I wouldn't thank you for a Valentine." This is a different sort of theme to the last poems but it still contains the same mockery as the poem, " My Mistress' Eyes Are Nothing Like The Sun." "I Wouldn't Thank You For A Valentine" highlights modern cliches, she mocks them and shows her disapproval of Valentines Day and everything associated with it.
She describes gifts as, "sticky sickly" and "vulgar verses" using alliteration quite a lot in this poem. When the idea of two dozen roses being sent to her she seems repelled and says, "I'd not bother to swither over who sent them!" and just gives a general idea of disproval. She puts down anyone who dare to, "scrawl swalk across the envelope" and cannot be bothered to decipher it and in general just doesn't care. She tells us that she is, "Up to here with Amore!" and that she believes that Valentines Day is just an excuse for, "unleashing cliches" and this shows that she has a different point of view to Thomas Lodge who takes pleasure in using many 'cliches' to describe his love interest but a similar view to Shakespeare who does not believe such cliches are needed.
In this poem she is very sarcastic and sardonic. She clearly expects more from a man than small, meaningless tokens of their 'love' and 'adoration' for her. She claims that if a man made a 'soppy' comment or gesture, "I'd detest it/I wouldn't be eighteen again for anything, I'm glad I'm past it." She wants more meaningful gifts and things that really matter, "If you hired a plane and blazed our love in a banner across the skies;/ if you bought me something flimsy in a flatteringly wrong size;/ if you sent me a postcard with three Xs and told me how you felt" these are all much more romantic things and she ends by saying, "I wouldn't thank you, I'd melt." So throughout this poem she leads us to believe that she hates Valentines Day and would never accept any form of Valentine gift. We get the opinion that she thinks gifts are all cliches and she doesn't want any, not in any shape or form. Until we see at the end that she would love big, romantic, meaningful gifts and she would just melt if she received any.
The cliches in this poem aren't similar to the ones I looked at in the other two poems but I do feel that this might be the opinion of the women Lodge and Shakespeare were writing to, and they would much rather have more meaningful words written to them, or more romantic gifts. Shakespeare and Lochhead detest cliches and are more romantic writers who appreciate true, meaningful love. Whereas Lodge uses a lot of cliches and he does clearly adore Phillis but believes that she can be won over by meaningless and unrealistic words. Shakespeare is less likely to flatter, but more likely to win the love of his mistress.
Related Topics