Missouri's Healthcare System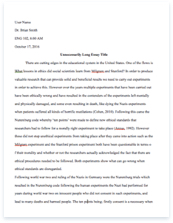 The whole doc is available only for registered users
Pages: 13
Word count: 3236
Category: Health
A limited time offer! Get a custom sample essay written according to your requirements urgent 3h delivery guaranteed
Order Now
History of the Missouri State Health Care System
            The restoration and Medicaid program in the state of Missouri Health Care system started way back in the nineteenth sixties, when the federal legislation laid down an authorization that the low income and other unprivileged citizens such as disabled, aged and under age dependants should gain access to the state's Health Care Services.  This later led to the need for the broadening of this through the State's legislative options and mandates, in the fact as to allow the eligibility to take account of Medicaid coverage for kids and pregnant women in poor quality lives and refugees. With the financial support of the United States' federal government and the Missouri State government, this Medicaid program is implemented by the MO Health Division a section found in the Department of Social Services (Nixon and Ronald, 2007). The Missouri Department of Social Services (DSS) was constitutionally established in the nineteen seventy six and it was given an obligation of implementation of the State's Health Care programs to enhance, protect and safeguard the general welfare of its children. This aimed at improving and maintaining of family life and help people who seem to struggle with raising their levels of living standards. The DSS was divided into organized four program divisions which included children's, youth services', family support and MO Health Net Divisions, facilitated by a common department wide financial, administrative and legal service.
            The Missouri Medical Program was established in October 1967; and under the provision of Title XIX Missouri's Medicaid of the State's Social Security Act, this 74th Missouri General Assembly implemented legislation establishing a medical services program (Nixon and Ronald, 2007). This Medicaid Program was implemented to cover a variety of new services including outpatient care in the clinics and major hospitals, services of the clinicians, and specialized nursing care within the homes. On bringing out the adhered implementation, they also extended these services originally to cover various people for instance to the sightless; permanently and entirely disabled recipients divisions which greatly stretched services to support to Families with needy Children including child welfare services. The bill therefore challenged the importance of cheap health care system as severed the automatic link connecting eligibility for cash help and Medicaid access priorities. This laid an input that the communities are eligible for continued Medicaid via Medical Assistance for Families (MAF), but this eligibility to Medicaid does not give any guarantee for any form of financial assistance to these families from the State (Nixon and Ronald, 2007). Though this program seemed to be of benefit to people living in low standards, it has been criticized by many people, for instance, Governor Matt Blunt who projected need for considerable reduction on funds for the Missouri's Medicaid program.
Missouri's' Health care System
            The current state of Missouri's Health Care Program Systems has developed ways to generate the facilitation of access to health care facilities to its citizens especially the unprivileged ones. The principle purpose for the Missouri Health Care and MO Health Net program is to ensure that there is adequate provision of medical services to people who scores definite eligibility necessities as a resolute for Food Support Division (FSD). The MO Health Net program target and goals are to back-up good health, to avert cases of people falling ill and untimely death. This will later on render a correction or a limited disability in citizens, attention of the people's illness and to offer rehabilitation for the disabled persons. The Program identifies the eligible persons; supply them with the "MO Health Net Identification Card" even give them letters from the local FSD office (Nixon and Ronald, 2007).
            Client eligibility for access of the MO Health Net program services, is determined by description of Family Support Division (FSD)  and the MO Health Net Division implement the fully administration of the program by determining coverage benefit, at what rates, any claims involving processing, and other day to day program operations. The Medical care services provided in this program are diversified and they include:
Clinical treatments and all inpatient care in major hospitals
All the clinical outpatient hospital care plus diagnostic services provided to the patients via a hospital outpatient unit or any other clinic
Laboratory and radio graphical diagnostic services on prescription by attending physician and supply these reports to either physicians, clinics or hospitals, x-ray facility units, self-determining diagnostic testing amenities or laboratories
They also render any required nursing home service care to persons who are in a home but needs these professional services which are licensed from the Missouri Department of Health and Senior Services and the ones who hospitalized in the comprehensive care facility of any licensed hospital. The facilities implicated here have to attain the required standards of a federal nursing home.
The Medical services are offered by the Physician regardless of the area of their furnishment that is either provided in the work points, at patients' home, in the hospitals, federal nursing homes or somewhere else. Only the Physicians who are registered and licensed as M.D.'s or D.O.'s are legible for any form of payment.
Provide the dental services for these people
Give the patients Drugs and medicines as suggested prescription by the physicians, attended dentist or podiatrist, and that are obtained from an approved pharmacy even by certain giving out physicians where pharmacies are unavailable
Giving emergency ambulance services in case of sickness in homes
Offering the people with audiology services and assisting them with various hearing aids to those who need them
Checking and supplying patients with podiatry services
Availing the accessibility of various ambulatory surgical services
Rendering ideals on individual care and mature day health care services mostly in homes as a choice to nursing home care
Ensuring the availability of durable medical apparatus and certain prosthetic and orthotic instruments
Making ease access to residential health care services
Solving the problems of eye patients by providing optometric services and eyeglasses
Regulating the rate of population growth through giving family planning services and advice to the expected parents
Making good utilization of rehabilitative services as therapies for adaptive guidance for the people who are referred to prosthetic and orthotic devices and artificial larynxes
For the pregnant mothers they provide several nursing midwife services on  ambulatory or under hospitalization including all the case management services for pregnant women
Enabling reach of hospice services
Along with all these the program offers all necessary services provided at Federally Qualified Health Centers (FQHC) or at a standard Rural Health Clinic (RHC)
Other services provided by this program includes most of the community psychiatric rehabilitation services, broad day rehabilitation services for head injured and any types of fractures and inclusive substance treatment and rehabilitation
It enhanced the availability of organ transplant services and an accessibility to certified nurses who are found in private practice and
Offers forms of other home and community based services through MO Health Net waivers to person aged 65 and above, persons with AIDS plus those people who are mentally retarded (developmentally disabled individuals).
The Social Security Act in the sponsorship of MHD also indicates that there is a requirement to pay a monthly premium for Medicare supplementary medical insurance, by the entitled assistance given to these old persons with more than 65 years of age and for definite blind or disabled people. The other consideration is that, the subscribed medical insurance company must be billed before billing Medicaid.
Accessibility for Needed Medical Services
            There is a varied degree of variations governing how these persons in the State of Missouri receive MO Health Net benefits as some people receives them through a "fee for service" arrangement, where as others receive benefits through a managed care plan via some laid infrastructures. The first group where persons receive MO Health Net through fee for service show lack of restriction in making a choice among the vendors providing needed services excluding that the chosen provider must be enrolled to play a part in the MO Health Net vendor plan in an array for benefits to be used. Otherwise, these people in receipt of the services must put up with the task for medical operating expense incurred. The program only allows MO Health Net to pay providers of services and without involving themselves in direct payments to individuals for their medical expenses. This has therefore restricted persons on the freedom of subscribing to their provider choice, when it is seen that there may be a development of service use abuse or injustice. Persons receiving MO Health Net through managed care must obtain all needed services through a health plan, physician sponsor, or other designated single source of total health care. MO Health Net pays a capitation fee for each individual enrolled in a managed care program.
            A fiscal agent, who is selected through a competitive bid method, processes any claims for medical services performed by fee-for-service providers and stumble upon data submitted by MO Health Net Managed Care health plans. Under the direction of MHD, he is obligated to operate a computerized claim processing system using submitted claims and reference subsystems obtained from patient claims data, service provider and client eligibility data and use a broad system for editing and auditing purposes. These fee-for-service claims have to be mandated for a payment or non-payment state after being adjudicated by the fiscal agent and the provider is notified by a transfer of funds advice. This will therefore require the Health Care Service provider to select the mode of payment of their checks after being issued by a check by the State of Missouri. The MO Health Net Managed Care health plan is responsible for payment of covered benefits for MO Health Net Managed Care members. The encounter data provides the state with a record of those services that have been provided.
Health Care Financing in Missouri
            The Health Care finances in the facilitation of this program MO Health Care system is usually a shared responsibility between the major partners, that is, the United States federal government and the state government of Missouri. Critics have claimed that cutting Medicaid expenditures is necessary, because spending on Medicaid is affecting the state's ability to fund education and other state priorities. The claims of high health costs are explained by the fact that critics do not consider the assessment of entire Medicaid expenditures, plus expenditures financed by federal finances on the total state budget expenditures. The federal Medicaid funds should not be included in the State budget as the Medicaid expenditures usually affects the state's ability to run the other priorities sectors, but a lot of focus should be given to the state general fund expenditures from taxes and revenues. The Federal government funds for this Health Care Program are not directly drawn from state taxes hence no interference in the State funding other sectors. Since the federal government is accounted for over sixty percent of all Medicaid expenditures in Missouri, it is of importance to the needy people to access the services (Leighton and Solomon 2005).
            In the provision of these Health care Services a lot of measures have been taken to counter limitations, but this however does not account for the overall low level of income and expenditures in the state. This is because Missouri has been experiencing unusually low revenue and thus a small budget; as compared to its relatively moderate level of Medicaid expenditures while other states claim a larger percentage of the state budget than Medicaid expenditures (Rogers 2009). This is below the State average budget if a fairer evaluation of the cost of Medicaid in Missouri in relation to the program's cost is made, unlike using the per capita basis evaluation or as a share of total personal income in the state.
Efficiency of Missouri Health care program
            There is a great inefficiency in the Medicaid regarding its expenditures and this has led to the deterioration of the other sectors of the State for instance Education, infrastructure and other state priorities (Leighton and Solomon 2005). Comparing the relativity of the funding that is put into task in the running of this Medical Health Care program, the health costs all over the nation are getting higher due to advances in medical technology and later on it has led to the increased health care utilization by the people, which improve health and prolong lives but add to costs.
            Health care Services expenditures are rising, and this is not only to Missouri or to its Medicaid, but on the entirety of private health insurance and public Medicare across the nation. This is attributed to the advancement in medical technology and health care utilization elevation, factors which enhance improved health and prolong lives despite the added costs implicated.  This also reflects the rate at which there is increased registration of employer-based coverage and more low-income people's private insurance has been lost (Leighton and Solomon 2005).
Conclusion
            In promoting these proposals to cut Medicaid, it is claimed that Missouri's program is incompetent and out-of-step with the rest of the nation with regard to its cost.  While Medicaid costs have been rising, however, Missouri's Medicaid expenditures are lower than those of the majority of states, and the program is efficient and low-cost compared to private insurance and the majority of other state Medicaid programs.
Comparing Missouri Health Care System with:
Capitalistic – US System
            It is shown by Waffle House Inc., the US capitalist system, has so far offered affordable groups with accessibility of medical insurance to the hourly and administration associates with the company paying fifty percent of the premium. Capitalist health care aims at making health care services available to all citizens, and empower the American people as clients. The nation believes that it is a community and therefore people have to look after each other in communities including in the health care system. The people with ability to pay and have a high level of living standards should bear obligation of paying for the Health Care of their fellow citizens, and thus everyone will gain access to affordable and understandable America's health care system (Jonas, Raymond and Karen, 2007). Despite this advantage more than one-third of the people eligible for the offer have responded positively by registration (Rogers, 2009). The majority decided not to insure themselves and instead invest their money on other different issues other than being covered by America's corporate programs as the delivery mechanism.
National Health Insurance – Canada
            The Canada's key to administrative simplicity, on tackling the issues of health Care provision lies in payments of services using a single-source. Her hospitals including all the private and non profit running Health Care facilities do not allow direct payments to the individual patients. Physicians (most of who are in private practice) usually obtain bills through check box on a simple insurance form. Fee schedules and the payment mode & procedures are discussed in a yearly basis between provincial medical associations and federal governments to facilitate the possibility of all patients (regardless of the standard of living) have the same coverage to these Health care services (Woolhandler and Himmelstein, 2001). The government of Canada has achieved this Health Care Program as the cost versus accessibility interacts through slashing bureaucratic waste (what is highly witnessed in the capitalist Health System in the US). This organizes ways of payment for the Health services thus eliminating possibilities that lack of funds can deny accessibility to the services. It is believed that this National health insurance could bring back sound relationship between physicians and patients (Woolhandler and Himmelstein, 2001). On the other hand the patients are offered a free choice of physicians and hospitals including physicians from the bonds of managed care.
National Health System (NHS) – Great Britain
            The National Health System (NHS) in the Great Britain occupies a central building block on the improvement of Health Care welfare in states. Its presence is recognized virtually every high street in the form of neighborhood pharmacists and in each community and locality in the in the clinical services touching all corners of General Practitioners and dental services. In the Great Britain the Socialized Health services have led to the development of community care services to what have given accessibility to aged people, disabled persons, mentally sick people or other helpless members of community. The most important role of the National Health program is to provide some of Health Care Services by collaborating closely with social services providers in planning and delivery of community care. Unprivileged people are able to gain accessibility to community care services and hospital discharges ensuring people get the continuing care they need, as well as delivering some services. Annually about 2.5 million people receive the Health services (British Council, 2003).
Socialized Health insurance – Germany
               In Germany's socialized Health insurance, the Health Care Services are paid out by the state-mandated health insurance system constantly exceeded donations received from affiliate employees, employer and required government subsidization. This system started long time ago, for instance, health-insurance benefits which was being out-paid showed a 406 percent increase in 1929, a high figure to that paid out in 1913 (Ebeling n.d.). The Health care program administration for compulsory insurance funds had amplified to 288 percent between 1913 and 1929. This objective of extending socialized health insurance increased the levels of misuse of these services, what was referred as "malingering" in the early German Experience with Social Insurance (Sulzbach, 1947).
References 
British Council (2003), The British and Welfare System, British Studies Web pages on Health, Poland retrieved on March 07, 2009, from  http://elt.britcoun.org.pl/elt/h_what.htm#NHS
Diana J. Mason, Judith Kline Leavitt, Mary W. Chaffee (2002), Policy & politics in nursing and health care, Ed: 4, illustrated-Published by Elsevier Health Sciences, 2002 ISBN 0721695345
Douglas A. Singh (2007), Delivering health care in America: a systems approach, Edition: 4, illustrated, Published by Jones & Bartlett Publishers, ISBN 076374512X, 9780763745127
Governor Jay Nixon, Directed by Ronald J. Levy (2007): Programs and services for Health Care, Missouri's department of social services-Jefferson City, retrieved on March 07, 2009, from http://www.dss.mo.gov/pr_health.htm
Joe W. Rogers Jr. (February 19, 2009), Fix American health care system: the capitalist way AJC-Atlanta retrieved on March 07, 2009, from http://www.ajc.com/services/content/opinion/stories/2009/02/19/rogersed_0219.html
John R. Battista, M.D. and Justine McCabe, PhD, (June 4, 1999), the Case for Single Payer, Universal Health Care for the United States, retrieved on March 7, 2009, from http://cthealth.server101.com/the_case_for_universal_health_care_in_the_united_states.htm
Leighton Ku and Judith Solomon (April 05, 2005), is Missouri's Medicaid Program out-of-step and inefficient? Center on budget and priorities policy-Washington D.C, retrieved on March 07, 2009, from
            http://www.cbpp.org/4-4-05health.htm
Steffie Woolhandler, MD, MPH; David U. Himmelstein, MD (2001). National Health Insurance: Liberal Benefits, Conservative Spending-Universal Health care, retrieved on March 07, 2009, from http://cthealth.server101.com/national_health_insurance.htm
Steven Jonas, Raymond L. Goldsteen, Karen Goldsteen (2007), an Introduction to the U.S. Health Care System, Contributor Steven Jonas, Raymond L. Goldsteen, Karen Goldsteen Ed: 6, revised, Published by Springer Publishing Company, ISBN 082610214X, 9780826102140
Richard M. Ebeling (n.d.), National Health Insurance and the Welfare State, retrieved on March 07, 2009, from http://www.amatecon.com/etext/dosm/dosm-ch02.html
Related Topics