Mining Had Bad Consequences for Environment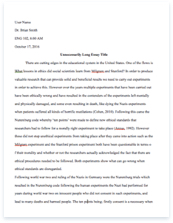 The whole doc is available only for registered users
A limited time offer! Get a custom sample essay written according to your requirements urgent 3h delivery guaranteed
Order Now
It is undeniable that mining leads to big disadvantages. Mining is the process or industry of collecting coal or other minerals from mine such as diamonds, golds and that sorts of things.Of course it is good for the economy of the people and it improves the quality of our lives, but I think mining still has bad consequences.'Firstly, mining causes deforestation. Deforestation is the action of clearing a wide area of trees. Surely, there are many reasons why deforestation is taking place and mining is one of them.It happens a lot in the Amazon Rainforest and it still happens today.
Deforestation destroys landscapes, forests and wildlife habitats at the site of the mine when trees, plants, and topsoil are cleared from the mining area.Seventy percent of earth's land animal and plants live in forests, and many cannot survive the deforestation that destroy their homes.The trees of the rainforest provide shelter for some species also as well as the canopy that control the temperature, a must for many others.Tigers, rhinoceros and orangutans, for example, have been decreased in numbers in Sumatra and Borneo. Some people are ousted of their land and their livelihoods. According to SCIENCING, "Deforestation, which is the loss of wild forest habitats due to human activity, has grown into a global problem as demand for wood climbs." For these examples, it becomes very clear that the world needs the availability and richness of coal, gold, and other minerals for its survival. But other living things which human beings depend on must not be destroyed in this process.
I believe that there should be a balance and clear policy on how mining is to be carried in our world.  Furthermore, mining releases different gases and it causes black lung diseases. It has been evident that among miners and people who live near the mining places, they inhale coal dust and that causes black lung diseases for them and it kills almost thousand of people every year.Black lung diseases or black lungs also known as Coal workers' pneumoconiosis (CWP) are caused by long exposure to coal dust. This happens because of bad mining.Some bad mining methods can cause coal fires, which can burn for decades releasing toxic chemicals and greenhouse gases with smoke laden. Mining also releases a greenhouse gas 20 more times powerful than carbon dioxide called coal mine methane.
People around those areas, and people who live there inhale those gases and it causes black lung diseases and as a matter of fact, it makes their body unhealthy. In fact, according to popular science, "It's 2018 and black lung disease seems to be on the rise." Most people are probably fully aware that breathing coal dust would be bad for them.But it is even worse for those people who spend long shifts working in the mines place to remove the stuff. Miners wear protection gear every time they go mining, but still it does not help at all.Tiny particles of dust can enter miners lungs, causing the disease. Without a doubt, these examples show that miners do not really care about the lives of people. But they should because we are all the same people. I feel that we should think about the people's health first then the mining. Finally, mining displaces communities.Displacing is when someone or something takes over a place, position or role of. In fact, mining takes over a whole communities, forced people out off their land by enlarging mines, sinking an area of land, coal fires and polluting water supplies.
According to ….., a village name Nueva Fuerabamba, around 1,600 people gave up their home and farmland because of a massive, open-pit copper mine.People who gave their home from Nueva Fuerabamba misses their old home.They used to grow potatoes and taking care of their livestock there. "It is like we are trapped in a jail, in a cage where little animals are kept," said Cepriano Lima, a 43 years old and a former farmer. Many people are being forced out of their homes to move to other places because of all these negative effects. Their air and water get polluted and coal mines are expanding and make use of more and more of their habitats. In short, these examples shows how people really care about their home and lives.
We should show some respect to the people of the land and play fair. To conclude, it cannot be denied that mining has bad consequences. Bad mining can cause deforestation, lung diseases, and displacing people and their wellbeing. While mining brings wealth and raises the standard of life, it can be at the same time damages life if it is not done with safety and protection. What needs to happen then? Miners need to teach employees how to work safely, make sure to inform employees about hazards of how dangerous they are, correct every problems and move quickly and plant lots of trees to prevent deforestation.If miners do this every time they do mine, they'll be less problem about mining.
Related Topics