Microsoft's troubles in China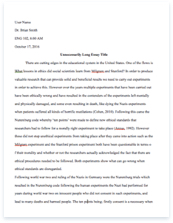 The whole doc is available only for registered users
Pages: 5
Word count: 1123
Category: Chinese
A limited time offer! Get a custom sample essay written according to your requirements urgent 3h delivery guaranteed
Order Now
1) According to XinHua News on July 3rd 2003, Microsoft has made some long-term commitments to China and hoped to accelerate the development of Chinese software industry with its domestic partners. It is obvious to see China's population as an advantage for Microsoft. In 1994, China's population of 1.273 billion accounted a huge emerging market for Microsoft, which allowed Microsoft to achieve its goal of $100 million profit to be increased within a 6-years period.
Nevertheless, while counterfeit software was spreading all over China, Microsoft is still gaining a huge profit. But why would people pirate someone's product? Because it is in demand. This would be an indicator for a company's success if its products are being pirated. Microsoft would realize that their products are in demand. In addition, China is trying to implement some intellectual property rights under WTO. Therefore, China is an important market for Microsoft's long-term future.
2) In terms of legal impediments to increasing sales in China, Microsoft faces a large percentage of its software is being pirated. Most of the consumer would go for cheaper counterfeit software rather than expensive licensed software.
Moreover, in terms of political impediments for Microsoft in China, It would be the weak Chinese government offenders over the pirated software. Chinese judicial authorities do not enforce its own laws against counterfeit software, which is making Microsoft difficult to fight with the pirated software manufacturers. Microsoft even found out that many of pirated software were being used among some government officials and some large corporations. The lack of protection of intellectual property in China accounts a significant problem for Microsoft.
3) Pirated software has always been a problem in China for a long period of time; it is difficult to swap all those illegal activities in the short run. Moreover, there is no law or any official rules against piracy in China. Although there are some rules that China supposedly to be able to enforce in protecting the intellectual properties, but those pirating manufacturers will eventually avoiding all rules and be able to pirate the software by squeezing any gap that they can find. So I would say it is really difficult to stop software piracy in China.
However, there are some strategies that Microsoft can adopt to limit the fast growing software piracy in China. First of all, Microsoft may emphasize on the full benefits that a consumer would receive from full licensed software, and making it impossible to retrieve the same benefit from the pirated software. In addition, a well-designed product activation key would be a great method to prevent pirating. Product activation key is a special code one must obtains through Microsoft website in order to install the software. It makes more difficult for people to install the same software in multiple computers, because Microsoft only allows one consumer to obtain one product activation key at once and such key is not designed for repeated usage.
Also, there some other ways in selling licensed software that might make it difficult for piracy to occur. First, Microsoft could reduce its retail unit price, once its retail unit price is lowered, individual would most likely to purchase the licensed software instead of a similar or equally priced pirated software. Secondly, through its website, individual is able to rent the software and charge by the hours, or one could finance the product by monthly payments via the internet.
Microsoft also can operate an online "convenience shop" for such individual who is only interesting in the product for a period of time, so individual can enjoy the full benefits of a licensed product while paying less money. For example, if you were only use this product for one week, then you can go to the "convenience shop" and register for only a few dollar a week. Once the consumer enjoying the full benefit of trying out Microsoft's software, there is a potential for them to purchase the product at a full retailed price after experiencing the rented software.
4) Currently, China is still a developing country for IT industry. Most Chinese people haven't fully understood the idea about importance of intellectual property. And most of the essential components of products are restricted by W.T.O., which can leads to a higher production cost of products. Thus, inappropriate structure of produce will be occurred under this circumstance. Hence, the U.S. can not impose trade sanction against China's immature IT industry; it would only lead to slow down China's economic development.
At the meantime, the result of imposing trade sanction is extremely costly and unsatisfied since the people in China are lack of understanding in IP protection. On the contrary, if China government had developed a good knowledge of IP protection and people are being educated on these issues but people are still not obeying those anti-piracy regulations, then the U.S. could implement trade sanction to against software piracy.
5) There are some key advantages of the Linus operating system. First of all, Linus' source code is freely distributed. This allows programming operators and other users to review the source codes and modify the code in order to improve the system and to suit an individual's needs. In terms of pricing, Linus charges much less than Microsoft's Windows programs, and it would be an advantage for Linus' market. Linus operating system is also well known for its stability, which is means that it doesn't need to be rebooted periodically to maintain performance levels and it doesn't freeze up or slow down over time due to memory leaks. Also, Linux can handle some unusually large numbers of users simultaneously. Lastly, Linus is one of the most secure operating systems known to many previous owned users. Its flexible file access permission systems prevent unwanted visitors or virus. On the other hand, computer users would find Windows system lacks of firewall capabilities and configuration options.
However, there are few advantages that Windows systems have but Linus operating system doesn't. General speaking, Windows is more manageable than Linus. While most of commercial application is depending on a system called POSIX thread that Linus currently doesn't offer. This means if users want to use POSIX thread, they have to operate their work in Windows.
6) Addition fact: Microsoft is currently at "war" with Linus in China. There is a rumor that the Chinese government is going to switch all the Window system to Linus system. And it prompted Microsoft in announcing that they are going to introduce its new version of Windows XP: XP Lite to China. This would be a low-price version with less graphic resolution than the full version of XP. Microsoft is hoping that this low-cost version of Window will be able to compete with BOTH, Linus system and the pirate markets in China, and most of all, to bring back more customers.
Related Topics