Mercadona, Strategic Management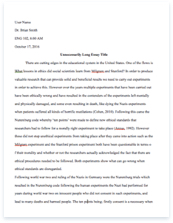 The whole doc is available only for registered users
A limited time offer! Get a custom sample essay written according to your requirements urgent 3h delivery guaranteed
Order Now
1. Compare the physical structure of Mercadona supermarkets with different supermarket chains (size of the shops, location, parking, other elements…) In one hand, Mercadona owns a network of 900 supermarkets approximately, strategically located in commercial areas. Such supermarkets are of a considerable size but they are located inside towns and cities. However, there are many of them located in commercial areas outside urban clusters. In addition, Mercadona offers a free parking service for all its clients which may be an important incentive for most of them. On the other hand, when comparing with other national supermarket chains we can find some differences.
For example, the physical structure of supermarkets from El Corte Inglés differs in the location of its shops, which are located inside huge buildings located inside villages. Regarding the parking issue, it is more restrictive than those of Mercadona: clients are required to have a client card in order to have access to free parking. Moreover, we can compare Mercadona with other kind of supermarkets outside Spain.
The French model, for instance, is in general based on big stores outside cities and they are surrounded by high extensions of parking. In such supermarkets, customers can buy anything, from food to technological engines. Nevertheless, the German model is more traditional. German supermarkets are usually located inside cities and they are small shops which only offer food, generally cheap. Moreover, German supermarkets do not spend in marketing or in parking services.
2. Try to do an internal analysis using the value chain tool. Focusing firstly on Mercadona's support activities, we may found that the firm's infrastructure consists on a supermarket chain of 900 stores around 14 Spanish autonomous communities and it is headquartered in Valencia. Moreover, the firm's human resource management invests 4 times more than other US supermarkets in employees' training. This department seeks to promote loyalty among customers by having efficient employees that helps people buying.
Finally, the technological development of Mercadona consists on implementing small changes and progressive adaptation on the firm's products. Regarding Mercadona's primarily activities, the inbound logistics of the firm is focused on obtaining resources from suppliers.
The operations carried out work for the distribution of the products from suppliers to supermarkets (this is only made at night). Most of its suppliers work exclusively for the firm, ensuring them long term contracts. Furthermore, the outbound logistics consist on the arrival of the products to the chain of supermarkets, and finally, the firm's sales and marketing is focused on costumers: Mercadona cares more on reputation and being familiar to its customers (who are "the boss") rather than being on the media.
3. Identify key resources and capabilities of Mercadona.
Mercadona has some specific capabilities that, as the author of the case says "sound like a recipe for retail suicide". We can find 7 important competitive advantages: Firstly, the firm's employees are its most important resource off competitive advantage. Mercadona exerts big efforts on special training to its employees so as that they learn to be effective, efficient, multitasks, acquire specific knowledge, and learn to be "consumer friendly". Secondly, the firm's management has a mentality of continuous changes and improvements. In addition, Mercadona managers have a strong power towards suppliers, which may lead them to convince suppliers to reduce costs as possible. Furthermore, the firm's low pricing strategy has an objective of high quality and achieving efficiency.
In addition, the product assortment of Mercadona is not very extensive, they sell its distributors brands and other known brands. This implies that consumers have fewer products to choose and reduces costs. Moreover, Mercadona has built a strong brand reputation by offering personalized customer service and because they help develop products to be environmentally good.
The distribution system of the firm is also one of its competitive advantages because of its short transportation and stocking time in order to obtain high quality. Finally, Mercadona's network of suppliers is very important for the firm as most of them produce only for the firm. This may in turn, position Mercadona as the strongest party. Also it is important to take into account the fact that there are no intermediaries, Mercadona buys directly to its suppliers.
4. Can you explain why labor conditions and wages are "above average"? Mercadona focuses on long term profitability rather than short ter. This can be partly feasible by investing in its employees, among others (which are offering a 30% lower assortment of products, offering low prices, imposing small but continuous changes, etc.).
The fact that Mercadona offers such labor conditions are due to the fact that employees are much more productive in the firm (concretely, 20% more productive than in other supermarkets) because: the firm's high investment in training its employees, the employees are multitasks and depending on the store traffic they are performing different activities, and finally, Mercadona offers stability and scheduling to its employees, which is an important incentive for most of them. Mercadona demonstrates that it is not necessary to match the labor supply to the variable store traffic. Moreover, the firm focuses on internal promotions and pays attention to those who start "at the bottom".
5. How does the continuous improvement system work and how affects the implementation of the strategy? Mercadona is such a successful firm due to its low prices, its product assortment, its relationships with suppliers and its labor force efficiency. To achieve such position Mercadona is continuously improving its system through two components, which are information and a focus on product and process development. The former, is an important component for the firm as the continuous flow of information of the value chain helps to make everything work properly and to correct the imperfections that may arise, as the firm focuses on long term profitability.
Therefore, labor is the most important asset and information is useful in order to maximize it. The latter, consists on implementing small and daily changes and improvements in order to increase efficiency and quality, by adapting slowly to small necessities that arise continuously. An example of this is the case of Mercadona when it convinced a hand cream supplier to change its packaging in order to reduce costs by 15 cents. Summing up, as Mercadona is a familiar company, it is possible to follow the strategy in which the customer is seen as "the boss", followed by its employees, its suppliers and its shareholders finally.
6. What does it mean that "Mercadona does more by doing less"?
Mercadona does less in the sense that it:
* Offers less products: that leads to the advantage that when de consumer has fewer choices he purchases more (too many things make it difficult to choose). Apart from that, the company then deals with fewer suppliers so it can establish closer relationships what increases the ability to negotiate and improve things. * Makes little daily changes (less) that make the final product better (more) * It has fewer employees than other companies but they do several jobs (more profitable).
7. Describe the elements of the strategy of Mercadona using the generic categories identified by Michael Porter.
Michael Porter identifies four generic categories: cost leadership, differentiation, focus on cost and focus in differentiation. In the case of Mercadona, we consider that the strategy of the company includes the first two categories.
Cost leadership it does better when reducing prices
* Economies of scale (1356 stores and 9 logistic centers)
* Low prices
* Operational decisions (focused on improving the process i.e: closing on Sundays)
* Productivity/Efficiency (storage, fewer products)
* Manufacturing principles work
* All fit together (store processes and labor)
* The company focuses on its own brand.
Differentiation they enter in the consumers' mind and stand out from the rest
* High touch customer service
* Specialized department of employees
* Fewer products
* Highly reliable retailer brands
* Offering low prices but high quality (Hacendado, Deliplus, Bosque Verde…)
8. Try to represent graphically the more complex strategy of Mercadona by using activity maps described by Michael Porter. This means to identify the "main activities" of the company and explain how are related.
Human resources: permanent contracts and training of employees lead to an increase of incentives to work properly. This incentives make a result in the production department as they increase the productivity of the company so it can reduce costs, it is well perceived by de customer, their products are recommended, prices can be then lower by maintaining the same quality. All these results are translated to a consumer satisfaction and the corporate social responsibility of the firm that leads it to increase their sales and thus their profits generating enough self-financing and capital for the firm to keep on growing
9. Do you think that the competitive advantage of Mercadona is sustainable? Why?
Competitive advantage of Mercadona affordable prices, high quality, personalized customer service, products for celiac people and gold labor conditions.
It is sustainable because it is based on all the little competitive advantages they have and the company has been able to keep growing in the long term future. Employees and customers are satisfied. The training of employees is costly but based on efficiency (full tracks negotiation and productivity of employees). The efficiency represents the company's long term value.
Related Topics