Memoirs of Lady Hyegyeong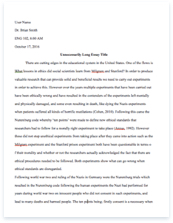 The whole doc is available only for registered users
A limited time offer! Get a custom sample essay written according to your requirements urgent 3h delivery guaranteed
Order Now
The memoirs of lady Hyegyŏng were made out of four parts, some of which were written for different reasons. The first memoir is a narration of herself and her natal family which defends and justifies her and her father's choice to live on after Sado's death. Hyegyŏng, being in deep guilt, felt responsible for her family's downfall, and believed that her marriage into the royal house brought this upon her family. She constantly expressed how virtuous her family members were and put accusations that were made against them in perspective, pointing out that they were false. She wrote this memoir to clear her family's name for future generations, which had to be done to ensure a good future.
The second memoir, directed to king Suncho, is the defense of her brother Hong Nagim and her uncle Hong Inhan, whom both had been executed. Her outrage was made clear by her writing. That she directed the memorial to the king, as a woman, is remarkable. It was only common for educated men who were allowed to participate in public discourse to do so. Above that she wrote in Hang  and not literary Sinitic, voicing that the executions of her nephew and uncle were unwarranted, while also providing evidence for her statement. Hyegyŏng used a memorial to bring up a private issue as the king's grandmother, while memorials were by tradition used by educated men to discuss public politics. These facts made the memoir of 1801 quite exceptional compared to other woman's writing during the Chosŏn dynasty.
In the third memoir she describes the obsession of her son Chŏngjo with restoring honor to his father and how he experienced Sado's tragic death. She again expresses how filial and good natured her family was. She was compelled to write this memoir to put emphasis on her son's filiality, wanting to convince her grandson Suncho to continue her son's plan to restore Sado's honor after her son had passed away.
The fourth and last memoir is about Sado: his life in general, the tensions with his father and his violent outbursts, illness and death. The latter is only described cryptically. This memoir answers a lot of questions that were left unanswered in the first three memoirs. This might be the most important memoir out of all, because the Sado incident is what affected the family's reputation the most. For them to be treated fairly, people needed more understanding of the incident. Since it was forbidden to talk about the incident because it was against the custom to talk about Royal misconduct, a lot of different versions of the story started floating around. Lady Hyegyŏng was determined to stop this, and the only option was to put her story into words.
In Neo-Confucianism there was a split between the inner sphere and the outer sphere, wherein woman were restricted to the inner sphere, having to care for the family, while men occupied the outer sphere. This made the man head of the family. They were allowed to do politics, economics, have proper education and own property. The exclusion of woman in the outer sphere meant that they were excluded from almost everything that took place outside the house. This is why literate woman of a higher class turned to writing to express themselves. Lady Hyegyŏng is a good example of that because she gave her own perspective on certain questions, but differed herself from others because she shed light on life in court. This is also why the memoirs are of high historical value. It's questionable whether lady Hyegyŏng's memoirs are a full hundred percent truthful, but it's for sure that they didn't romanticize the royal family, which a lot of historical documents did.
Related Topics