Medicine and Art by Azza Abdelmagid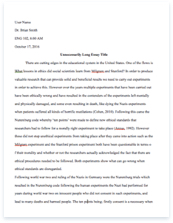 The whole doc is available only for registered users
A limited time offer! Get a custom sample essay written according to your requirements urgent 3h delivery guaranteed
Order Now
Health has always been a concern, it is a way to understand human existence and interactions with the environment. Throughout the history, humans discovered ways to heal themselves and maintain their health. A healer- doctor in the modern world- is usually referred to as a wise person. Until now, doctors are considered the elites of their societies and especially in Sudan. Sudanese doctors expected to be knowledgeable, skillful, intellectuals. In this article, I aim to shed some light on the relations between medicine and art. I will explain this in four main points, whether there is a relation between medicine and art or not. If it exists, how can we describe it? Does art help us in healing some disease? Can we use it as a cure? In addition, I will share the result of the survey I conducted targeting future doctors to understand their opinions on this interesting topic. The question of: 'Is medicine an art or science?' is always raised.
Some medical doctors believe that medicine is not just an applied science it has other aspects. Some people are convinced that Doctor-patient relationship, empathy, compassion, good communication is an art. According to Dr.Sadhu, 'For successful practice, a doctor has to be an artist armed with basic scientific knowledge in medicine'. I find this quote very interesting, here Dr. Sadgu gives us a comprehensive look. He is ending the debate by saying that a doctor is an artist. However, what does he meant by an artist? Some medical doctors refer to the actions that taken by the physician, which is unnecessarily scientific, are the art of medicine. Such authors believe that art is an integral part of medicine and they call it the 'art of medicine'. Literature suggests that the art of medicine was founded in ancient ages. Compassion and empathy were there science followed later and thus those two components comprise our today's medical practices.
From my personal experience, studying medicine opened up new doors for me. It gave me an opportunity to observe and think in a creative way. Thinking of the complex biological reactions that happened on daily basis is a chance to see ourselves in a different way. It is amazing when I think of the immune system. How is it constructed, how it functions, how it can detect and respond to the foreign invaders. How an accidental single gene mutation can cause serious diseases. In addition, thinking of the way humans get diseased and the way they get relieved is a very interesting story on its own. Furthermore, understanding how people behave in a particular way regarding their health and disease. Moreover, the inherited practices believe, concepts about health and disease are wonderful spaces to navigate and to explore.
To be honest, I tried to express the feelings that I had toward human bodies and their mysteries. I tried to share these ideas in a form of poetry and writings. Although I did not share it, I believe it was good pieces of Art. Thinking of the great writers such as Arthur Conan Doyle, Nawal Alsadawi, Mostafa Mahmoud, Ghostaph Lobon, I guess that gives a proof of my case. Another example, If we looked at old ages, both Hippocrates the father of medicine and Ibn Sina were physicians and philosophers. An artist is an observer and so is the doctor. Both of them observe and treat different problems. An artist deal with social and political phenomena while a doctor deals with curing diseases and relieving the pain. An artist uses poetry, writing, music and many other ways to reflect upon their observations.
Doctors use medicines and sometimes music and art to treat their patients. Can doctors use art to heal their patients? Well yes, some studies suggest that art can be used in cases of chronic pain –e.g. patient with cancer. In addition, other studies suggest that the use or art is very beneficial for people with disability. Allowing people with the disability to do some, sort of arts help them to feel the sense of independence and autonomy . In addition, some studies suggest that music therapy can be of help to treat depression, anxiety and relieve the pain of terminal illnesses. Sudanese doctors have a great sense of humor.
I used to follow a Facebook page called Sudanese Doctors Got Talents. Those young doctors share how they relate to their profession. They share very interesting stories from their day-to-day life. They write about how love stories start in the medical schools and many other different issues. One of the most interesting stories they shared was about the most strange or wired symptom you ever heard from a patient. They mentioned very strange words and expressions that cannot be translated into medical terms.
This page creates spaces for them to express their concerns, hopes, bad and good moments of being a doctor. Lastly, I will reveal the results I got from the survey I did a couple of days ago. I targeted a few medical students from my batch and my friends. I asked those students a couple of questions. First, whether they believe that there is a relation between medicine and art. Second, I asked them to explain this relation if it exists. Third, I asked whether they practice any sort of arts e.g. drawing, singing, playing music or creative writing. Fourth, I asked why they do art. Fifth, I asked why they think many of Sudanese doctors practice some kind of art. Sixth, I asked whether they believe that art can be used in treating certain types of disease and disorders specifically those had to do with mental illnesses. Seventh, I asked if they are convinced that the art they do is affecting their academic performance and clinical practice in the future.
Regarding the Demographics of my respondent, most of them aged between 22-20 years. Gender 70% females, 30% males. In response to my questions, 50% believe that there is a relation between medicine and art while 40% think that there may be a relation and the remaining 10% believe that there is no relation. Those who answered yes have many different arguments some believe that art can be used in form of therapy. Some believe that the practice of medicine is an art in itself. One of the interesting argument was that art helps medical students to visualize anatomy.
Another interesting argument was that art gives medical students an imaginary capacity that helps them to have an in-depth view of the things around them. She believes that digging in medicine and understanding the nature of human body it helps her understand nature and her surroundings, she believes that is the part of artist's personality, which medical students and doctors have. Some believe that surgery is an art. 70% practice some sort of art while the remaining 30% do not. Answering what is the form of art they practice most of the respondents draw and write. Also, some sinning and play music. In addition, some are poets. In response to why they practice medicine 55% said they practice art to relax, 35% answered to express themselves and their ambitions. 10% said that they used to do it before joining medical school.
Answering the question Why Sudanese doctors practice some kind of art, 15% believe that some of the doctors did not wish to be doctors in the beginning and that is why they practice the things that they wish. 55% believe that doctors practice art to relieve themselves from the stress and working environment pressure. 5% believed that because doctors are elites and elites enjoy the arts. 10% believed it is their hobby. 5% do not know. 5% believe because Sudanese enjoy art and doctors are part of his community. 5% believed that practicing a form of art makes doctors happier and more optimistic. 85% believe that art can be used as a therapy for certain illnesses. 10% believe it may be used as therapy. 5% do not believe that it can be used as therapy. 30.8% believe it affects their academics and future work, 30.8% believe it may affect it while 38.5% believe it does not affect. Those who think it affects them believe it help them relax and relieve the stress they have because of the academic pressure. To conclude, in my observations most of the doctors practice some sort of art. Everyone has his or her own reasons.
However, relieving stress and self-calming is a reason doctors can agree on. The use of art in relieving chronic pain and certain illnesses is a promising field and addition to the modern medicine. A doctor is an artist in some way or another. Next time when you visit your doctor make sure to ask him or her whether they practice some kind of art, I am sure that this might open up a very interesting conversation.
Related Topics