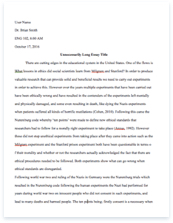 The whole doc is available only for registered users
Pages: 6
Word count: 1374
Category: Chinese
A limited time offer! Get a custom sample essay written according to your requirements urgent 3h delivery guaranteed
Order Now
Mary Kay is a brand of color cosmetics sold by Mary Kay Inc. Mary Kay World Headquarters is located in the Dallas suburb of Addison, Texas. Mary Kay Ash founded Mary Kay Inc. on Friday, September 13, 1963. Mary Kay entered the Chinese market in 1995 and has experienced steady growth over the years; in 2005 the country was responsible for three hundred million dollars ($300 million) in sales. To better its position in the Chinese market, the Company has had to revamp some of their products to meet Chinese's cultural demands. In keeping with the great value placed on white skin in the Chinese society, the Company sells skin whiteners instead of bronzers, and has began experimenting with native herbs.
Marketing Mix
Products
Mary Kay Inc. produces more than 200 premium products in its state-of-the-art manufacturing facilities in Dallas, Texas, and Hangzhou, China.The products are selling like hotcakes in china are products which claims to prevent and remove wrinkles and also the reduction of premature aging, absorption into and the effect upon functions of the skin, environmental protection, making skin snow white, smooth and more elastic, healing acne and purifying pores. Those products mentioned are the general products where abundant sales are generated. It is advised to have a packaging program which follows trends in China. As for packaging wise, it is more basic compared to other markets such as in the USA. The packaging on products for Chinese market has both English and Chinese labels on it. Instruction papers are clearly defined in Chinese character.
Packaging
Pink was selected as the corporate color because Mary Kay thought that attractive pink packages would be left out on display in the white bathrooms. The entire product line, however, had recently been repackaged.
Every item was changed to make graphics consistent, to be up to date, and to have individual identity but still look like it was part of the Mary Kay family of products. A new corporate logo, a mix of gold and hot yellow to symbolize the heat of the sun and its eclipse, was featured on the new packages. A new shade of pink, one which was more mauve and less yellow, was selected to compliment the logo. It was considered to be more subtle, more current, and more upscale than the shade pink that had become the corporate color.
Distribution
Mary Kay hoped to see similar success with its operations in China, but was thwarted by the Chinese government in 1998. That year China announced a ban on direct sales, sending the burgeoning operations there of Avon, Amway, and Mary Kay into a tailspin. Mary Kay was forced to abandon its traditional sales plan and enter the retail market to continue selling in the country. Mary Kay all sell products through agents, who gladly pay for the training and sales kits. 1998 Mary Kay is the first by the State Ministry of Foreign Trade and Economic Cooperation, the State Administration for Industry and Commerce and the State Internal Trade Bureau and other relevant government departments approve the use of the Employment salesman (beauty consultant) product sales business model professional cosmetics company.
Direct selling has become legal since 1st of December 2005 in China.
Promotion and Advertising
The firm had an active public relations and publicity program which centered on Mary Kay Ash, launching new products in fashion magazines, and publicizing the activities and accomplishments of the field sales force.
A skin care program called "skin wellness" was introduced as an education program for consumers on awareness of the factors that would impact the skin, particularly what sunlight was going to do. It was considered a natural fit for Mary Kay because of the teaching orientation of the sales process. It educated the consumer on how to identify certain kinds of skin cancers in the early stages. It advised a monthly program of skin self-examination in which the consumer would literally look over her body from head to toes in a mirror. Irregularities would be checked again in a month to see if they had changed. There was no mention of Mary Kay products in the program. Although perceived as consumer affairs, goodwill and trust building program, the consumer could buy products from Mary Kay which would help with protection from the sun.
Target Market
Cosmetic Market
Cosmetics and toiletries became an important branch of China's light industry, cosmetic factories in China also followed a boom and number of factories increased six fold in between 1982 and 1990. During 1992, the cosmetic market was estimated at $825 million, dominated by skin care products. Although there were approximately 3,000 cosmetics producers, they were only able to manufacture limited product lines; MKC may use their experience and product variety expertise to fill the gap of the product that is not available in China.
Foreign cosmetic competitors in China had combined sales of only 3% of the market. This suggests that the foreign cosmetic market is still at its growing stage, with a large portion of the foreign cosmetic market untapped.
Consumer Market
China's population was estimated at 1.1 billion in 1992 and was predicted to grow to 1.5 billion by the year 2020. The estimated female population was at 545 million, and female population living in urban areas at around 156 million; represents an enormous potential market for commercial products such as cosmetics.
Rapid adoption rate throughout the country for new products is also a good sign for MKC product. The standard of living in China improved drastically from 1950 to 1992, therefore there will be more demand for goods and services. Brand names were also an influencing factor as Chinese consumers highly appreciate foreign or joint venture brands and would pay up to four times more to such brands, for example, Rits Crakers and Sony Televisions than for the equivalent local products.
Since 1988, a higher-income, urban middle class emerged with household earnings over $125 a month and saving rates estimated at 35%. By year 2000, it was anticipated that 41 million households would have incomes of over $18,000 per annum. The increased disposal income will fuel the demand for consumer products. China is also experiencing retail boom, retail sales increased nearly fivefold since 1980 with the number of retail outlets increasing from 2 million in 1980 to 12 million in 1992.
Suggestion and Recommendation
Online marketing is conducted through interactive online computer systems, which link consumers with sellers electronically. For customers' convenience purpose, Mary Kay Cosmetics could conduct online marketing by open its corporate Web site when entering to China. Customers are able to get the latest information through surfing the corporate website and they also can online purchase and order the product and online payment as well.
Mary Kay Cosmetics is suggested to give the free samples and brochures to colleges and universities around the cities. Those students are from 18-22 years old, Mary Kay Cosmetics still can change their mind to consume their products. Through this method, Mary Kay Cosmetics is able to educate them to perceive new things and so on because they are potential customers in the future. Mary Kay Cosmetics also can approach those cosmetics colleges or model agencies, to persuade them to purchase their products by giving special offers and discounts.
Personal selling involves oral conversations. Direct marketing is the new way of marketing communications. Direct marketing consists of direct communications with carefully targeted consumers to obtain an immediate response. Mary Kay Cosmetics could use channels for reaching prospects and customers. These included face-to-face selling and on-line channels. For example, Mary Kay Cosmetics could use a direct-selling force to locate prospects, develop them into customers and growth the business.
Direct selling has become legal since 1st of December 2005 and now individual commission can reach up to 30% from previously 25%. (Forbes; 2005) As a marketing manager, I will suggest In China, to use party plan strategy in China. Firstly, it will differentiate Mary Kay Cosmetics away from other competitors. In Chinese culture,
"renqing" which means relationship, "mianzi" which means face or status and "kuanxi" which mean bonding between each other is very important. They believe this is one of the way so to successful and can be recognized as one of their strategy. (Needle, 2000) Party plan approach is a social gathering approach where it concentrates a lot on individual contacts and personal relationship between the beauty consultants and the consumers.
Related Topics