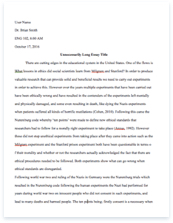 The whole doc is available only for registered users
Pages: 5
Word count: 1250
Category: Cars
A limited time offer! Get a custom sample essay written according to your requirements urgent 3h delivery guaranteed
Order Now
The case discusses the strategies that "Maruti Suzuki India Ltd" that were devised and followed by the company in order maintain its market leadership and keep a strong grip on the major market share of India. After the liberalization of Indian economy in 1991, Indian passenger car market saw many players and few foreign players were also very interested seeing it a high potential market. Marukti Suzuki India Ltd. was one of the subsidiaries of Japan based Suzuki Motor Corporation. Initially Marulti started to lose market share as the competitors were too strong in the car market but soon Maruti was the market leader and currently they are leader by far in the passenger car segment in India.Being one of the three passenger car manufacturing companies, Maruti enjoyed a good market share in India. Suzuki, a leader in the international market in the automobile industry provided its expertise which helped Maruti Suzuki claim that market leader title.
After the deregulation in 1991, the government of India allowed other foreign industries to establish its factories and promote the sales of their automobiles, according to the 'New Industrial Policy'. India then was a strongly growing economy in the world and attracted many foreign investors. With a huge population of middle class people, wanting to grow higher in their status, ownership of a car had become a fashion. in came Hyundai Motor Corp., Ford India, General Motors India, Toyota, Volkswagen, Daewoo and Honda, all big names in the automobile industry. This posed a big threat to the market share that Maruti owned. Due to increased competition, the market share of Maruti declined from 83.1% to 60.8% between the years 1997-98 and 1999-2000.
Hyundai came forth as the biggest competitor to the market owned by Maruti. A number of new customers were buying Hyundai's model Santro, instead of the very popular Maruti 800 and Alto. To cope with the threat and to retain the market share Maruti started a major restructuring exercise in its manufacturing processes. The company focused on increasing its operational efficiency by upgrading manufacturing using new manufacturing techniques, increasing capacity, and using information technology in manufacturing, focus on new product launches at regular intervals and venturing into other related business like car finance, insurance and buying and selling used Maruti cars.
Maruti came up with a three year plan-Challenge 50 in 2003 to achieve international standards in quality, productivity, customer satisfaction and cost reduction. They set a target of improving productivity by 50% and reducing cost per vehicle by 30% by the year 2004-05. They were able to reduce the cost per car and made it more affordable to the customers. It also introduced new models like Ritz, Versa and revamped its old models Zen, Esteem, Gypsy and Grand Vitara. It introduced diesel variants of different models, thereby increasing the fuel efficiency of its models. The most popular models amongst the lot were Maruti 800 and Alto. Both these models became the first choice of customers for their first car. They also kept on reinventing and remodeling the engines of its popular models in addition to continually introducing new models like Swift DZire and A-star. As of July 2009, Maruti offered 13 car models with 58 variants in a price range starting from Rs. 199,408 to 1,797,000.
Its closest competitor in the care market Hyundai offered eight different models in a price range between Rs. 260,300 and Rs. 1,626,864.Introduction of new models and remodeling of engines was not the only strategy that helped Maruti maintain its dominance in the Indian market. Maruti stepped into other related businesses apart from the automobile manufacturing in order to boost its auto sales. In the year 2000, Maruti and Delhi government launched the Institute of Driving Training and Research (IDTR) and in the year 2005 Maruti opened its first driving school, the Maruti Driving School (MDS). Realizing the potential of used car market, it established 'Maruti True Value' in 2001, which basically dealt with purchase and sale of used Maruti cars.
It provided exchange offer for customers, who could exchange their old Maruti with a newer and better model from Maruti True Value scheme. Apart those, Maruti also stepped into financing business for automobiles, in collaboration with State Bank of India, ICICI, HDFC Bank , Kotak Mahindra Bank, Bank of Punjab. It also stepped into car insurance business tying up with Bajaj Allianz General Insurance Company and National Insurance Company Ltd. Hence which enabled them provide car loans, and insurance schemes for it cars by its own sister organizations. In 2009, it launched a site for its True Value customers. The customers could then know the price of their used cars for sale and purchase. Even in the used car segment, it offered financing facility through Maruti Finance. The new concept to exchange the two wheelers with a Maruti was followed by them.
In order to target the village market, it gave out schemes like easy financing in which the farmers could pay for the EMIs only after harvest. In order to improve its customer service, it initiated a plan called "Nonstop Maruti Express Highway". As a part of this plan, Maruti established 250 customer service outlets along 20 highway routes in 2001-02. It also started a customer call center, in order to further improve its access to its customers and to improve the customer service. Within a year of the launch of its Challenge 50 plan, the results were seen in its financial documents. In the year 2003-04, Maruti reported a 25.2% increase in net sales to Rs. 90.81 billion and a profit of 5.42 billion. It remained the major market share holder in the Indian market, occupying 55% of the total market in 2009. Its sales hit the highest in history i.e. 722,144 cars in single year in 2009, and showed its dominance in the market and thus proving that it had all those needed to be a market leader in the passenger car segment.
Discussion: The case is basically about the different strategies taken by Maruti when it realized during the liberalization policy that its market share had gone down or it had started to lose its market share. With the entry of international brands like Hyundai, Ford and General Motors in India, Maruti faced tough competition and in order to maintain its position in the Indian market it followed a number of strategies. The strategies proved to be a good take as the results when seen and evaluated were the best any company could have. Their main aim was to make Maruti car people's first car.
They had a car for the farmers, rich ones, teachers, army and paramilitary or you can say for every segment. They had positioned them in every segment of the market which was not possible for other companies. This helped to become a market leader. It used blue ocean strategy whereby it went into virgin market. There they had no competitors and enjoyed the entire market share. Maruti went for a long term vision of expanding business instead of just selling cars. Maruti today boasts of being the larget seller of passenger car and this was simply because of the strong and efficient strategies that they had followed for the purpose. Maruti today has around 55 percent of the market share and this is simply because they responded well in time to the demand of the market and realized the threat at the very correct time.
Related Topics