Marks & Spencer Failure in Internationalisation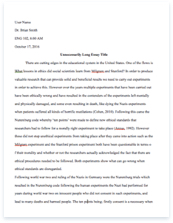 The whole doc is available only for registered users
Pages: 7
Word count: 1606
Category: Failure
A limited time offer! Get a custom sample essay written according to your requirements urgent 3h delivery guaranteed
Order Now
Marks & Spencer ( M&S), popularly known as Marks & Sparks , one of the leading retailers in UK began internationalizing in early 70s with formal store based operations in Canada and so on and so forth. However , On 29 March 2001, Marks and Spencer (M&S) announced that it was to sell its Brooks Brothers clothing chain (USA and Japan) and Kings supermarkets (USA) businesses, and turn its company-owned stores in Hong Kong into a franchise. In addition, it was going to close most of its company-owned continental European stores, viewing them as 'distractions' in its quest to restore its fortunes . A wave of protests across continental Europe about the closures and job losses was the result.  CURRENT SCENARIO
M&S decided to shut down or sell any assets which get in their way of the UK recovery.The adopted a strategy of total focus on UK retail,improving returns to the shareholders and increasing the leverage and earning potential of the business.However, around a decade after their exits and European sell off , M&S have started intenationalising again with opening up of stores in China,India,Dubai and also planning to buy back the European stores.
PROBLEM STATEMENT / AREA OF OPPORTUNITY DEFINED
To find the reasons why M&S failed initially in its internationalization process and how it can succeed in spreading the brand overseas now. Basically performing a GAP analysis , PESTEL analysis combined with the reasons for failure to recommend the implementation strategy for M&S to go international.
GAP ANALYSIS
STRATEGIC OBJECTIVE| CURRENT SCENARIO| ACTION PLAN|
To transform M&S from being a traditional british retailer to a modern international & multi channel retailer| Appointed Marc Boland as the new CEO & devised a strategy to target Asian,Russian& Gulf markets| Devise a more committed & standard implementation strategy by proper research .| To re-enter the European markets| Trying to buy back the old stores sold during the hasty exit strategy| Make a comeback by changing their strategy & keeping local taste & trends intact| To target India as a major market| Joint venture with Reliance Retail ltd to set up stores| Using latest FDI act to its advantage & also extending its existing franchisee operations even further| Keen to build its presence in powerhouse China`| Opening up a store in shanghai in addition to 10 stores in HongKong| Following the successful models of Zara & careful selection of products & advertisement to improve brand image| To be technologically competitive and sustainable| Following trends of the brands like IKEA and going for market specific websites & instore technology | Diversifying the existing product line, enjoying the first mover advantage by using different market specific schemes|
PESTEL ANALYSIS OF M&S
Here is an analysis of the external factors that affect M&S's performance POLITICAL: Governmental policies revised to safeguard the primary business streets of the cities have made the out of town developments extremely difficult., also its extremely expensive for retail centres to be in the centre of large towns and cities. Also UK not having the Euro is a liability in European markets as they are being sold at UK price.International markets providing more assistance & friendly norms are more attractive than ever. ECONOMIC: The UK currency being stronger to other currencies works against M&S, also currency fluctuations may result in unpredictable buyer and supplier behavior.The youth between 18-35 spend their disposable income on clothing and opportunity lies there. SOCIOLOGICAL:M&S have always failed to keep up with changing market trends, buying behavior ,attitudes,products & continuing with obsolete products &ways of doing business leaving them behind of their competitors.
TECHNOLOGICAL: Internet shopping & successful online initiatives like the launch of its chinese version of e-commerce & buying a retail space in Tmail.com has opened up opportunities internationally.M&S also integrated supply chain using technology & started 10 international online shopping websites to gain competitive advantage over other retailers. Evironmental:Restrictionss on construction of M&S sites on green field & brown field sites which make it difficult for M&S to be in the city with the competitors.Carbon neutral & zero filling are some of the major initiatives helping in sustenance. Legal:Various trading laws like longer shopping hours on a Thursday helped M&S but other restrictions imposed over out of town construction of sites making it difficult to compete .Also advent of technology & regulations which help internationalization process in certain markets .
RECOMMENDATIONS ABOUT THE IMPLEMENTATION STRATEGY
Designing the implementation strategy should be based on the past failures of M&S and other major retailers while going internationational. And to use those past experiences into moulding a BPR( Business Process Reengineering) for their own business . * Reasons for failure
The reasons for M&S failing previously and adopting exit strategy comes down to the failure of developing a proper strategy. The Canadian operations never found never made money as no research was done and the reasons to expand there were never a part of strategy but just based on family ties. The American operations made money but suffered from inconsistent branding.The European operations lost money or were marginally profitable.The Hong Kong operation was not as profitable as expected, and was badly hit by the Asian Flu recession in the 1990's.All the international operations suffered from quirks in M&S's UK operations that were translated internationally, like no changing rooms and no credit card acceptance. Although M&S put their downsizing internationalization strategy to lack of domestic focus but it was quite evident that the top management never really paid any attention to the international market.
M&S should make sure they become steady in their local market and have a good cash flow coming through before focusing going international.This ensures commitment of the entire management towards international expansion because this lack of commitment by the management led to M&S's failure. The reasons why the brand is doing well in the local markets may not be the reason that it might do well in the foreign markets. Entry in the markets should be done by carefully performing market research , leading to proper branding,pricing,marketing of the brand. M&S looked for international expansion merely following demand side opportunity and overlooking the supply side opportunities . A strategic phased rollout plan is to be followed
* Selection of the target markets through proper market research To look for markets outside UK as the potential economic slowdown in UK is going to affect the customer spending pattern,it is better to target markets which have better potential like Asia (India & China precisely), Latin America(Brazil),Europe(Turkey).Also the favourable trade regulations in these countries have only made it the target market and few of them rightly highlighted by current CEO Marc Bolland.
Also investing in commercial websites before going for a proper physical presence would help the company get an insight into the customers expectations, buying patterns, trends and also create brand awareness( which M&S failed doing so earlier). * Adopting suitable supply chain and strengthening the business by local talent There are variations in buying behavior , attitudes & requirements even in same language speaking countries.So being flexible with its supply chain right from having complete control over design,sourcing, production to having minimum control or using third party(local expertise) , according to the requirement of that particular market.Also hiring local talent who have the basic idea about the customers buying behavior,local trends and hence can cater to local needs.
* Using local partnerships to develop proper franchise model Just investing is not enough and there are major concerns like cultural barriers which a local partner can help in dealing with through proper contacts.However, franchise model does have its flaws of low returns & less control but with M&S to establish itself first it has to go ahead with the franchise model as it would also help it get through the regulatory issues.
* Benchmarking ,i.e, following successful such expansions and learning from the failures M&S should learn from the successful retailers like IKEA, Inditex,Amazon etc about the key value levers that helped these retailers to be successful globally and adopting the suitable ones.Along with that M&S should also learn from its failures as pointed out earlier and make sure they don't repeat the same mistakes again.
* Patience is a virtue
Interntional expansion shouldn't be looked upon as a way to earn quick money or expect mega cash flow, but a patient approach should be adopted unlike the last time where the moment domestic market got hit , an exit strategy was adopted .As building a brand and getting a foothold in the foreign market needs time and it's a gradual process.So a patient and committed approach should be adopted by everyone associated with M&S.
* Coherent branding but flexible marketing mix
A clear and consistent branding of M&S along with changing the 4Ps according to the market requirements would give M&S that cutting edge and recognition it needs to establish itself as a global retailer.
* Implementation and Sustenance
Finally, implementation of the strategy is the most difficult & critical phase .Thus,going ahead with the phased roll out plan starting with the Asian markets namely India & China.Paying close attention to change management plan,grass root level roll out plan.The positioning and segmentation should change from market to market as it would keep them alive in the competition.And going for spot audits to check & measure performance, continuous process improvement to keep on reinventing & improving products,solutions etc to sustain in this changing business environment.The planA adopted by M&S has been a successful initiative and proved a major milestone in its quest for sustenance.
Related Topics