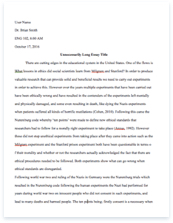 The whole doc is available only for registered users
A limited time offer! Get a custom sample essay written according to your requirements urgent 3h delivery guaranteed
Order Now
1. Introduction:
Origin of report:
This report is a part of MKT-421 course which has been assigned to judge our learning in the classroom. We were assigned to know marketing strategies of Mercedes Benz Bangladesh in light of consumer behavior. We hope that we have successfully accomplished that task Origin of Mercedes Benz:
Mercedes-Benz is a well known brand of luxury cars. These are German made cars with classy European styling. Also it ranks as the world as second most famous brand (after Coca Cola). Daimler-Motoren-Gesellschaft (DMG) delivered its first Mercedes on 22 December 1900. After that the company started a dynamic development culminating in the inception of the global company DaimlerChrysler AG in the late 20th century. Today Mercedes-Benz is the most successful premium brand. Its technical perfection, quality standards, innovative impact and numerous car legends such as the 300 SL Gullwing are unique. The Founders
Gottlieb Daimler and Carl-Benz are the founders of the famous luxury cars -Mercedes-Benz. His first four-wheeler, the Victoria, was built in 1893. The first production car was the 1894 Benz Velo which participated in the first recorded car race, the Paris-Rouen race. In 1895, Benz built his first truck. In 1990, Daimler had produced a special car for Emil Jellinek. Jellinek named the car after his ten-year-old daughter Mercedes. The new Mercedes was lighter and smaller with 35 hp and a top speed of 55 mph.
2. Objective of the study:
2.1: Primary Objective:
Primary objective is to know the marketing strategies of Mercedes Benz cars in Bangladesh and do a consumer behavior analysis. 2. Secondary Objective:
There secondary objective of the term paper. This includes:-
1. To know of Mercedes Benz activities in depth
2. To relate it with our classroom learning and theories
3. Methodology:
We went to the Mercedes Benz show room and had an interview with the Assistant General Manager of Passenger Vehicles sales Mr. Redwan ul Zia Mr. Redwan ul Zia
Assistant General Manager
Passenger Vehicles sales
He was the primary source of our information. We also took abundant help of our main text book on Consumer Behavior, websites on Mercedes Benz Cars.
4. Company Background:
The Mercedes-Benz Background|
Mercedes-Benz cars and SUVs set the standard for luxury, sophistication and technology wrapped in classy but reserved Teutonic styling. This iconic German automaker was founded in 1886 when Karl Benz was granted a patent for the world's first motorcar. In 1901 Daimler acquired the rights to the name Mercedes. Daimler and Benz then merged in 1926, and the resulting company has been building luxury and high-performance automobiles ever since. In 1998 Daimler-Benz AG merged with Chrysler Corp to form DaimlerChrysler. When that didn't work out, the German parent sold off Chrysler in 2007 and became Daimler AG. Mercedes-Benz has introduced many technological and safety innovations that later became common in other vehicles. Mercedes-Benz is one of the most well-known and established automotive brands in the world, and is also the world's oldest automotive brand still in existence today.| In Bangladesh Mercedes Benz sole distributor is Rancon Motor Limited. They had a land in Tejgaon so they open their showrooms in Tejgaon
5. Analysis:
5.1: Marketing Mix:
5.1.1: PRODUCT:
Product classification:
Products have two broad classes based on the type of consumers. Under consumer product Car is a shopping product. For buying a car consumers use selection and purchase process and compare on quality, suitability, price and style. Mercedes-Benz has many classes under their product category. Mercedes-Benz carries a full range of passenger, light commercial and heavy commercial equipment. Vehicles are manufactured in multiple countries worldwide. Models * A-Class—Hatchback
* B-Class—Multi-Activity
* C-Class—Saloon, Estate & Coupé
* CL-Class—Luxury Coupé
* CLS-Class—4 Door Coupé
* CLS-Class—4 Door Shooting Break
* E-Class—Saloon, Estate, Coupé & Cabriolet
* G-Class—Sports Utility Vehicle (SUV)
* GL-Class—Sports Utility Vehicle (SUV)
* GLK-Class – Sports Utility Vehicle (SUV)
* M-Class—Sports Utility Vehicle (SUV)
* R-Class—Luxury Tourer Vehicle (LTV)
* S-Class—Luxury Sedan
* SL-Class—Roadster
* SLK-Class—Roadster
* SLS AMG—Coupé and Roadster
* Viano—Multi Purpose Vehicle (MPV)
In Dhaka's showroom only C-Class and E-class are available. If consumers give order they bring any class according to their order. Mercedes-Benz is exceptional for customers because of innovation, performance, design, safety and environment. Mercedes-Benz has a history of making history. Since the first car, Mercedes-Benz has set the pace for what all cars might someday become. With an ongoing stream of firsts in safety, performance and driving enjoyment, it's an ever more exciting roadmap to the future The Mercedes 170 features the first-ever fully independent suspension, which allows each wheel to respond individually. Along with a new hydraulic braking system, the 170 sets new performance and safety benchmarks that remain the gold standard today. Together with some of the world's best automotive engineers, their team of industrial, textile, graphic and interface designers devote themselves to the craft of automobile making. And what they produce are vehicles that not only look, but feel and sound like nothing else on the road.
Mercedes-Benz is a multinational division of the German manufacturer Daimler AG, and the brand is used for luxury automobiles, buses, coaches, and trucks. Level of product: Product has 3 levels.
1. Core product
2. Actual product
3. Augmented product
At first, core value is what is the buyer really buying? When a consumer buys a Mercedes-Benz, its core value is transportation. After that, actual product is products features, design, quality and brand name. Consumer buys a Mercedes-Benz for its high quality, elegant design and brand value to show that I have money. At last, augmented product is the additional benefit that consumer get from the cars. Here, consumer gets warranty as an additional benefit from Mercedes-Benz.
5.1.2: PRICE:
Mercedes-Benz has perfect pricing strategy. Mercedes-Benz use market skimming pricing .Setting a high price for a new product to skim maximum revenues layer by layer from the segments willing to pay the high price; the company makes fewer but more profitable sales. Because there are lots of other luxury car in the market and it's a hard to stay alive in the market so in order to pricing of Mercedes-Benz the marketers need to keep in mind about the competitors Pricing is difficult because the various products have related demand and costs and face different degree of competition. Under product mix pricing strategy Mercedes-Benz follow Product line pricing. Product line pricing is setting the price step between the products, customer evaluation of different features and competitors price. Pricing is tricky and it reflects supply and demand relationship. Price only creates sales revenue and all the other are costs. Mercedes-Benz price range are 85 lacks Tk to 5 crore Tk in Bangladesh. In Bangladesh, customer does not want to buy high priced car because high price will cause high taxation. Now a day's registration cost is increase for car. Figure: 5.1.6.a: Price range of Mercedes Benz cars.
Class| Name| Price range|
B| Sports tourers| 36,84,000|
C| Saloon, Estate, Coupe| 18,96,000-33,97,000|
CL5 | Coupe| 38,84,000-51,70,000|
E- Class| Saloon, Coupe, Estate, Cabriolet| 27,13,000-49,85,000| G-Class| Cross country vehicle| 58,35,000|
GL-Class| Off-Roaders| 33,54,000-46,47,000|
SLK-Class| Roadsters| 23,15,000-36,77,000|
5.1.3: PLACE:
Although information varies widely from product to product, roughly a fifth of the cost of a product goes on getting it to the customer. 'Place' is concerned with various methods of transporting and storing goods, and then making them available for the customer. Getting the right product to the right place at the right time involves the distribution system. The choice of distribution method will depend on a variety of circumstances.
Company must also determine the number of channel. Mercedes-Benz use exclusive distribution giving a limited number of dealers the exclusive right to distribute the company products in their territories. Occupy limiting distribution to a single outlet. The product is usually highly priced, and requires the mediator to place much detail in its sell.
Showroom: Mercedes-Benz has only one showroom in Dhaka for Bangladesh. They do not have any other showroom in Bangladesh.
5.1.4: Promotion:
Marketing Communication is blend with Advertising ,Sales force, Public relation, Direct marketing, Brand promotion, Sales force, Public relation, Direct marketing, Brand promotion. Company use promotional tools to persuasively communicate customer value and build customer relationship. Advertising any paid form of non personal presentation and promotion of ideas, goods or services by an identified sponsor. Mercedes-Benz Cars Bangladesh sometimes provides advertising in newspaper. Mercedes-Benz have facebook fan page to promote their product. They use personal selling strategy as promotional method. Mercedes-Benz use personal presentation by the firm's sales force for the purpose of making sales and building customer relationship. When customer is informing them to provide car at home for assessment, they send any sales person with car to customer house to endorse regarding the car. In addition, they try to find out their prospective customer through mail. They construct personal contact with potential customers.
5.1.5: Publicity:
Rancon Motors Limited is the authorized Distributor for Mercedes-Benz in Bangladesh since 2002 and understands the special requirements for operating in the Bangladesh. Customers are guaranteed not just-premium-quality products, but also top-notch after sales services. These range from sales services to maintenance and repair services using Mercedes-Benz genuine parts. According to our concern Mercedes-Benz doesn't go for mass marketing. They are concentrating on niche-marketing. They do not go for TV commercials or billboard advertising. They maintain one to one marketing. They also excel in offering amazing and informative customer service, letting the customer know that they are very important to the company's progress. In addition, they have added more approach to their communications and technological advancement. Mercedes-Benz Company has to take care of consumer's choice to maintain its position in the market and also for further growth in the car industry. The company is adapting new technologies and techniques to make its cars more famous among the customers. They mainly focus on after sales service rather than before sales promotion so that buyer can repeat purchase.
5.1.6: Target market:
There are some specific categories Mercedes-Benz has, like: Mercedes-Benz C class, R class, S class, SLK Mercedes just to name a few. Their target market is based on pricing, status or class and some car models depend on age. Currently, only luxury car sold in Bangladesh is Mercedes-Benz and they have been in this market for the past 10 years. There are 1000 new buyers for luxury cars in Bangladesh each year. The company should take steps to know the exact consumer demand and needs so that it can provide them a suitable car. Mercedes Benz normally charges higher than its competitors. However they are introducing low priced luxury cars in the market.
5.1.7: Packaging:
In terms of car industry packaging is less important than other factors. When we talked to them about packaging they said that there are fewer portions of packaging factors of which they are concern, like: Firstly, if customer wishes, they send the car to their suitable place, wherever they want. For that they don't charge any extra money. This facility is available just for Dhaka Secondly, they put the car accessories like seat cover, pillow according to customer's choice in the car. For this they charge extra money. They charge extra money because they accessories are expensive and imported from outside.
5.1.8.: Public relation:
Mercedes-Benz maintains public relation very delicately, as they focus on buyers repeat purchase, that's why they are focused on after sales service. They do certain things for maintaining public relation like, they send cakes and gifts to their honorable customers on their or marriage birthday anniversaries. They also organize brand fest where they invite their customers and also their friends. This step covers two things simultaneously one is public relation and another is publicity or promotion. There is a visiting card drop box in Mercedes-Benz's showroom where they request the customers to drop their visiting card on that box so that they can inform them about the latest models of their cars. In addition recently there was an event organized by Rancon motors (the dealer of Mercedes-Benz in Bangladesh) in Radisson blue water garden hotel Dhaka, where The Ambassador Dr. Albrecht Conze Inaugurated the event and expressed his high hope for a promising mutual beneficial relationship among the both countries German and Bangladesh. That's how they maintain public relation.
5.1.9: Politics:
Though there are some competitors of Mercedes-Benz in Bangladesh like BMW, Toyota, and Nissan. But as Mercedes-Benz segmented their target market by defining class or status and age so they have created a new market which also indicates that they are following blue ocean strategy to win the market. They are producing sporty cars only focusing on young generation.
5.2. External influence on consumer:
5.2.1. Culture:
The broadest and deepest influence on consumer behavior is cultural factors. It is the most fundamental determinant of people's wants and behavior. Value is an important determining factor of culture. For purchasing Mercedes Benz car environment-oriented values and self oriented values is more common than others. Etiquette is more important in Mercedes Benz showroom as their major clients are the upper class people. They maintain good relationship with their clients. It can be done through "Brand Fest" and providing 24 months guarantee. Demographics are an important determining factor for purchasing Mercedes car because not all the income level people or age would able to buy Mercedes car. Particularly the higher income level people are able to afford Mercedes.
5.2.2. Group influence:
A number of groups influence buyer's behavior for the buying of Mercedes Benz car. As the Mercedes Benz car is a luxurious product that portrays highly visible brand names, so it reflects a high level of personal influence, predominantly in the forms of reference groups and normative influence. Consumers, particularly those who are high self-monitors, rely heavily upon reference groups when they believe that the purchase they intend to make will infer a certain image about themselves, or that it may lead to a desired level of social acceptance among them. Aspiration groups act as guidance for many consumers which set norms, values and behaviors that the consumer desires to associate with. The owner of Mercedes Benz car can be defined such an aspiration group. In the Mercedes Benz car there exists a brand community which is a non geographically bound community, based on a structured set of social relationships among owners of a brand and the psychological relationship they have with the brand itself, the product in use, and the firm.
For establishing relationship with each other Mercedes Benz company arrange "Brand Fest" and here they not only invites their clients but also invites the friends of their clients. They actually do this to make people aware about their product and to increase the sales volume. There are online communities of Mercedes Benz in Face book which help them to maintain their social network. Mercedes Benz sometimes follow personal sales strategy where their customer representative find valuable customers and let them know about the new product and try to convince them to purchase. As their innovation needs minor change, so their diffusion of innovation is Dynamically Continuous innovation.
5.2.3. Family influence:
Family influence has a big impact on the buying of Mercedes Benz car. Most of the time, it is seen that traditional family makes the purchase of Mercedes cars rather than the blended family. From the household life cycle, it is observed that different ages people can be the customer of Mercedes car, but when a family come in Mercedes showroom to make purchase their young son influence them a lot to buy the car. About their 95% purchase which is made by different company and 5% by family. When any company wants to purchase, they choose the car according to their driver's choice.
Figure5.2.3.a: The Decision-Making process for Mercedes Benz car
Users (son or family members)
Communications targeted at parents
Communications targeted at young son( taste, image)
Influencer(son)
Purchasers (parents)
Decision makers(parents, son)
Initiators (parents, son)
Information gatherers
From the above figure we can get the idea about household decision making process. Here actually young son of the family take the role of influencer, parents and sons take the role of initiators and decision making, and information gatherers can be parents and son. The purchaser is the parents and the users can be son or family members both.
5.2.4. Role influence:
Role and status define a person's position in each group. Roles – activities that a person is expected to perform. Each role carries a status. Some products are considered to be status symbols, like Mercedes Benz. Most of the time, it is common that people buy Mercedes car to show their status and prestigious position in the society. Here role influence them a lot to buy Mercedes. 5.3: Internal Influence:
5.3.1: Learning:
Mercedes Benz retailer also learns about consumer. To learn about consumers they divide consumer in two prospects: i) Hot prospects: In hot prospects there are consumers who have cash money, which are confident, know what Mercedes Benz they will buy. This type of consumers is more profitable. ii) Cold Prospects: In cold prospects there are consumers who are confused about what Mercedes Benz. This type of consumers is less profitable. Learning about consumers is important because the retailers have to find out consumers are in which prospect. This information helps them to target particular consumer.
Mercedes Benz find their consumers by themselves. In Bangladesh who is buyer of Mercedes Benz and who has interest in cars know about the Mercedes Benz. These people want to learn about Mercedes Benz. People in Bangladesh know about Mercedes Benz know through their friends, male family members, brand fest, facebook page of Mercedes Benz. Moreover Mercedes Benz retailer Rancon Motors search buyers through this many prospective buyer know about Mercedes Benz. Test Driving also associated with learning. Through Test driving consumer learn about the Mercedes Benz's cars it helps to buy cars. It's associated with operant conditioning. However they only offer Mercedes Benz test driving for E-class and C-class. For other class they don't offer test driving. Moreover, the people who are going to buy Mercedes-Benz on credit for them also they test driving.
5.3.2: Memory:
Learning also plays an important factor in memory. The people learn about Mercedes Benz through newspaper, expensive brand fest, facebook page, sms, e-mail. This learning plays an important role in consumer mind whenever he thinks to buy a premium car he think of Mercedes Benz. The input the employees of Mercedes Benz it result into memory in consumers mind. In Bangladesh, Mercedes Benz in the mind of consumer is imaged as a" Premium Luxury and Stylish car" so consumers of only "Premium Luxury and Stylish car" car buy Mercedes Benz. As market is small to reach to target consumer memory retailer has to pay a lot of money.
5.3.3: Product Positioning:
Owner of Mercedes Benz want to present Mercedes Benz car as a premium car. So they charge high cost than their competitors. Same things happen also in Bangladesh. So even for Bangladesh's prime minister office Mercedes Benz sell their car. In Bangladesh Mercedes Benz wanted to establish them as a premium, luxurious and stylish car which they have successfully done that. Though in outside Mercedes Benz have also brand image of a sports car too but in Bangladesh they want to have that image. This is because Bangladesh roads are unfavorable for Mercedes Benz. So in Bangladesh it is just consider as a luxurious, stylish premium car.
5.3.4: Motivation:
Motivation for buying a car is definitely transportation but for buying Mercedes Benz motivation is not just transportation. Transportation can be fulfilled by any car. For buying a Mercedes Benz is to feel special. In Bangladesh if 10 Mercedes Benz cars are sold among them 7car is for Corporate Houses. Corporate Houses buy cars for their CEO. To assure highest level of luxury and comfort of the CEO Corporate Houses buy Mercedes Benz car. Several motives work for individual purchase of a Mercedes Benz car. When individuals are asked why do they buy Mercedes Benz? The answer is family usage or for going to office or for doing parties and for friends and for girlfriends There are some motives which buyers don't disclose but those motives are important to them. As Mercedes Benz is premium car many consumers buy for show-off or to maintain status in a society. Another reasons is to feel special than others.
5.3.4. a: Motives of buying a car:
Admitted motives Consumption behavior Secret motives Purchase of a Mercedes Benz
For show-off
For family usage
To feel special
For going to office
To maintain status
For parties
For friends or for girlfreinds
5.3.5: Personality:
Mercedes Benz retailer also has to know about consumer behavior in order to sell their cars. There is one common personality trait which is seen in all Mercedes Benz consumers that excitement. Car is also associated with excitement. Moreover when the car is Mercedes Benz it creates more excitement. Another common personality trait is bargaining power. About 95-96% customer bargain which shows the scenario that customers are highly involved in bargaining. This is result into honor. They honor 3-5 lacs. Another personality traits is that customer are understandable. Customers are highly involved in bargaining still they are understandable. In individual purchase of Mercedes Benz individuals who are involved to them logic isn't important. If logic was important to them just for transportation why would they spend 85 lacs or more than 85 lacs. On the other side, emotions play a minor role to the individual purchase of Mercedes Benz.
5.3.6 Emotion:
Emotion is an uncontrollable feeling that affects behavior. Everyone in the world has experience of emotion while consume any product or service. Emotion is a part of living a life. Emotional experience has various elements. For example-each of the consumers of Mercedes Benz is customized buyer. From color choice of the car to nicest leather, effective sound system, machine parts everywhere there is customization. In most of the cases the consumers of Mercedes Benz are excited rather thinking of logical part of buying a car. It is obvious that when people get excited to get his desired thing the physical change happens like increase of perspiration. The consumption behavior of the consumers is very determined and most of the cases the consumers are very much aggressive and it always works in their mind that 'I am so mad that I could not think straight'.
Most of the consumers are uniquely selective and they first priories Mercedes to have a huge collection which also leads to happiness and status quo. The motto of Mercedes Benz is 'the best or nothing'. Rancon Motors the only dealer of Mercedes Benz in Bangladesh is quite aware to serve the best service to their existing and new consumers. They give the best effort to satisfy the consumers so that they get pleasure and be loyal to them. This effort obviously returns the activation, faith, interest, gratitude, involvement and affection to the dealer of Mercedes Benz from the satisfied consumers. Mercedes Benz always believes in "an even safer and more comfortable experience". The gratified consumers also influence other around them to search new innovation and consume Mercedes Benz. Emotion Arousal as product benefit:
Emotions can be characterized by positive and negative evaluations, though in the case of Mercedes Benz positive evaluation could be emphasized. Consumers of Mercedes Benz seek their product as primary product with benefit. In perspective of Bangladesh Mercedes is basically a show car. Mostly the benefits are excitement, feeling special and pampered. The consumers express themselves as special one in the community using premium car like Mercedes and they are very determined what they want to fulfill their desire. When a consumer is pleased with one then they again come to consume another one. According to assistant general manager of Rancon Motors there are some buyers who consume 5/6 cars for their other family members when they first consumed and feel great using it.
Emotion in advertising:
Advertising is the most effective method to grab the attention of the consumers if it can be tactically presented. Many firms and corporations are doing advertising in innovative ways. Mercedes Benz is not exceptional from them. Every advertisement guideline comes from the principle office of Mercedes Benz. The expertise of the principle office determines which advertisement would be presented when and where. Rancon Motors get the same guideline to present their advertisement from the principle office. Mercedes Benz uses every best emotion in their advertisement. The emotional message of Mercedes Benz attract the attention of the consumer so easily rather than neutral messages. Emotional advertisement has made the best outcome and increased in sales of Mercedes. For example- the advertisement for C- class car the message to the consumer was "If the price stops your heart, driving one will get it going again". For SLS AMG the message was, "Made to fly". Mercedes Benz believes that the renovation of car they have brought to new generation, "if it was not for Mercedes Benz, little boys everywhere would play with dolls".
CLA model represents the message "One temptation no Saint can resist". These types of emotional messages trigger positive evaluation to enhance liking of ad itself and became more popular than any other neutral ad of other car companies. The popularity of the ads of Mercedes Benz raises the love and passion of the people and consumers. The presence of stars in the ads of Mercedes Benz is very much interesting to the people. The ad of left right brain of Mercedes Benz demonstrates the creativity and innovation measurement that focus nature of human being. That concept not only hit in the mind of the actual consumers but also general mass. A comment of a teacher of a school about this ad was, "I teach my students that using both sides of the brain will help them learn concepts better and they will remember it longer. So we use strategies to do this. I absolutely LOVE this picture of the brain and the tagline". Mercedes Benz is now emphasizing on the young generation that would cost lower than the other models and developing their ads to the mindset of those young consumers. Mercedes Benz assumes that "Young user means a fast-changing cycle of cars, or newer ways of acquiring them".
6. Summary of Findings:
The duty tax for imported cars is higher than any other imported products in Bangladesh. It is quite expensive for the middle class people to consume a Mercedes Benz. In foreign countries, office going people can easily afford Mercedes Benz which is impossible for the consumers of Bangladesh with providing 200% to300% tax rate. Another problem is that the people who can afford Mercedes Benz, do not visit to the showroom or search to Mercedes Benz. They think that the cars are so expensive and these cars are only for the people who want to maintain high status. Those consumers feel shy and uncomfortable to visit to the showroom of Mercedes though the price is reasonable for them if they search information constantly. The price of Mercedes Benz in Bangladesh is not fixed which is not applicable to other countries. It happened here because the market is very small and the consumers are not increasing at a high rate. Consumers can bargain for their desired car. However, Mercedes in Bangladesh in trying to find new customers with middle income. Mercedes is now planning to bring hybrid cars in Bangladesh. This hybrid car would be environment friendly.
The cars they provide now is Octane driven that excrete carbon-die-oxide. The use of hybrid car would be good for the environment and they would feel morally responsible for conveying this car. Recently they have bought a car that has "Blue Efficiency". It would automatically switch off the engine when there would be traffic and it would save the fuel of the car. The media participation where Rancon Motors provide ads is not effective much. The ads are not visible enough to the consumers and others. Moreover, ads are not available to the daily magazines and billboards by which consumers can know about the products, features and price. There is very little participation of female consumer of Mercedes Benz. The male consumers are very active in consumption. Mercedes Benz can consider about the fact of female consumers and develop their concept of cars. 7. Recommendation:
The main difficulty of consumption of Mercedes Benz is high tax. There are many consumers who actually want to consume Mercedes but for 200% or 300% tax is a huge burden for them. The government of Bangladesh may consider the tax rate for imported car and reduce so that middle income people easily consume these cars. Back locking from port to accomplish in the showroom consists more time to reach to consumer's hand. After releasing containers from the ship it takes time to load containers in mail train to reach in Kamlapur Railway Station. Government needs to take initiative steps so that imported products easily reach to the consumer without any complexity. Mercedes Benz can open their showroom in Chittagong as there are many customers who can consume their cars. It would be cost effective for the dealer. Moreover consumers over there can have the option to choose cars on their own not to see only brochures. Mercedes Benz should give more advertisement in newspaper, billboard to be visible to their target customers. It will also help them in to stay in consumer's memory and consumer will consider Mercedes Benz car while buying a premium car.
8. Conclusion
To conclude we can say that as Mercedes Benz is a famous brand of luxury cars but it need to know the exact consumer needs and demand so that it can provide them a suitable car. The reason behind this is that car indutry is growing very fast worldwide and the rapid change in trends and customer preference for comfortable, reliable, highly efficient and economical cars.
Related Topics