Marketing and Tupperware Brands Corporation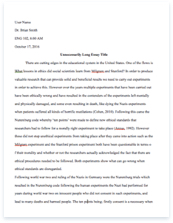 The whole doc is available only for registered users
A limited time offer! Get a custom sample essay written according to your requirements urgent 3h delivery guaranteed
Order Now
1. Introduction
1.1 History of Tupperware
Tupperware Brands Corporation is headquartered in Orlando, Florida and started manages in 1946. It is continues to inspire people and win their life-long loyalty. Tupperware Brands Corporation which also called Tupperware parties has brought order to the modern home and kitchen by introducing a delightful range of storage systems and tackles. 1.2 Background
Tupperware Brands Corporation was found by Mr. Earl Silas Tupper who is an American. He developed plastic container used in household to contain food and keep it tight. Tupperware is included preparation, storage, containment and serving products for the kitchen and home. Tupperware Brands Corporation has expanded to almost 100 countries around the world under its ten brands Tupperware, Avroy Shlain, BeautiControl, Fuller Cosmetics, Nature care, Nutrimetics, Nuvo, Swissgarde, Tupperchef and Tupperclean. Tupperware Brands Corporation has more than 70 subsidiaries in the global, 15 sub factories, and more than 8000 products. Tupperware Brands Corporation is the biggest manufacturer of Home Furnishing in the world and a multi-brand, multi-category, direct sales company. It is top 500 companies in the world. The main product of Tupperware is plastic container. Tupperware offers the highest quality products with the best design features. Whether it is getting a good, hot meal in the table at the end of a busy day, bringing a nutritious lunch to work, or taking time to learn a new baking secret with children — Everything can be done by Tupperware.
2.Content
2.1 Product Strategy
Tupperware has been created products that make people's live simple. It offers durable, unbreakable, odorless, nontoxic and safe products in areas of food storage, serving items, microwave cooking, re-heating, and many of other convenient kitchen's tools and premium quality consumables. Tupperware's product is also helping people in save our environment. Tupperware's product is very useful for people to store, freeze, reheat and microwave. Tupperware have come out with many products but the most popular product in Malaysia is those for water storage. Workers are carrying a tumbler to workplace every day. Some of the tumbler with sling bag is very convenient to them. In addition, another type of Tupperware's product is the jug, which is very popular to housewife. They used it to store boiled water for saving time to boil water again. Besides, another hot seller named "Freeze Mates" from Modular Mate Range, which can cope in high temperature to store food in the fringe against food becoming bad. Tupperware's company has an idea to change the old-stylish of Tupperware's product to a new look. They process in alternative ways and produce stylish product which is different in color and size. It is also won in worldwide awarded such as Industrial Design Excellence, Red-dot Awarded, and IF Seal Awarded.
The most popular of that is variety of children's dish sets. A special children's line with colorful and fun design is very loving to children. Besides that, Tupperware's product is also playing in space saving option. It is included some of the different size of boxes that allows one to store all of the pieces of cupboard place. Tupperware offer a full time warranty for all the Tupperware's product to all the consumers. The company provides a replacement service for those products against cracking, breaking, peeling and chipping. Consumers can visit any Tupperware business center for a free replacement. By under Tupperware trademarks, consumers enable buy with confident. Since Tupperware's product is an eco-friendly product so it can be used repeatedly. That will help people to protect environment and reduce wastes such as disposable bottles, containers, and plastic bags. Tupperware's product is a "food-grade safe" product that is passed in severe test. It is made by high quality material and to assured that will not release harmful chemical into the food. Besides, the colorants used to manufacture the colorful products are process in severe alternative and all registered on safe list. So, consumers can pay 100% of safety to take a meal with Tupperware's product. 2.2 Distribution Strategy
Distribution is a movement of goods and services function producers to consumers. Decisions of distribution channel focus on making the product available in adequate quantities at places where customers are normally expected the shop can satisfy their needs, this way can make consumer convenience. Depending on the nature of the product, Tupperware decides to put into place an exclusive, selective or intensive network of distribution, while selecting the appropriate dealers or wholesalers. Tupperware company has set the actual retail sales in stores where there are located at town or the place that consist of many people. With this consumers can buy the product easily. For example, consumers can use their lunch time to go to the Tupperware shop to purchase the product that they need, they no need go too far to buy the product. This is important because if the shop near to the workplace, consumers no need to drive to another place and rush their time to go another place to buy the product. This not only can save the time but also can save the environment by reducing the air pollution that provide by the vehicles.
Besides that, Tupperware also provide the Tupperware catalogue online, this can make consumers convenience since the consumers can browse the entire selection at anywhere and anytime. They can search for information about the products more easy by using internet than making direct interaction with a sales representative. Internet is available 24 hours a day, 7 days a week which means that consumers can browse and making order for Tupperware's products by internet shopping at anytime. Furthermore, Tupperware also using direct selling method for consumers to buy Tupperware's products with more detail and with clear information. The salespeople can called as an agent for consumers. Agent can explain the usages and benefits of the products more thoroughly to consumers by giving consumers more confidence with the products. Consumers also can purchase the product through the agent. In addition, the salespeople also sell their products at home parties. This is a suite approach to Tupperware sales because consumers straight getting recommendation from the homemakers who are using the products in reality. The marketing channel and supply chain management of Tupperware as shown below: Producer Retailer Consumer
Producer Agent/Broker Consumer
Producer Retailer (catalogue online) Consumer
2.3 Promotion Strategy
Promotion is communication link between buyers and sellers; the function of informing, convincing, and influencing a customer's purchase decision. Firm focuses on change sell behavior to motivate consumers. Use short-term behavior to stimulus the consumption growth, such as make discount. Promotional strategy is mainly to research how to promote customers to buy goods in order to achieve the strategy to expand sales. The impact of factors includes advertising, personal selling, propagandize, sales promotion and public relations. Tupperware taking hint from the successes of business, thousands of smaller businesses now rely on field selling in customers' homes. Often called network marketing, this type of personal selling relies on lists of family members and friends of the salesperson or "party host". Tupperware adopts the promotion of direct selling. Tupperware party is run by Tupperware consultant for a host who invites friends into their home to see the product line. Tupperware hosts are rewarded with free products.
The main way is to get high customer loyalty and to reach the target customers. Tupperware also use the online marketing to brand and website promotion. It is word-of-mouth spread. They implement consumer membership and publish a magazine Tupperized Life and advertised in magazines such as Elle, Femina and Today's Parent. It publishes the new product, promotion and knowledge about managing home. Tupperware also free gift to customer and prepare sets for every sale campaign. Tupperware has set a goal of eliminating the use of disposable food packaging on college campuses. They launched the BYO (Bring Your Own containers) Environment Project have already reached over 200,000 students through the initiative such as Inti College, University Malaya and so on. Tupperware has been a supporter of Boys & Girls Clubs. Tupperware form an alliance with FMCG. It is also Major P&G CROSS Promotional. Tupperware's exercise is "Caravan and Melas" joint promotional plan with Whirlpool and it joint marketing program with Hindustan Lever Limited (HLL). Every 3 months, Tupperware cooperation comes out with new exclusive arrivals with offers for attracting customers and free complimentary gifts.
Advantages of promotion strategy can reach to target market, amplification of business and awareness by joint promotional programs. It also can let Tupperware is placed in the highly competitive direct selling Industry.
2.4 Pricing Strategy
Price is the only one part of the marketing mix that brings revenue, however the other components like creating product, promotion and distribution are consuming costs. Price is a main resource of profit to the sellers but it is a cost of something for consumers. Therefore, pricing is an essential strategic topic since it is associated to product positioning. Tupperware using premium pricing on certain of its product by promote it in a high prices where the Tupperware products are in high quality and unique. Tupperware gain the competitive advantage by created products that satisfied consumers and they willing to purchase it even though it is expensive. For example the TaPau Set cost RM 99, which is a Tupperware's latest innovation "safe and save" product which is a toxin free product for take away purpose and also reduce the plastic waste and garbage to help to save our earth. Besides, Tupperware use promotional pricing approach to promote and sell its product. Promotional pricing approach such that conduct membership promotion, anniversary special promotion, festival promotion, and monthly promotion are held by Tupperware to increase their sells.
For instance, consumers can get a free 300ml Onion Keeper with any purchase of Tupperware Brands products worth RM 250 or more during the Diwali Promotion session. Psychological pricing method is also using by Tupperware. Tupperware use the way by reducing the prices of a particular quantity of its certain products. This will make consumers emotionally to buy the products because they will feel worth to purchase it with a lower price. For example with purchase for four bottles of 500ml Eco Bottle Spring can get a free Eco Bottle Spring. Tupperware also using product bundle pricing approach to move old stock by combine several product to sell out or as a free gift to customers. An example for this approach is during Diwali Promotion, consumer who is purchase for 2 bottles of 1 liter Eco-water Bottle can get free of two 70ml Small Round Container. By operating of pricing strategy, Tupperware able to maximize its sales and on the others hand also fulfilled the consumers' satisfaction.
3. Recommendation
Green practice is now in its initial phase. To develop green practice's potential in an all-round way; plenty of study has to be done. Obviously, Tupperware Brands Corporation should take green practice as a part and parcel of its marketing strategy together with the associated manipulating the traditional marketing mix (price, product, promotion and distribution) with the aims of reducing operating cost, creating values, increasing sales and minimizing environmental impacts through marketing activities. 3.1 Pricing Strategy
In our view, Tupperware Brands Corporation should reduce the operating cost for their friendly-hygiene products. Those friendly-hygiene products are known as Eco by Tupperware™, for instance, Eco Water Filter Pitcher, Microwave Rice Maker, Eco Water Bottles, Eco Water Tumbler Pour Spout Set and et cetera. Taking Eco Water Filter Pitcher as an example, this product is relish greenness and morally pure. The Water Filter Pitcher is sold in price of RM 49.50 which the price is a bit higher to consumers. Even the price is quite expensive, but the real cost of production can be covered as the selection of raw materials mostly can be easily found in the market. Therefore, the products should be selling in a green price so that customers will not feeling them are exploited. At the same time, the price can be affordable for those who are in lower income. Tupperware Brands Corporation also can use e-procurement to provide low price green products and e-recruitment to lower recruitment cost.
Consumers often have a misunderstanding that there is always a problem for a low price product. Consumers think that the more expensive they spend to buy a product, the better quality they gain from the product bought. Yet, inventing byproducts to enhance production processes and abate waste can increase the sales. This is because a byproduct of great, simple living, higher the bargaining power of buyers. Consumers have more choices, and it can definitely satisfy the consumers' needs. A parallel instance, in spite of higher production costs, market share can be increased and profitability can be achieved by inventing byproduct based on consumers' preference through market research. If the Tupperware Brands Corporation decreases the price of products, it will definitely lead to more consumption. Consumers will able to purchase the eco-friendly products as the price is affordable for those who receive lower income whereas the rural consumers who are quite infancy of green products can give all-out support to contribute the environment. Consumers will use less of those plastic products which are not durable meanwhile reduce the amount of disposal as Tupperware produces long lifespan products. 3.2 Product Strategy
Tupperware Brands Corporation has to ensure their products will last for a long lifespan and long duration meanwhile reduce the number of waste disposal in a period of product development process. For this reason, this may reduce the number of waste and minimize the environmental impacts. Tupperware Brands Corporation needs to produce products which are long lasting from design to disposal by eliminating ecological disturbance to ensure continuous evolution. Manufacturing process must be supervised to ascertain least waste is released and least energy is consumed. For example, factory director should supervise the employees to ensure they deal well with those disposal waste produced during manufacture process using drainage system and separate sewer system set up by government. Otherwise, the product produced must have a green name. Tupperware Brands Corporation has to label raw material codes (recycling codes) on their merchandises. Besides that, Tupperware Brands Corporation has to provide more services in warranty aspect. Consumer will only purchase the products when they feel what they have bought is guaranteed.
Consequences, this has virtually increasing the sales. It has to improve the enhancement of guarantee for those products which are not being guaranteed at present. For example Tupperware cooperation should offer guarantee to those impact damage, melting and discoloration products. Tupperware merchandises should be in green environmental-protective by its technical principle, raw material chosen and production quality. Thus, it can create its own value in product value and consumers mind value, either. Tupperware products should be produced with in-process and post-consumer bear in mind. The selection of raw materials should base on human safety, food contact and vacuum pollutant which may affect the environment. Plastic waste produced during the procedure of productions is submitted for recycle used instead of being released into the environment. At the same time, the product is identified to stringent NSF and California standards in order of reducing the use of heavy metals and chlorine. To summarize above, Tupperware Brands Corporation has to incorporate green practices by creating values onto its products and consumers' mind meanwhile minimizing the environmental impacts. 3.3 Promotion (Service) Strategy
In such high competition market, Tupperware Brands Corporation has to improve their services to educate the consumers in how to minimize the environmental impacts. Tupperware Brands Corporation can appeal and elevate consumers to maintain sharp vigilance about green products, at the meanwhile attract new and larger client base by achieving a green honorary and brand stature. If the company can provide products in a green manner and satisfy consumer needs, the business can be very creditable as nowadays people are emphasizing everything in green. For instance, Tupperware can educate their consumers regarding their multilayer container product named TaPau Set which can substitute use of plastic bags and polystyrene products that can bring to a reduction in environment pollutant. Tupperware Brands Corporation also needs to create equilibrium higher sales, and attention for the environment in unison, either.
To educate consumer about the green issues and the personal health risk of not using green products, advertisement must be made effectively to attract bigger market share. For example, the advertisement must send a message about green to everyone to initiate and motivate the action of environmental-friendly. Through this advertisement and sales promotion, the corporation can forge a good reputation to the stakeholders and teach the consumer to differentiate its products. The corporation also can build its store in a green workplace to inspire and encourage green practices. Instead of that, it is important for Tupperware Brands Corporation to honor their promises too. Consumer deserved to purchase a good quality product, purchase good services, the right from not being cheated by seller and the right to choose. Tupperware Brands Corporation can provide a delivery service for those who buy the products at wholesale to increase its sales. In an attempt to become greener, Tupperware Brands Corporation must use only green packaging for its product which can indicate the business is environmental-friendly and it is easier for consumer to recognize their products.
3.4 Distribution Strategy
In case of distribution, Tupperware Brands Corporation has to aim its market into capital city in Malaysia which is Kuala Lumpur, urban areas such as Penang and Johor in order to minimizing environmental impacts. This is because most urban areas have just about completely developed. Those states I have mentioned are having high environmental pollution. High concern has to be carried out to minimize the impacts. Tupperware Brands Corporation needs to use new strategy such as running retro-distribution system in product distribution. In a way of choosing package materials, low-impact materials are always the first choice. The corporation can provide a training course or campaign for their employees to be educated about the awareness of reducing pollution. Furthermore, Tupperware Brands Corporation shall reduce its costs by using sustainable space-saving storage facilities in order to cut off the operating costs.
For instance, Tupperware Brands Corporation has to build up an agreement with its suppliers to share warehouses. The construction materials of the multi-level building or warehouse should be healthy-considered such as using natural light, and heating and cooling equipment. On the other hand, Tupperware Brands Corporation should ensure containers used for transportation are fully capacitated all the time. The transporter has to identify the shortest distance between customers, supplier and warehouse to centralize the distribution such as in-transit packaging. The distance traveled for raw materials and end products must be limited. This is to reduce the number of transport times as it can prevent from trapping in traffic congestions reduce the operating costs and also minimize the environmental impacts.
4. Conclusion
In a nutshell, the well-known plastic manufacturer, Tupperware Brands Corporation is leading the house wares in this wide range of market. They integrate plenty of functions and specifications into their products. Customers can easily purchase their products in everywhere based on the company's strategy. Besides, the company is also using "party host" to promote their products to the consumers. The Tupperware Brands Corporation set a premium price for its products as the quality of the products are high. We suggest the Tupperware Brands Corporation to sell their products in green prices to increase the sales. It also has to improve the enhancement of guarantee for those products which are not being guaranteed yet to lead to higher consumption and reduction of environmental impacts.
In addition, we also suggest the company to reduce the traveled times of transportation in way to reduce operating cost. Lastly, Tupperware should educate their consumers about the uses of their products through a green way. From this project, we have learnt to understand the importance of incorporating green market which we, as a human being, have our own responsibility to preserve our environment from being polluted. For those consumers who do not care of the environmental problems, they are not willing to buy a product in a premium price. So, solutions have to be made to overcome the problems faced. Products' performance need to be enhanced for attracting new and greater market opportunities. We also have learnt to increase the sales and profit through advertisement, campaign and training. Lastly, many studies need to be done in order to bring the green market into development. (3300 words)
5. References
Tupper Brands Corporation (2009 – 2011). Background and history. Retrieved
February 10, 2011, from http://tupperware.com.my/about_us.php
Jueliza. (2010, April). Tupperware products. Retrieved February 10, 2011, from http://mystoretupperware.blogspot.com/2010_04_01 archive.html
Lindsay Grahaem. (2011, February). Tupperware party. Retrieved February 12, 2011, from http://www.helium.com/items/2082758-how-to-host-a-tupperware-party
Tupperware Brands Corporation (2010). Tupperware TaPau Set Product. Retrieved February 12, 2011, from http://www.tupperwarebrands.com.my/BYOisECO/byo-way2go.php
Tupperware Brands Corporation (2009 – 2011). Product lifetime warranty. Retrieved February 10, 2011, from http://tupperware.com.my/quality_lifetime_warranty.php
Tupperware Brands Corporation (2010). Pricing strategy and promotion strategy. Retrieved February 12, 2011, from http://tupperwarelovers.che-cheh.com/category/promotion/
Linaziz (2009, August). Pricing strategy and promotion strategy. Retrieved February 11, 2011, from http://tupperware-malaysia2u.blogspot.com/
Stephanie Margolin (2001, October). Distribution strategy and promotion strategy. Retrieved February 25, 2011, from http://www.brandchannel.com/features_profile.asp?pr_id=37
Tupper Crazy (2010). Pricing strategy and promotion strategy. Retrieved February 12, 2011, from http://tupperwarecrazy.blogspot.com/
Related Topics