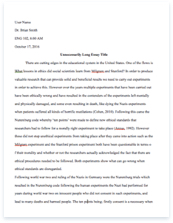 The whole doc is available only for registered users
A limited time offer! Get a custom sample essay written according to your requirements urgent 3h delivery guaranteed
Order Now
I -PRSENTATION OF THE DANONE GROUP
DANONE is a key player in the global food industry. It is the biggest manufacturer of fresh dairy products, the number 2 in producing baby food products as well as the leading producer of bottled water. Some products are known as group leaders on national and international markets such as DANONE leading brand of fresh dairy products, Evian first worldwide brand of bottle water. The domination of the group in the food industry is well proven, fresh dairy products, bottled water, medical and child nutrition, enabled him to be famous in Republic of Benin(west Africa).the market of food in Benin is very competitive . By innovating and developing its products, DANONE has won customers who are becoming increasingly demanding. On the other hand the globalization of the 80 marked the success of the company in Europe and Africa. The UK market is a remarkable example in terms of dynamism: the fresh dairy products division conducted a double-digit growth, allowing it to reach 16.3% market share. The brand was also able to export its products worldwide in many continents like Africa and Europe.
A- CATEGORIES OF DANONE PRODUCTS
DANONE's activities are divided into 4 groups :
• Fresh dairy products: the main brands of fresh dairy products are: Actimel, Activia, Danonino.
• Bottled water: the main brand are Evian, Volvic, Aqua.
•Baby Food: Bledina is DANONE number 1 brand in baby food. BLEDINA is also the French leader in baby s nutrition.
• Mediical Nutrition: this category of product fights against malnutrition. it aims at combating some types of ailment ,and also assist people who have special nutritional needs.
II-MARKET SEGMENTATION
Each customer is unique. As , they have different requirements. The objective of Segmentation is to classify a category of persons who's requirement can be satisfied by a particular product. The principle of market segmentation is to guarantee that the component of marketing mix (mix price, mix distribution, mix product and mix promotion) meet up specifics desires of diverse customer.
The key criteria for a good segment are accessibility, substance and measurability (kotler 1991.)
Theese are the most popular type of segmentation :
Psychographic segmentation: psychographic segmentation is based on the lifestyles, beliefs, values, personalities of consumers..
Geographic segmentation: deals with the geographical area .
Demographic segmentation: this type of segmentation have to do bases and the popular one are:
Social class or occupation
Age, sex, income, education, family, size, nationality and family life cycle
Behavioural segmentation: examines the benefits , usage situation ,extent of use of loyalty
CRITTERIA OF SEGMENTATION FOR ACTIMEL(FRESH DAIRY PRODUCT)
CRITERIA OF SEGMENTATION| Fresh dairy product ex:actimel| AGE| -CHILDREN -adults and occasional sports people|
Size of the family| -According to the number of children| Power of purchase| -category of people whose purchasing power allows them to use branded products and affordable products |
CRITTERIA OF SEGMENTATION FOR BLEDINA(BABY FOOD)
CRITERIA OF SEGMENTATION| BABY FOOD(bledina)|
AGE| CHILDREN (0-3years)|
CRITTERIA OF SEGMENTATION FOR BOTTLE WATER(EVIAN)
CRITERIA OF SEGMENTATION| Bottled water (evian)|
AGE| Adults|
OCCUPATION| Sports people or club members|
CRITTERIA OF SEGMENTATION FOR NUTRICIA ( MEDICAL NUTRITION)
CRITERIA OF SEGMENTATION| Medical NUTRITION (NUTRICIA)| Type of person| People with a bad health condition|
place| Number of sick people in an area|
age| Elderly |
III-TARGET MARKET
After segmenting the market, DANONE have to choose the most profitable segment to target. usually , a company must choose the segment of the market that is presently ignored, based on the fact that competitors are not very attracted to that market. The procedure of choosing a segment is known as: targeting
To target a market, marketers have 3 different options:
Concentrated marketing: marketers must make all effortin order to be the most brilliant within a particular small segment
Differentiated marketing means: put all their effort on many segments , setting up a differentiated marketing mix for every segment.
Undifferentiated marketing offer a product designed for every age ,group and lifestyle.
The DANONE group here in order to be close to consumers would make use of the differentiated marketing as their activity are divided into 4 different sector .each sector must have its own establishment of marketing mix
The 4 Ps of actimel from the range of fresh dairy product:
Product| price| Promotion| Place|
-popularity and reliability of the group, in matters of budget and skill- medical virtues recognized clinically-the variation of the range:actimel orange taste,pineapple,strawberry,Multi-fruit,actimel o%- reactivity in the field of targeting: enlargement of the target to move from active adults to children, seniors, occasional sports people-the packaging easily transportable , symbol of medical dosage| Affordable price because it s good for the healt| International developpement:agreement Signed with the pioneer Japanese yakult-honsha-intensive distribution strategy in all retail networks | -financial effort in therms of communication with the input of 15 million of euro- visual impact of new references-advertising positioning showing the product as a morning gesture|
A-TARGET SEGMENTS
RANGE OF THE PRODUCT| PRODUCT| TARGET |
BABY FOOD| BLEDINA| CHILDREN FROM 0 TO 3 YEARS AND PARENTS WHO ARE BUYERS| FRESH DAIRY PRODUCT| ACTIMEL| CHILDREN(consumers and and advisorsParent(BUYERS)| BOTTLED WATER| EVIAN| Occasional sportifs |
Medical supplement| Nutricia| A sick person |
IV-POSITIONNING
Positioning Has been define as the place a product occupies in a given market, as perceived by the relevant group of customers, that group of customers is known as the target segment of the market (wind 1984) usually, positioning refers to the place the product occupies in the consumers perceptual map .in order to determine the product's position, research is carried out with the target group of consumers, and a perceptual map will be produced. Here, we will take the case of bledina which is the brand named for baby food.
A-QUALITATIVE RESEARCH
to achieve this we dress up a questionnaire-type survey . we select the sample size of 100 mum living around Apapa a popular area in the the capital of Benin. we then submit to these mums a questionnaire of 5 questions.
Question 1- which one of these baby food brand do u purchache?
Table 1 :
VARIABLES Baby food| Number of mums| BLEDINE| 50|
Nestle| 30|
Farimi| 20|
Total| 100|
analysis of Table N°1 :
50 mums from different point of purchase prefer to buy Bledine , while 30 go for Nestle and only few buy Farimi .we can see that Bledine and nestle score the highest numbers of mums .this table is showing us that bledine is the favourite of mum .bledine as the leader of the market won mum heart. and nestle just his follower .
Question 2: HOW would you rate over 100% the quality of these infant formula-?
VARIABLES MODALITES| Number of mums| Rate in (en %)| BLEDINE| 60| 80|
Nestle| 30| 60|
Farimi| 10| 20|
Total| 100| |
Analysis of Table N°2 :
60 mums rate the quality of bledina to 80 percent while 30 mums think over 100 the quality of nestle would be like 60 per cent. finally , only 10 mum think the quality of farimi is 20percent.here we can say that mum are very concern about the quality of the product they re buying for their children and they think bledine have the best quality followed by nestle.
Question 3 : what make u get attached to a specific product or when buying a product for the second time what do u take into account ? Table3
VARIABLES MODALITES| EFFECTIFS| Top of the range| 10|
Attractiveness of the produit| 5|
Value for money| 25|
Reliability| 30|
Country origin| 5|
Selectivity | 5|
The brand name| 20|
Total| 100|
analysis of Table N°3 :
On a hundreds of mum , 30 believe that reliability of the product is the main factor when buying a product , 25 mums think that value for money is A GOOD FACTOR WHEN buying a product followed by FOLOWED BY THE BRAND NAME.
Question 4: which one of these product is the cheapest ?
Table 4 :
VARIABLES Baby food| Number of mums| FARIMI| 60|
Bledine| 30|
Nestle| 10|
Total| 100|
Analysis of Table N°4
60 MUMS THINK THAT farimi IS THE CHEAPEST FOLLOWED BY bledine and nestle.
From The result of our survey we can conclude that bledine is the favourite of mums because of its good quality and its good value for money. other product like nestle seems to be the most expensive and the quality is not what mums are expecting.
Perceptual mapping of the brand bledine IN benin
nestle
farimi
NNAA
High Quality
High Price
Low Quality
Low Price
bledina
NNAA
Analysis of the diagram
From the diagram it can be seen that Farimi is seeing as very cheap and bad quality :t his is a cheap brand , everyday brand , Farimi is in difficulty :although moving in the direction of a high price, this is a below-average quality. Sales will decrease or will happen when the customers don t have any other possible option . Bledine unlike farimi , has a low price and good quality , so it is most likely the most selling product. Nestle compare to bledine is quite expensive and the quality is not as good as bledine.
V-Competitive market share
Different threats are exposed to the DANONE brand Bledine, however, another great brand in BENIN MARKET OF BABY FOOD IS NESTLE FOLLOWED BY FARIMI.
Nestle having to his credit some known brand is the first greatest threat to bledine
With a global market share above 70%, the leader bledine push its competitors to adopt penetration strategy to enter this sector. Major competitors such as Nestle, farimi tend to expand their product lines to cover the entire food market. However, the high number of references of these products groups can not make them to have the ability to react as fast as bledine's market evolution.
Market share of baby food in republic of benin
( source Benin chamber of commerce 2011)
BENEFIT OF SEGMENTATION ,TARGETING ,POSITIONING
Having applied these different marketing principles, the group DANONE has numerous advantages to his profit.
Having targeted their different market, DANONE will know and understand more the world of its different competitors like nestle and farimi. Having divided their sector of activity into 4 main category, the company is appreciating better what customers need by satisfying them.
The fact that DANONE have positioned its products in a way that the consumers will always get attached to the product. Their refocusing on health and well being seems to have good effect in the company's growth. Even if it will take a few years to collect full impact of this Strategy. the health image of the group is more reliable, which is necessary for years to come with alarming predictions on obesity.
As DANONE identify its market, it should be possible for the promoters to meet up with the needs of each segment members more successfully than NESTLE and FARIMI can. DANONE is providing specifics products that are designed for the consumers in each segment .this is why they were capable to be in touch better with them. From the purchaser s opinion, this deserve paying much for,instead of buying a product that doesn't worth it , the buyer will pay a little more for something that looks very much like the perfect product.
By positioning themselves, DANONE will have a close eye on his closest competitors, which will Make their product more "understandable" to the target customers. This will be achieved by communicating the benefits of the product compared to existing products.
This will enable them to Develop a range understandable by the customer: price and benefits, Develop a clear communication to the target .
REFERENCES
1-Chris Fill.2006. Marketing communication
2-Geoff Lancaster &Lester Massingham. 2011. Essentials of marketing 3-Catriona Mackay 2011. Effective marketing. Easy step limited. 4-Philip kotlerand Kevin Keller.2009.marketing management 5-Philip Kotler.2001.Kotler Marketing .
6-David Jobler .2009 principles of marketing.
7-Todd Mooradian, Kurt Matzler and Larry Ring , 2011 strategic marketing
8-David Cravens and Nigel Piercy , 2008 strategic marketing
9- David a. A.Aker , 2009 strategic marketing
10-Richard hall.2009.brilliant marketing.
11- Venter 2010, strategic marketing
12- Bradway Bruce M. 1982, strategic marketing
13-www.danone.com
Related Topics