Margaret Newman's Theory of Health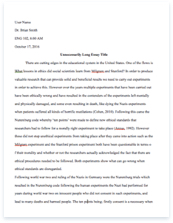 The whole doc is available only for registered users
A limited time offer! Get a custom sample essay written according to your requirements urgent 3h delivery guaranteed
Order Now
Margaret Newman was an inspiration theorist among others. Before she attended nursing school, she became the primary caregiver to her mother who was diagnosed with amyotrophic lateral sclerosis. By then she felt a call of nursing prior to entering the field. Upon entering to nursing, she knew immediately that nursing was right for her. Her passion for the profession of nursing became more firmed when she entered the University of Tennessee, for her Bachelor's of degree in nursing in 1962, and her master's degree in 1964 from University of California (Nursing Theory, 2016). With her hard work and determination, she served as a joint director of nursing of clinical research center, at the same time an assistant professor of nursing at the University of Tennessee in Memphis. Fast forward, she received her doctorate from New York University in 1971, and later, she became a profession-in-charge of graduate study in nursing at Penn State University (Nursing Theory, 2016).
Newman's theory Health as Expanding Consciousness was influenced and developed from the theory of her teacher, and mentor, Martha Roger's theory of Unitary Human Beings. She was then invited to speak in a conference in New York in 1978 and presented her theory. Newman was also influenced by other theorists including Bentov's the concept of consciousness, "Young's Theory of Process, and Bohms Theory of Implicate" (Nursing Theory, 2016). She received many awards for her outstanding services to the field of nursing.
The primary focus of Margaret Newman's theory of Health as Expanding Consciousness is relationship in the nursing discipline. Newman's theory views health as objective of the nursing relationship. According to Newman, it is "impossible to lose the wholeness in an individual, although the patterns of wholeness can take different forms depending on various factors". Furthermore, Newman, considered health as a transforming process to achieve higher levels of consciousness. In which individual will have the capacity to interact effectively in the environment
The purpose of Margaret Newman's theory of health as expanding consciousness in a unitary perspective, was to practice the caring partnership with a client who could not share their desires. According to Fujiwara and Endo (2017) as cited in their study that through caring partnership, the nurse enables to ask, "the meaningful events and relationships in patients' lives" (Fujiwara and Endo, 2017, para.1). In this approach, the patient and family member recognized their own pattern and family pattern of being closed. In caring partnership as a nursing intervention, helps nurses as well as for patient and their families in difficult situations. It promotes connections between clients and nurses and at the same time patients and their families. Nurses must have the ability to recognize the clients' pattern. Fujiwara and Endo (2017) points out that "pattern recognition comes from within the observer," thus, nurses help is needed for client's pattern recognition (Fujiwara and Endo, 2017, para.14).
Newman's theory of health as expanding consciousness provides a perspective of nursing that recognized and honors clients' story, experience, desires and goals. According to Bateman and Merryfeather (2014) in their article that it is important for the "nurse to be fully present and attend to the patterns that exist in client's live in order to create a safe environment for clients to adapt to and cope with life's redirections (Bateman & Merryfeather, 2014, para.1).
Given this point, Newman's theory helps to reframe the concept about nursing and use as a guide of ideas and techniques. It provides logical methods of procedure when providing of care to people in the environment. Newman theory significantly improves the discipline and the professional practice of nursing. It guides nursing practices and generates knowledge. It also helps to describe or explain nursing and enables nurses to know the WHY as nurses are doing what they are doing and enhance evidence-based of nursing.
Related Topics