Maple Leaf Consumer Foods – Fixing Hotdogs A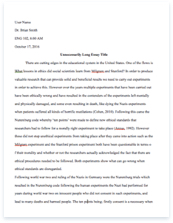 The whole doc is available only for registered users
A limited time offer! Get a custom sample essay written according to your requirements urgent 3h delivery guaranteed
Order Now
Maple Leaf Foods (MLF), a result of many mergers and amalgamations, has been in Canada for over 100 years. Its operations focus on three core areas: meat products, agribusiness and bakery products. The meat product group is the largest, with sales to about $2.5 billion in 2000. Each business is made up of independent operating companies (IOCs), with each IOC run by a president and encouraged to follow a common set of values. Efforts are underway to optimize vertical coordination of the IOCs. A major concern for the meat product division is the loss of market share in the hot dog industry where average price per kilo is increasing while volume sold by MLF is decreasing.
CURRENT STRATEGY
While trying to be a cost leader and cater to multiple segments in the hot dog market, with multiple products in each segment, MLF has become stuck in the middle.
INTERNAL ANALYSIS
CORE COMPETENCE:
MLF is currently trying to become a low cost producer and potentially have the resources to become one of the best hot dog producers given their vast available resources.
STRENGTHS (RESOURCES AND CAPABILITIES)
WEAKNESSES
Strong financials
Historical brand presence
Market expertise
Integrated Suppliers
Strong performing regional brands
New team of marketing personnel
Good distribution channels
Losing market share due to multiple brands and focus
Lack of current market research
Increasing costs leading to rising prices
Changes in formulas compromising quality of product
KEY SUCCESS FACTORS AND FINANCIALS:
Over the years, MLF has been successful due to its knowledge of the market, obtained through market research and flavour testing. The company also possesses a large financial base due to its reach in its 3 core business areas of meat products, bakery goods and agribusiness.
EXTERNAL ANALYSIS
OPPORTUNITIES
THREATS
Adult segment increasing by 11%
Hot dog consumption is consistent throughout all income levels
Increase consumption at sporting events
Younger families (
SOCIAL/CULTURAL
Regional preferences for hot dogs (western Canada, Ontario, Quebec, Atlantic Canada)
Larger families consume more hot dogs
Younger families consume more hot dogs
Consumers want all-meat hot dogs (no mystery meat)
Consumers want by-product-free hot dogs
Many consumers purchasing adult segment hot dogs
Consumers are price sensitive
More hot dogs consumed in summertime
Hot dogs associated with events and gatherings (sports, parties, camping)
PORTERS 5 FORCES
THREAT OF NEW ENTRANTS (LOW)
Capital intensive production facilities
Established players using economies of scale
Experienced and expert competition
Strong brand identities
Would have to fight for shelf space
POWER OF BUYERS (HIGH)
Many available brands
Many substitute products
Hot dogs are not an important item to many consumers
POWER OF SUPPLIERS (LOW)
Easy to switch to competition
Other uses for supplies (other processed meat)
THREAT OF SUBSTITUTIONS (MODERATE TO HIGH)
Other consumer meats
Many things can be eaten at an event: hamburgers, nachos, chicken, satay, pizza
Competition offers hot dogs with little noticeable differences
Easy to switch to another brand
Hot dogs are low cost – substitutes would be more expensive
INTENSITY OF COMPETITIVE RIVALRY (HIGH)
Strong competitor in price sensitive market
Cyclical demand
Similar products
Few other major competitors
_OVERALL ATTRACTIVENESS IF INDUSTRY:_ Due to barriers to entry and the strong demand of the product along with low supplier power, high threat of entry and intense rivalry, the overall attractive of this industry if LOW TO MODERATE, at best.
RESULTS OF SITUATION ANALYSIS
MLF is losing market share due to proliferation of unsuccessful brands such as _Beef Dogs_, _Lean 'n Lite_ and _Burns_. Having too many brands has spread corporate resources thin and has underutilized the Maple Leaf brand name leading to lack of a national identity of their hot dog segment, productivity problems and rising costs, both operational and production.
THE ALTERNATIVES & THEIR ANALYSIS
ALTERNATIVE 1: _Eliminate poor performing hot dog brands and re-allocate the funds associated with them to existing brands that are doing well in order to increase their sales._
The hot dogs that we are trying to improve sales for are: _Hygrade_, _Maple Leaf Originals_, _Top Dogs_ and _Shopsy's_. This option involves reformulating _Top Dogs_ to make it taste better and provide value for the consumers, without trying to make it a national brand. MLF will increase market research in order to gain vital information to help properly position this brand in each of the different regions. MLF can borrow money from other, more profitable IOCs to subsidize the marketing budget.
ANALYSIS TO ALTERNATIVE 1:
PROS
CONS
The ability to focus on a smaller variety of brands in order to gain market share
reduced cost in production such as manual labour and overhead expenses
Most of the money saved from eliminating the poor performing brands will go towards improving formula, increasing research and increasing advertising
The ability to focus on a healthier form of sausages
They will be able to spend more money on the successful existing brands without having to borrow money from the other IOC's
Increased chance for a strong national presence
reduces focus on consumer preference in certain regions such as _Shopsy's_ in Ontario and _Hygrade_ in Quebec
There is a potential that MLF may lose customers that were accustomed to buy the hot dog brands that they will eliminate
There are risks involved in the existing brands not being as successful as everyone assumed
Reduced customer loyalty
STRENGTHS
WEAKNESSES
MLF is a well known brand
Eliminating the poor performing brands will provide the capital to invest in the marketing of existing brands in order to gain market share
Background knowledge (educated employees)
Not being able to focus on the few brands that the will have and being able to market it properly
OPPORTUNITIES
THREATS
Ability to gain market control and market advantage
Be a leader in these market segments
Ability to create value for their customers
Increased competition from other manufacturer such as JMS.
ALTERNATIVE 2: Remove poor performing hot dog brands and promote a national brand called Maple Leaf Top Dogs, along with a new healthier version of Top Dogs called Maple Leaf Top Dogs Light.
After performing market research to obtain consumer preferences in taste and quality, MLF will use the conducted market research to improve the Top Dog brand and market it as the new national brand called _Maple Leaf Top Dogs._ In addition, _Maple Leaf Top Dogs Light_ will be a new complimentary brand that will be marketed nationally. The light version of the national brand will be low in fat and better tasting than the previously marketed Lean 'n' Light and will be marketed in the mainstream and family segments. MLF will continue to sell the better performing regional brands like _Hygrade_ and _Shopsy's_ along with _Maple Leaf Originals_. Money saved from the eliminated brands will help drive MLF's development and marketing campaign.
ANALYSIS OF ALTERNATIVE 2:
PROS
CONS
By continuing to manufacture hot dogs in-house, MLF will be able to monitor quality and help maintain integrity in the materials used in production
Incorporating market research will gradually reduce chances of failure as testing will ensure that the product is accepted by testers
MLF will get the first movers advantage by introducing a product that JMS does not currently carry
Cutting down the poor performing brands allows MLF to free up funds that can be reallocated to the better performing brands in the effort to improve them
The creation of a national brand requires many new expenses. There may be possible losses due to product failure if the market does not accept the new Top Dogs Lite
Market research is very expensive and time consuming
MLF's differentiation strategy of producing a low fat alternative for hot dogs may be easily copied by competitor; therefore barriers to entry are low
STRENGTH
WEAKNESSES
Reallocation of resources to better performing brands allowing maintenance of product line
National brand will create consistency for our customer base allowing them to associate Top Dogs with the MLF name
Already have the resources needed to create _Top Dogs Lite_ (a product called _Lean 'n Lite_ had already been launched but failed due to lack of marketing research and poor taste
MLF has a strong, well established market presence and is able to support a new launch
By eliminating some of the poor performing hot dogs, we may lose some of our customer base and brand loyalty
Introducing another brand in our large product line may confuse customers and reduce credibility
By eliminating the poor performing hot dog brands, we will lose market share
Lack of market research or business plan
OPPORTUNITIES
THREATS
70% of the market is looking for a healthier alternative to hot dogs
MLF's major competitor, JMS, has not yet catered to the health conscious market, giving MLF a first mover's advantage
Create brand awareness by place the Maple Leaf logo on all packaging of each hot dog sub-brand
Market research gives MLF the opportunity to improve formulas based on customer specified preferences
_Top Dogs Lite_ might immediately be assumed to have poor taste since it's the diet version
Consumers may consider Top Dog Lite to be a relaunch of Lean 'n Lite
Product failure may affect sales of other products in the Consumer Foods IOC, whose larger revenue generator is hot dogs
Introduction of a new MLF national brand may negatively impact sales of other brands in the hot dog product line
Retailers may think that the new MLF brand tastes as 'lousy' and the previous ones
ALTERNATIVE 3: _Outsourcing the production of Hot Dogs
Based on market research and sales statistics, MLF will eliminate the poor performing hot dog brands and outsource the production and packaging of the remaining brands to areas that offer lower production costs.
ANALYSIS OF ALTERNATIVE 3:
PROS
CONS
STRENGTHS
WEAKNESSES
Production costs and packaging costs will be reduced
Sets the stage for global growth which is one of the core principles
Cannot guarantee quality of product because MLF is unable to monitor production
Cannot guarantee timely delivery because MLF is dependant on the schedule of
the other company
Increases shipping/delivery costs which may outweigh savings from production cost
Social and labour problems in the area could delay production altogether
OPPORTUNITIES
THREATS
Allows MLF to focus exclusively on marketing, creating brand awareness and developing new and improved recipes for the hot dogs
The formula for the hot dogs and other trade secrets can be stolen and offered to competitors, both major and minor
DECISION CRITERIA
Implementation Risks
Maintaining the quality of products
Creating national brand awareness
Ease of implementation of human resources
Weights
0.4
0.3
0.2
0.1
STRATEGY
RISK
QUALITY
AWARENESS
H/R
TOTAL
Eliminate Poor Perf./ Reallocate Funds
2
4
3
2
2.8
Eliminate Poor Perf./ New Lineup
2
4
5
3
3.3
Outsource
4
2
3
1
2.9
RECOMMENDATION & IMPLEMENTATION:
Based on the decision matrix, the most appropriate strategy is Alternative 2. It allows us to achieve our short and long term goals. This option maintains quality and improves brand awareness which will ultimately drive MLF's bottom line.
To begin with, MLF`s management will integrate many departments, such as marketing, production and sales, in the implementation of the recommended strategy. MLF will stop production of poor performing brands.
In the short term, approximately 1 year, the marketing department must conduct market research for a better understanding of customer demand. In management`s effort to raise morale, employees will also be given the opportunity to participate in this research. By including them, it will empower them to feel as if their opinion is important in the design process. The drawbacks of not having market research will be accounted for therefore reducing the chances of our national brands to fail. The result of the market research will help R&D to come up with more desirable formulae for hot dogs.
Adopting Alternative 2 will require some changes to occur within the MLF infrastructure. Creating 2 national brands will require production schedule and reallocation of resources both financially and physically. Line staff that was a part of the production of the eliminated brands can be reassigned to the production of the national brands therefore their production schedule may change. In addition, production schedules will need to be created for the national brands as well. Management in all areas will also need to be appointed in order to organize decision making for the national brands.
Our new differentiation strategy will require us to update the core 7 principles outlined at the end of the MLF case. For example, we can no longer compete as low-cost producers since there are many financial barriers that will arise with the changes associated with alternative 2. In order to improve quality and reduce defects in the hot dog production, we will be adopting the 5 sigma strategy. In the culture of MLF as a whole, we need to implement a global attitude that will allow all employees to strive for expanding the brand on a global level.
In the long term, once new and improved formulae are developed, MLF will start production on the national brand. In addition, MLF will market the new national brands aggressively to create stronger brand awareness. To gauge the success of this strategy, management will monitor market share on a regular basis. Milestones will be created so that sound judgements on the progress and success of the strategy can be accurately measured. Continual monitoring of the market trends and adapting to any external changes will encourage persistent success. The target objective is to stop the negative decline of market share within at least 12 months of the new product launch.
Related Topics