Managing People and Organisations Assessment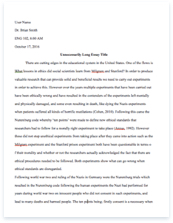 The whole doc is available only for registered users
A limited time offer! Get a custom sample essay written according to your requirements urgent 3h delivery guaranteed
Order Now
1. With reference to the case study, summarise the relationship between goals, objectives and policy and advise the management of Scotia Airways of the contribution each will make to effective managerial performance.
A company's goals can be to survive, to go, to profit from development and to gain wealth. Whereas their objectives are a more specific set of goals, the aims to be achieved and the desired end result. When referring to objectives S.M.A.R.T is used, this stands for; Specific, Measurable, Achievable, Realistic and Time-bound. In the case of Scotia Airways one of their goals is to mark its international presence, to do this they have introduced flights to major European tourist destinations as well as expanding further East. Investors in Scotia Airways have planned that over the next 5 years they will start to include long haul destinations. They believe this will help them successfully expand and be able to compete in a challenging market. It will be very useful for the management of Scotia Airways to set more objectives as their goals are very big and are set to be completed over a long time period.
It would be in their best interest to set some goals to be completed in a shorter period and to concentrate on the there and now. Customers have to be happy with the service if Scotia Airways management wants to expand. Goals determine the nature of inputs (the employees, management efforts) and outputs (quality of service). Goals also determine the interaction it has with its external environment. It is a future expectation. Goals are generically for an achievement or accomplishment for which certain efforts are put. Organisational goals consist of; consumer goals, these are providing for the clients needs and wants; Product/Service goals, providing services of outstanding quality; Operational goals, wanting to improve efficiency; Secondary goals, social responsibility, inward investment. Whereas objectives are specific targets within the general goal, are time-related to achieve a certain task.
2. Explain the main principles of Open Systems Theory with references to Scotia Airways.
Open System Theory is a theory that was introduced after it was recognised that the traditional theory had failed to take into account many environmental influences. The term "open system" was introduced as a way of showing the uniqueness of each business, in part the unique environment they work in. Scotia Airways has many environmental influences, specific ones such as competitors like British Airways and Easy Jet. Other general environmental influences include legal/political factors, such as, in the case of Scotia Airways. They believe that future opportunities, for example expansion will be more likely due to the EU and UK government relax their control over the licensing of airline provision. It is also concerned with the quality of education; Scotia Airways currently employs 80 staff over all departments. This means they will need people educated in finance, hr, and operations and marketing, all of which are important. The systems theory is related to the input, process and output. Input; raw materials, machinery, human resources and capital. Then comes the operational process. And the output of this process is good or services which are provided.
3. Identify the main differences between the formal and informal organisation within Scotia Airways.
The informal organization is the interlocking social structure that governs how people work together in practice. It is the aggregate of, norms, personal and professional connections through which work gets done and relationships are built among people who share a common organizational affiliation or cluster of affiliations. It consists of a dynamic set of personal relationships, social networks, communities of common interest, and emotional sources of motivation. The informal organization evolves, and the complex social dynamics of its members. Formal organization is a fixed set of rules of intra-organization procedures and structures. As such, it is usually set out in writing, with a language of rules that ostensibly leave little discretion for interpretation. In some societies and in some organizations, such rules may be strictly followed; in others, they may be little more than an empty formalism.
Scotia Airways officially has a formal structure. They are also a tall organisation as they have many layers; the original investors, senior management, middle management, junior management and staff. Scotia Airways currently employs 80 staff across all departments. In recent years there has been an increase in staffing levels. There are currently executives and managers in marketing, human resources, finance and flight operations, with operational and administrative staff in each department. One of Scotia Airways main strengths is that though on paper it follows a formal structure, when making decisions all levels of staff are included in the discussion.
For example the targets of scale of provision, passenger volume and market share are determined by senior managers, and middle and junior manager and employees then populate the details into the plan. Also when agreeing on output targets senior management works with middle and junior management and staff, and then allows the operational planning to be completed by those managers and employees. Giving all staff members a chance to have a say in the decisions of the business will motivate them as they may feel they are having a positive effect on the business.
4. Describe four primary stakeholders of Scotia Airways and explain their interests in, and influences on, the organisation.
One of the main stakeholders of Scotia Airways is its employers, as the company will be constantly expanding and changing they will be interested in the plans of senior management and the impact this may have on their job security and the financial position of the organisation. They will also influence the business as the employees represent the business through quality of product and service. Employees will also influence the business as they can go on strike, which will prevent the business from performing adequately. Another stakeholder of the airline is creditors. Creditors are interested in the financial performance, like the employee, but for return on finance. They will want to ensure Scotia Airways is able to pay back in money owed.
They can influence the company through the level and consistency of finance. Government is also a very important stakeholder, as it establishes the rules Scotia Airways must follow. They will be interested in the businesses economic activity and following of the rules. The government have the power to shut down the company if they do not follow the set regulations, they can also take away an organisations government grant if necessary. Consumers are probably one of the most important stakeholders; they can make or break a business. Consumers are interested in the company's quality and value of products and services and the customer service provided. They can influence a business through customer feedback whether it is positive or negative. They can also influence Scotia Airways by choosing a different company to fly with.
5. Identify an effective control strategy that the management of Scotia Airways could successfully implement, and justify its suitability.
Scotia Airways could successfully implement a Cultural Control strategy. This strategy has a strong emphasis on selection, training and development of staff; this will give the organisation strong personnel to represent the company. Cultural Control gives the business semi-autonomous control over the business; this means the company will be partially self-governing. The rewards coming from this are related to the security and development of the work place. This would be an effective control strategy as it has a strong identification with management goals, this means that the company will have set aims and objectives to follow, allowing them to be successful. Bureaucratic Control, is the control of an organisation and the individuals that make up the organisation through systems of standardized rules, methods, and verification procedures. Bureaucratic control is used to ensure efficient operation of large organisations, where face-to-face communication is not possible or practical and informal methods of enforcing compliance may not be sufficient.
Related Topics