Management Decision Problem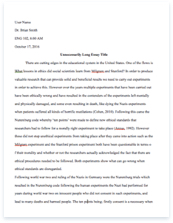 The whole doc is available only for registered users
A limited time offer! Get a custom sample essay written according to your requirements urgent 3h delivery guaranteed
Order Now
1. Management Decision Problem
Snyders of Hanover, which sells more than 78 million bags of pretzels, snack chips, and organic snack items each year, had its financial department use spreadsheets and manual processes for much of its data gathering and reporting. Hanover's financial analyst would spend the entire final week of every month collecting spreadsheets from the heads of more than 50 departments worldwide. She would then consolidate and re-enter all the data into another spreadsheet, which would serve as the company's monthly profit-and-loss statement. If a department needed to update its data after submitting the spreadsheet to the main office, the analyst had to return the original spreadsheet and wait for the department to re-submit its data before finally submitting the updated data in the consolidated document. Assess the impact of this situation on business performance and management decision making.
2. Achieving Operational Excellence: Using Internet Tools to Budget for Shipping Costs You are the shipping of a small firm that prints, binds, and ships popular books for a midlevel publisher. Your production facilities are located in Albany, New York (ZIP code 12250). Your customers' warehouses are located in Irving, Texas (75015); and Portland, Oregon (97202). The production facility operates 250 days per year. Your books are usually shipped in 45-pound packages, measuring height: 9 inches, length: 13 inches, width: 17 inches. The company ships about four boxes to each of the warehouses on an average day. Your task is to select the best shipper for your company. Compare these shippers, such as FedEx (www.fedex.com), UPS (www.ups.com), and the U.S. Postal Service (www.usps.gov). Consider not only costs but also such issues as delivery speed, pickup schedules, drop-off locations, tracking ability, and ease of use of the website. Which service did you select? Explain why.
Submit: Compile your answers in one document and upload it through the facility below. Please note the due date.
Related Topics