Major Issues Affecting India Right Now: Poverty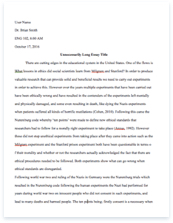 The whole doc is available only for registered users
A limited time offer! Get a custom sample essay written according to your requirements urgent 3h delivery guaranteed
Order Now
Article:
Even as the fog receded in most parts of Uttar Pradesh Monday, 26 people have died in the last 24 hours because of the extreme cold, officials said. With mercury falling below 11 degrees Celsius in the day, and with minimum temperature falling below four degrees Celsius, the district magistrate of Lucknow has ordered closure of all schools and colleges in the state capital till January 5. Timings for class 11 and 12 have also been revised, and schools are set to open at 10 a.m.. Met director J.P. Gupta said conditions would not improve in the coming week. Fog and bitter cold would continue in most parts of the state. Fog also disrupted train schedules, and more than 50 trains were running late Monday morning.
All major trains from the union capital Delhi to Lucknow were running late by several hours. The Shatabdi Express was running late by five hours, while the Lucknow Mail was running late by three hours, officials said. (Average journey time by Shatabdi is six hours, 22 minutes.) Long-distance trains were running late by several hours and the Barauni Express had to be cancelled by the Northern Railways. Four flights were cancelled Sunday evening as the visibility at the Chaudhary Charan Singh Amausi airport did not improve. Many flight passengers hoped that the weather would improve, but were in for disappointment as major flyers like Jet Airways and Indigo said they would not be able to fly the late evening flights due to poor visibility. Jet Airways flights (9W-303) between Delhi-Lucknow, 9W-304, 9w-2513 between Kolkata-Lucknow and the Indigo flight to Mumbai remained cancelled Sunday.
Reason: poverty
The reason according for the above article is poverty. Will people not been able to afford themselves warm cloths etc, end up dying. Now let's talk about poverty in India. India is one of the poorest countries in the world. The poverty in India isn't just psycological poverty. The poverty in India isn't just emotional poverty. The poverty in India isn't just social poverty. The poverty in India isn't just religious and cultural poverty. The poverty in India is an absolute poverty. The poverty in India involves poverty in every aspect of life.
India is a very poor country and we all know that. However, not so many of us knew how extreme the poverty level was in India. Now it is very clear how extreme the poverty level is in India today. Now it is very clear how people continue to die from absolute poverty and hunger in India despite numerous efforts to help fight poverty in the world.
A new multidimensional poverty Index shows that India is far poorer than Africa in both intensity and in number. The Multidimensional Poverty Index developed by Oxford University (which will appear in the upcoming UNDP human development report) shows that India is far poorer than Africa not just in number but also in intensity. The new poverty measure shows that 8 states out of the 29 states in India have more poor people than 26 poorest African countries combined.The Multidimensional poverty index views poverty from several different angles instead of just GDP figures.
India like any other developing country is crippled by so many problems. For example, India's population growth rate is increasing by the day putting pressure on the limited resources and leaving many Indians in absolute poverty. Here are some of the problems facing India today. In today's India, there is nothing but: 1. HIGH INFLATION RATES.
High inflation rates continue to drag the entire Indian economy down the poverty pit. Here is something I found online while searching. " …Inflation in India is an increasing problem. Inflation is currently between 6-7%. A record 98% of Indian firms report operating close to full capacity With economic growth of 9.2% per anum. Inflationary pressures are likely to increase especially with supply side constraints such as infrastructure. The wholesale-price index (WPI) rose to an annual 6.6% in January 2007″. With these high inflation rates, India cannot experience any major growth even in the future.
2. LARGE BUDGET DEFICIT.
India has one of the largest budget deficits in the developing world. Excluding subsidies it amounts to nearly 8% of GDP. Although it has fallen a little in the past year. It still allows little scope for increasing investment in public services like health and education .
3. POOR INFRASTRUCTURE
Basic sanitation appears to be a major problem in almost all developing countries and India is no exception. Considering the population explosion and the high social pressures on the few available amenities in India today, this major problem seems worse in certain parts of India than even in Africa's top 10 poorest countries. This is what I found online: "…Many Indians lack basic amenities like access to running water. Indian public services are creaking under the strain of bureaucracy and inefficiency. Over 40% of Indian fruits rot before they reach the market; this is one example of the supply constraints and inefficiencies facing the Indian economy". I would like to conclude by saying "The poverty in India is an absolute poverty. The poverty in India involves poverty in every aspect of life."
Related Topics