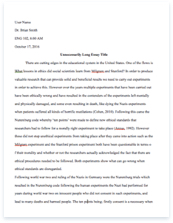 The whole doc is available only for registered users
Pages: 5
Word count: 1057
Category: Culture
A limited time offer! Get a custom sample essay written according to your requirements urgent 3h delivery guaranteed
Order Now
A Place card in one of the archival protest scenes claims "Unity is strength." How does Mabo illustrate the importance of Unity? In the 2012 Rachel Perkins production 'Mabo' a placard in one of the archival protests scenes claims "unity is strength" in the film Mabo we see the real importance of unity. Mabo is the story of the life of Eddie Mabo, a passionate and dedicate man who is willing to fight for his rights and the rights of others until his last breath. He would have not been able to achieve what he had without the knowledge, support, love he was given by others and the impact of many voices rather than just one. The relationship between Eddie and his wife, Netta demonstrates how unity offers strength to Eddie. When Mabo establishes the school for Indigenous children of the community, Mabo employs the 'union model' to illustrate how Indigenous rights might be achieved and when the lawyers approached Mabo and helped him with his case it showed the emerging unity between the Indigenous and white Australians.
The film shows not only unity between everybody as a whole no matter what the colour of your skin is, and change can only be undertaken when many stand together as one –when unity provides strength. Mabo brings together the Indigenous people through his political and social causes to help succeed in his land right claims. Mabo establish a school for the Indigenous children of the community so that they can get an education and a place where they feel like they belong and not discriminated against; Mabo's unionism is driven to help improve the lives of others.
Mabo quits his job in order to fight for "black causes" and starts a housing community schools to always find a way to help Indigenous people in "any way we can". He says to Netta he wants to help people and build a sense of unity. Together they start a school for Indigenous children, with Eddie Mabo the headmaster and Netta as a teacher of traditional Indigenous culture. Their struggle has become larger then themselves and their own family: it is a struggle for basic rights to housing and education for Indigenous people and children. Eddie Mabo leads charge for unity which provides strength in a community and easier path for change.
Mabo employs the "union model" to illustrate how Indigenous rights may be achieved. Eddie Mabo's union activism is a perfect illustration of the slogan 'unity is strength'. Eddie Mabo shows this when he encourages the Indigenous men on the island to join the railway union, Eddie Mabo writes to Benny, his father whilst working on the railways tracks " many more are coming from the islands now" and that he is encouraging them to join the union, " to make sure we get a fair go". Mabo plans to start a union for fellow Indigenous workers in order to offer them and gain himself strengths. Mabo thinks that by employing a 'union model' for himself, is the way of getting things done and by all of the Indigenous people working together it can help them gain the rights they deserve. He takes the advice of a union advisor "if you wanna raise stuff, mate, do it yourself. You've got a voice haven't ya?!
This encouraging Mabo to take matters in his own hands. Mabo realises that the union would be a powerful tool to have whilst fighting for the land rights claim, he believes that if he creats his own union then there would be strength in numbers and there would be a greater chance of winning the case, this shows how important unity is when fighting for ones rights. Unionism is also shown when Mabo's case fails and he has to pick between appealing to the high court "if I appeal it's about Eddie Mabo's land. If it goes to the High court it's about all the blackfellas, isn't it?" In this Mabo's sense of unity allows him to help to help the blackfellas and all the rest of the Indigenous people get their land back rather than only his land. Unity is beneficial between the Indigenous community as it helps strengthen the community as a whole.
Netta and Mabo's bond is what keeps Mabo striving further. Mabo and Netta are strong and have a strong unity. Netta knows how important winning the case is to Eddie Mabo, as a result she support him and gives him the drive and feeling of self-worth that is needed to keep fighting for what he believes in which is to beat "those commos". Eddie and Netta raise a family together, as well as go through endless legal battles and yet still maintain and share the same love, values and commitments. When Eddie was collecting money for the Legal cases Netta was by his side helping raise money she was also at the protest standing by his side the entire time. "… how my wife has stuck to me… somehow we made it." Towards the e d of the film Eddie expresses how strong his relationship with Netta is, emphasising on Nettas endless love and support towards Eddie's success and even when times got tough throughout the failures.
Netta keeps Eddie going during tough times and whenever door is getting shut but she stays positive at most times which keeps Eddie pushing through. Eddie and Netta shown how well they help each other pass through hardships, if it wasn't for Natta's continuous support it's hard to say that Mabo would be so committed and motivated to follow his dream. Throughout Eddie Mabo's life unity is shown in all aspects being unity between the Indigenous, unity between white Australians and himself or simply unity between his family. They is shown to be very important throughout the film and the film shows how 'unity is strength' as the slogan which directly illustrates the significance of unity in Mabo's life. The unity of the Indigenous people through Mabo's political and social causes, Mabo's unity and relationship with his wife demonstrates the importance on unity. Unity also played a major role in the coming together of the opening of the school for indigenous children. The story of 'Mabo' gives an insight to how significant unity was to Eddie Mabo's life.
Related Topics