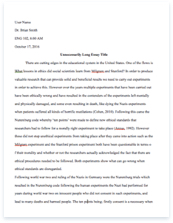 The whole doc is available only for registered users
A limited time offer! Get a custom sample essay written according to your requirements urgent 3h delivery guaranteed
Order Now
The role of faith has always played a part in every child's heart. At some point when we were little, we listened to the bed-time stories as if they were real, we depended on the happily-ever stories as our source of faith, knowing that someday, we will all strive for our own happy endings. In the novel Life of Pi by Yann Martel Pi is a character stranded at sea with no way out. Throughout the journey Pi uses his faith to overcome adversity and survive. Pi's strong faith proved to be the key in keeping Pi mentally tough providing him with hope to maintain his physical survival.
Faith gave Pi hope that he would be able to survive his ordeal. To explain, there were many instances in pi's journey where he felt his death was inevitable. When it seemed as though all hope was lost it was than his faith would provide Pi with hope; when Pi states, "The blackness would stir and eventually go away, and God would remain, a shining point of light in my heart" (209). He is expressing the fact that when his life was in jeopardy and there was no light at the end of the tunnel, God would always remain strong in his mind. Furthermore, when Pi's nutrition was becoming insufficient and he had the constant threat of Richard Parker on his mind, his faith would lead him through the days. For example, when Pi states, "It is pointless to say that this night or that night was the worst in my life. I've had so many bad nights to choose from that I've made none the champion" (273) you get a clear idea as to Pi's negative state of mind. As aforementioned, faith is what gives Pi the ability to overcome the sleepless nights and concentrate; when Pi goes through a night like this he would perform Hindu rituals and regular prayer techniques to supply Pi with hope. Pi's strong faith allowed him to persevere through adversity and gave him the unconditional mental strength to survive.
To live in solitude for a long period of time would drive anyone to the verge of insanity. This is exactly what Pi faced while being stranded on a lifeboat without a single human companion. When you look at Pi's daily routine it becomes clear how important faith was in keeping his mind engaged. To elaborate, while explaining his average day Pi states that during "sunrise to mid-morning: prayers… Mid-morning to late afternoon: prayers…late afternoon to early evening: prayers…Night: prayers"(191). This clearly demonstrates that faith was a necessity in every part of his day; it was the one daily task that constructively kept Pi's mind occupied as opposed to merely afraid. With this in mind, while stranded in the middle of the Atlantic Ocean you can well imagine the boredom Pi was faced with. Pi's faith was an opportunity to alleviate that boredom, he would use the resources he had and created his own style of praying. For example, Pi states that, "I practiced religious rituals that I adapted to the circumstances- solitary masses without priests or consecrated communion hosts, dar-shans without murtis, and pujas with turtle meat for Prasad "(208). His ability to create a mass with the little he had was an opportunity for Pi to keep his mental strength through his faith. Ultimately, faith keeps Pi mentally occupied allowing him to avoid insanity, loneliness, and boredom, giving him an opportunity to survive.
When dying of thirst, starvation, and fear, staying "smart" is easier said than done. Pi's devotion to faith is ultimately what maintained his brain smarts. Pi's intelligence is often displayed and maintained by speaking about faith. Even in the midst of a crisis he is able to metaphorically relate faith to an object; when Pi states, "To choose doubt as a philosophy of life is akin to choosing immobility as a means of transportation."(288) you see the brain power revealed by Pi when speaking in regard as to what faith represents. Furthermore, not only does faith keep Pi smart, it provides Pi with the divine confidence that he can continue on his journey. Pi states "High calls low and low calls high. I tell you if you were in such dire straits as I was, you too would elevate your thoughts. The lower you are, the higher your mind will want to soar…It was natural that as desperate as I was, in the throes of unremitting suffering, I should turn to God. (284). In his moments of ultimate need, when he felt his journey beard no happy ending, faith kept Pi mentally strong allowing him to persevere.
Faith proved to be the solution to Pi's problem; it was the one factor that kept Pi mentally strong providing him with hope to maintain his existence on earth. Faith allowed Pi to maintain hope that against all odds he could overcome this battle. Furthermore, talking to God kept his mind occupied; God acted as Pi's companion and took away his potential loneliness. With this in mind, faith allowed Pi to stay mentally smart; it was a daily task that provided Pi with constructive thought processing needed prevent ignorance from developing. On a journey as mentally tormenting as Pi's lifeboat adventure, faith is the one component that is truly necessary in order to survive, it is that voice that drives you, and that force that picks you up when you can no longer walk.
Related Topics