Life in the Age of Machine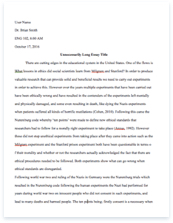 The whole doc is available only for registered users
A limited time offer! Get a custom sample essay written according to your requirements urgent 3h delivery guaranteed
Order Now
1. Life in the age of machines
Life in the age of machines
Background of the Industrial Revolution
* Meaning of "Revolution"
* Political Sense: means the overthrow a government by force * E.g. the French Revolution , people in Paris overthrew the absolute king, Louis XVI and started a republic * Socio-economic Sense: means great improvements in people's living conditions or ways of doing things * What was Industrial Revolution?
* Begin in Europe in mid-18th century
* Improvements were made in areas including industry, energy, transport, communications, medicine, science * Change people's life
* Also called the Age of Machine
2. Cause of the Industrial Revolution
a. Scientific developments
* Western science greatly developed in Renaissance and the Age of Reason * Important inventions and developments were made * This laid the foundation for the Industrial Revolution b. Abolition of trade limits
* Privileges of the nobility ended with the decline of feudalism * Markets were no longer monopolized
* This encourage changes in production methods to meet the rising demand for goods c. Rise of population
* Population continued to increase in the 18th century * Labour was plentiful, so this helped develop industry and trade * Rise of population also brought a rising demand for goods * This encourage changes in production methods d. Development of world trade
* New trade routes to the East were discovered in 15th century Europeans nations started set up colonies in 18th century * Acquired raw materials from their colonies and overseas markets
* Trade grows and demand rose
e. Accumulation of capital
* Developments in trade allowed merchants accumulate large amounts of capital * They have more money to invested raw materials , machines and factories
Related Topics