Legal Underpinnings of Business Law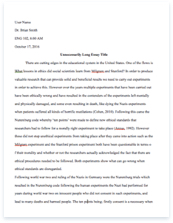 The whole doc is available only for registered users
A limited time offer! Get a custom sample essay written according to your requirements urgent 3h delivery guaranteed
Order Now
Abstract
The aim of this paper is to discuss business structure and organization and how liability differs between each organizational form. Society has set standards that govern our interactions with others. In addition, though not often obvious to the naked eye, most businesses have standards that similar to one another in governing their activities and abilities to function continually. The state of origin joined with the type, scope, and form of business ultimately defines the standards by which a business will abide by. Looking at the various levels of responsibility dispersed to proprietors and partnerships aids in laying down the foundation for choosing the most applicable organization form recommended to graphically design and market a business.
It has been said that knowledge is a powerful possession for one to have. Successful business leaders that are armed with advanced levels of knowledge are more equipped to lead businesses to success. Organizational leaders must also possess some aspect of knowledge of business law in the modern world in order to function. "In fact, anyone that embarks on a professional career, whether in medicine, science, government, or accounting, will benefit from knowledge of contracts, real property law, landlord-tenant relationships and other significant legal matters." (Clarkson & Miller, 2012) The research in this paper is focused on aspects of business law centered on the various levels of liability exposure that business leaders may face from litigation when there is a breach of contract. For the purpose of this research, a fictitious scenario has been created for this paper.
The fictitious scenario involves a breach of the contract lawsuit that is directed at Tinker & Tailor Home Security Services and all the business entities established under it. In an effort to identify the various levels of liability exposure, the paper will also include a brief analysis of the following forms of businesses that are established under Tinker & Tailor Home Security Services: (a) a sole proprietorship, (b) a general partnership, (c) limited partnership (LP), (c) a corporation, and (d) limited liability corporation (LLC). Additionally, a chart has been provided to give a brief synopsis that compares and contrasts various personal liability exposures that an owner would face as a result of the lawsuit. The findings in this research will give owners a better understanding as to the underpinnings of business law and how the need for it will better equip them to guide their companies to success and escape litigation that may have disastrous outcomes. An Analysis of Tinker's Home Security Services
There are five basic organizational forms recognized in the United States. Those forms include: the Sole Proprietorship, General Partnership, the Limited Partnership, the Corporation, and the Limited Liability Corporation. Each one of these organizational forms, grant both advantages and disadvantages to the business leader and organization. The fictitious business in this research is Tinker's Home Security Service and each one of the entities under it is being sued for a breach of contract. "A breach of contract is considered failure of a party to perform to the specifications of a contract" (Seaquist, 2012)
By using the example of Tinker's Home Security Services, Table 1, each business will be compared and contrasted based on the personal liability exposure of the principal owner as a result of being sued for breach of contract. Name of Business Entity Type of Business EntityPersonal Liability for Debts Tinker's Home Security ServiceSole ProprietorshipSole Proprietor Tinker & Tailor's Home Security Service General PartnershipPartners Tinker & Tailor's Home Security ServiceLimited PartnershipGeneral Partner Tinker & Tailor's Security Service, Inc.CorporationCorporation Tinker & Tailor's Home Security Service, LLCLimited Liability CorporationLLC
Table 1
Tinker's Home Security Service
Executives need to comprehend the legal environment of their business in order to better identify the stakeholders who are liable for business' legal responsibilities. For example, Tinker's Home Security Service was set-up as a sole proprietorship. A sole proprietorship is the simplest and least expensive form of a business an individual can create. "The process only requires creating a business name, obtaining a license from the city or county, publicizing the business name in a local newspaper, and opening door." (Strauss S., 2012) In other words, it is pretty simple and not expensive at all to attain. The chief concern, however, is that the owner and the business are one and the same. In other words, the owner is held personal liable when something either goes wrong at the business or the business is sued.
This is due to the fact that Tinker's Home Security Service was established as a sole proprietorship, meaning the owner and his personal effects (an automobile, home residence, and investments) could be seized as collateral to cover any compensatory damages that have resulted from any lawsuits. Tinker & Tailor's Home Security Service General and Limited Partnerships Business leaders who have knowledge of business law generally are in a better position to protect the rights of the organization for staff and the owners. For example, Tinker & Tailor's Home Security Service, is a business established as a general partnership. A general partnership is a business relationship comprised of multiple individuals who agreed to form a business for the purpose of making money. "General partnerships are designed to divide equal responsibility for a company's assets and liabilities." (Strauss S., 2011)
Individuals who enter into a general partnership take part in relations that are similar to that of matrimony in that all those involved: (a) are one and the same and equal say in the company, (b) will spend an equivalent amount of time making decisions regarding the business together, and (c) work in accordance with each other even during the most challenging times. For this and other reasons, fashioning an in-depth agreement that spells out the parameters of the relationship is required as well as the responsibilities and rights of all parties involved with respect to the business and to each other. The disadvantages to this organization form, however, are the negative decisions made by one partner that can destroy the entire partnership and cause it to go into debt, leaving all parties personally liable.
With respect to the general partnership of Tinker & Tailor's Home Security Service, any costs that result from the litigation for breach of contract are shared equally amongst the party members. In the case of Tinker and Tailor's Home Security Service Limited Partnership, however, only the general partners are held as the liable party, because the silent partner is only held responsible for their investments, and they do not engage in the daily operations of the organization. Most individuals enter into a Limited Partnership to address issues of personal liability exposure. This organization form is also known as a silent partnership, meaning that individuals purely act like stakeholders of a business. In summary, for Tinker & Tailor's Limited Partnership Company, the general partners are the persons that are held responsible for any damages that may incur from litigation, while the silent partners' responsibilities are limited only to their investments or the capital they have contributed to business.
Tinker & Tailor's Home Security Service, Inc. (Corporation) and LLC Comprehending business laws have also aided business leaders in identifying the implications of their decisions. In the case of Tinker & Tailor, the business entities best protected from liability exposure in the case of a breach of contract are companies that are set up as corporations. Limited Liability Corporations are regarded as separate business entities from the stakeholders and are thought of as virtual beings that are permitted the following rights: (a) to own both the business name and assets, (b) to borrow or credit funds, (c) to take legal action or to have legal action taken against, and (d) the protections under the law similar to those of a citizen. "In addition, a corporation must also pay taxes and can be found guilty of crimes that are punishable." (Seaquist, 2012)
There are a number of pros and cons of establishing a corporation that individuals must be first consider. The pros to establishing a corporation include: (a) creating a safeguard that shields individuals from legal culpability and personal responsibility, (b) they are hypothetically unbounded and can last in infinity, (c) stakeholders are still able to earn a profit without having to engage in daily operations, (d) businesses possess more clout with an "Inc." added to the end of the business name, and (e) there are a number of tax benefits including annuity and profit sharing options. In contrast, the cons to establishing a corporation include: (a) it is very expensive to establish a corporation, (b) stakeholders have little say in daily operations, (c) corporations are subjected to governmental inquiry, and (d) corporate taxes are very intricate and require a skilled professional to manage it.
On the other hand, Limited Liability Corporations (LLC), help reduce the complexities of corporations by establishing a mixture form of business that joins the best features of all organizational forms together into one. Because of this, it happens to be the most popular choice of organizational forms among entrepreneurs. Limited Liability Corporations safeguard their proprietors from any sort of personal responsibility and, like most partnerships and sole proprietorships, can be set-up informally. In summary, Limited Liability Corporations are businesses that most small business owners choose simply due to the fact that they are easy to form, the corporate safeguards they provide, and the straightforwardness of the taxation process.
Under this organization structure, the organization, and not the proprietors, is held liable for the legal responsibilities of the business. From the conclusions reached in the Tinker & Tailor litigation analysis, our findings conclude that an owner's personal liability exposure is best safeguarded by business entities formed under the corporate umbrella; whereas business entities formed as a sole proprietorship or partnership leave an owner more exposed and personally liable for covering any damages incurred from litigation due to a breach of contract. For that reason, the following three recommendations have been recommended to limit the liability exposure in the Tinker & Tailor Home Security Services business entities that are most defenseless: (a) convert those business entities to corporations, (b) closedown the businesses most in danger, or (c) sell and discharge whatever may be necessary. Conclusion
Business leaders who have a better comprehension of the contracts the sign and the legal terms that shape the parameters by which an organization operates under will have a cutting edge on their competitors. Additionally, owners that comprehend the legal environment and the organizational forms they engage in: (s) better safeguard themselves from having their assets seized, (b) identify their duties and liabilities, and (c) aid them with legal exodus tactics and termination of business relations. Furthermore, the most effective leaders employ legal services and work in partnerships with them to evade having to pay expensive lawsuits. The findings of this research have concluded that while it may save business leaders both time and energy during desperate times to rely on hope to see them through, leaders that strategize and comprehend the underpinnings of business law are better prepared to create an organizational form that will protect their activities and aid them in avoiding expensive lawsuits.
References
Clarkson, K. & Miller, R. (2012) Business Law: Text and cases: Legal, ethical, global and corporate environment Mason, OH: Cengage Learning
Seaquist, G. (2012) Business law for managers San Diego, CA: Bridgepoint Education, Inc. Strauss, S. (2011) Get your business funded: Creative methods for getting the money you need Hoboken, NJ: John Wiley and Sons, Inc. Publishing
Strauss, S. (2012) The small business bible (3rd Ed.) Hoboken, NJ: John Wiley and Sons, Inc.
Related Topics