Learn More About Mexican Cannabis Legislation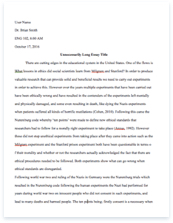 The whole doc is available only for registered users
Pages: 3
Word count: 512
Category: Mexican
A limited time offer! Get a custom sample essay written according to your requirements urgent 3h delivery guaranteed
Order Now
The future Mexican cannabis industry is set to play a significant part in the international cannabis market. Unlike the United States' handling of marijuana-related legislation, which has resulted in legal framework that differentiates between hemp and cannabis, Mexico's legalization of cannabis will address all forms of the plant. The potential of this legalization can be estimated by comparing Mexico to other countries where weed is legal. Mexico boasts a much larger population than Canada and Uruguay, so it is likely that the success of the latter two countries' marijuana markets will be multiplied once Mexico's own market comes to legal fruition. Furthermore, as Lisa Pittman, an attorney at the Coats Rose law firm who specializes in marijuana, states: "Mexico already has quite a history of using cannabis and shipping cannabis across our borders." Mexican retail chains have also expressed interest in introducing CBD products into their product ranges.
The still-evolving bill detailing the conditions of the eventual Mexican cannabis industry is extensive. Possession of twenty-eight grams or less by an adult will be allowed, along with the ability to grow up to six plants in a single household. Cannabis clubs may be permitted. The bill also legalizes five types of cannabis-related licenses: import and export; sale; cultivation; research; and transformation. However, according to a newly-introduced revision, each cannabis business will only be allowed to choose one of these five licenses that they'd like to operate under. This same update also places restrictions on marijuana businesses' foreign investment and horizontal integration.
The current legislation of the Mexican cannabis industry includes stipulations meant to support those who can prove that they have been impacted in a negative way due to Mexico's marijuana prohibition. These individuals will be granted 40% of cultivation licenses, as well as being released from the enforcement of certain regulations. An agency will also be established to deal with regulatory issues pertaining to marijuana and hemp.
Total regulation of the legalized Mexican cannabis industry might require years of development, and unfortunately, the pandemic is exacerbating this issue. The aforementioned bill still needs to be signed off on by the Mexican Senate as a whole, by the Chamber Deputies, and by the president – but decisions about this legislation have been delayed yet again. The bill's full approval was already pushed back from the original date October 2019, supposedly a "one-time" occurrence. However, with the rise of coronavirus as a grave concern, Mexico's legislature has temporarily halted the majority of its proceedings and asked its Supreme Court for another deadline. The Supreme Court permitted this, and the bill should be passed into law during the Senate's September session.
The legal beginning of Mexican cannabis industry might be delayed, but its potential will likely make the dawn of this industry worth the wait.
To learn more about Mexican cannabis legislation and the industry's future, visit the source information at the Marijuana Business Daily and the Hemp Industry Daily websites.
Cannaconnexions is committed to aiding cannabis businesses' expansion through networking, capital attainment, and mentoring that is designed to work specifically for your business. Contact us at cannaconnexions(at)gmail.com for more information.
Related Topics