Language and Symbolic Power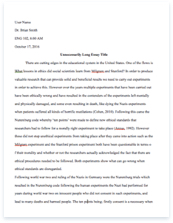 The whole doc is available only for registered users
A limited time offer! Get a custom sample essay written according to your requirements urgent 3h delivery guaranteed
Order Now
             The paper focuses on the underlying structural significance of language and its inherent connection with symbolic power, embodied in the social structure, cultural capital and politics. The leading work on this topic which we will refer to several times in this paper is by Pierre Bourdieu, an eminent French sociologist. Bourdieu's book Language and Symbolic Power have been the basis of the books and articles by Neville Alexander, Michiel Leezenberg, William F. Hanks and Richard Jenkins, which we mention later in this paper.
            "Language and Symbolic Power" was a unique attempt by Pierre Bourdieu, to understand the relational importance between language and power. He has underscored the importance of language, not as a mere tool of communication, but as a symbol of power, which people use to achieve their goal, thereby exhibiting their power and glory. Bourdieu in this respect unleashed a reaction against the traditional views on language, upheld by Saussure and Chomsky, the proponents of the structuralist linguist theory. Bourdieu has further maintained that, the linguistic expressions are shaped by the 'habitus'. The author repeatedly spoke about the 'habitus' and the 'field', while making a comparative study between language, social structure, mass media, class and gender. Individuals use language, in keeping with the social structure.  In politics, Bourdieu argued, where words are measured as acts, language as symbolic power takes a backseat.
(Bourdieu, Pierre. 1993)
                  Bourdieu along with some of his colleagues became seriously involved from the 1960's, in essaying the relation between power and language and culture. He affirmed that language played a major role in outlining social stratification and also reinforces the differences between the classes. He also attributed the cultural differences in society to the French academic world. (La Reproduction, 1970). He drew upon a close relation between perverse symbolic power of pedagogic activity and the state's right to resort to physical force.
In order to understand Bourdieu's language with symbolic power, it is essential to first understand the terms 'habitus and field', the principal concepts of the author. Education and other cultural forces form the habitus around an individual, who also acts according to his habitus. The habitus shapes the eating habits and speaking habits of individuals. They strive to attain social mobility through education and cultural control or 'symbolic capital'. Taste is an essential element in Bourdieu's work to mark social differences.
Bourdieu opined in his book 'On Television', that cultural capital or symbolic power is undermined by political control. We will discuss in detail in this paper later, how mass media communications affect 'symbolic capital'. (Sociology Professor, 2001)
Bourdieu further stated that capital is transmitted from one generation to the other, which when controlled by individuals or groups of individuals, demarcate the social hierarchy. The different forms of capital which the author spoke of are, economic capital, social capital, cultural capital and symbolic capital.
                  In trying to analyze Bourdieu's idea of capital and its association with symbolic power,  Neville Alexander delivered a lecture at the Rhodes University in 2001, regarding the linguistic market and symbolic power. He attests to the immense contribution made by Pierre Bourdieu in studying the co-relation between linguistic resources, economic, social and political power. Neville Alexander asserted that the symbolic power or invisible power, which establishes itself through the cultural medium, i.e. universities, societal differences are created in turn. Those who are subjected to cultural or social control believe in the monopoly of the powerful just as those who prevail at the top of the hierarchical structure. People from different social structures speak a number of languages and dialects. It is natural, that the native language may gain predominance over the other languages and dialects. Speakers of the legitimate language will acquire a larger share of the cultural capital, over those who fall behind in the race of pursuit of interest.
(Alexander, 2001)
                     Symbolic power has also been discussed by Michiel Leezenberg in the University of Amsterdam. While discussing symbolic power in ancient China, Leezenberg has drawn an interesting analogy between, Confucius, a leading Chinese intellectual of ancient China and Bourdieu. Like Bourdieu, Confucius too believed in the powerful use of language, a power that is symbolic, and operates significantly, when individuals remain unaware of it. Confucius's De, was a sign of symbolic power, a linguistic construct, disseminated through education, a cultural attribute.  Like Confucius, Bourdieu too believed in the efficacy of language, not as a means of communication only, but as a vehicle of power. Names and rectifying names are what society comprises of. The authority, which Confucius spoke of, had a semblance with the symbolic power, as described by Bourdieu. The performative power, Bourdieu argued, had no relevance as linguistic resources themselves, but was significant in its association with the other divisions of the social structure. Language, he emphasized, has an inherent connection with symbolic power. Bourdieu's 'habitus' has a close resemblance with Confucian 'dao' or the way an individual is conditioned to act.
(Leezenberg, 2008).
                        We have already seen that Confucius almost anticipated Pierre Bourdieu. We will now delve more deeply into the major aspects of Bourdieu, which governs language and symbolic power. In the process, we will discuss how the key components of Bourdieu's book, 'habitus' and 'fields' shaped the important facets of his writing. In order to discuss about the main aspects of Bourdieu's idea of language as symbolic power, we will first deal with his concept of structuring language or information.
While analyzing, how to structure information, Bourdieu maintained that there is nothing called structuralism. However, a variety of structuralist theories to culture and social control exists according to Bourdieu. But the author, himself, has been described as a structuralist in the same league as that of Foucault, Chomsky, Levi Strauss and Piaget. (Jenkins, 30).
            Apparently, the structure of language can be distinguished as phonemes or speech sounds, morphemes or the lowest language denominator that includes meaning, surface structure or the words and phrases that form a specific sentence and deep structure or the inherent meaning of sentences. Unlike the proposition laid by the structuralists, of a universal notion of human thought processes, Bourdieu argued that human thought processes are shaped by societal conditions, influencing people to act.  Bourdieu spoke of language or information being codified and how the different categories influence the functioning of language.
(Murphy, 2001)
               In what Bourdieu calls 'structuring structures', he asserted that it is imperative to go beyond language structures, and analyze how language functions. If system work denotes creation of information, then it is indispensable to look the co-relation between language and symbolic power. System work and language usage reproduce more structures, thereby putting information and language into structuring structures. (Richard Baskerville, 50). Bourdieu spoke about invariance and structure in his works, but ignored the linguistic resources from which they inherited. The 'habitus' is inter-related with the structure of language. The habitus governs the speaking habits and communicative actions of the individual. Structuring information is also molded by the 'field'. The field marks the position of an agent in a given structure and the former's oppositional relation with the latter.  Bourdieu insisted more on structuring information as in the deep underlying meaning of language and its association with power relations. (William F. Hanks, 2005)
                     After discussing about structure, language and information, we must get an idea of how's Bourdieu's idea of power relations had its impact on mass communication and media studies. Bourdieu opined that modes of communication are symbols of power relations. The agents or individuals carry with them various degrees of symbolic power. Those with a relatively greater control of cultural capital such as cultural codes, control symbolic power in turn monopolizing political power. In this respect, Bourdieu spoke of television journalism and how it degrades cultural capital, thus trying to seek political control. The influence of field is strong, when Bourdieu speaks of media studies. Every field has an actor and an oppositional relation with other fields or actors. Journalism tries to subject other fields under it, but it also succumbs to pressures created by other fields. Bourdieu argued that, journalists control information and cultural capital to a great extent, thus limiting the access of the common man to the 'public space'. The field of journalism, however, depends up on external forces, including scientific and artistic production and not on cultural production. Journalists have some inherent contradictions. To get the true story, we need to compare what the journalists have to say and the overall media coverage as a whole. (Takashi ITO, 2006)
Pierre Bourdieu's work, On Television, which hit the bookstores in 1996, became an international bestseller, surprisingly. It was an ideal recipe to spark off a controversy in the media. The media controversy went on for months, ultimately gaining much recognition for the book as well as the author. In his book, he highlighted, the limits of modern day journalism. The contemporary media, in the form of television, have failed to educate the masses properly. The media is mostly tied up with issues such as disasters, stories which easily sell with the common man, rather than focusing on more serious issues such as political and social troubles. The media in turn, constrains the common man from getting the real picture of politics and other issues. Political debates often revolve around trivial issues. The impact of television on culture is disastrous. It is the onus of the intellectuals to reach the people with the true story. Television has begun to exercise its control over the print media and the public space as well.
            Bourdieu's work on mass media and communications can also bring the United States and other countries within its purview. But there can be no generic media policy across the globe. For example, ideas that govern media practices in France will be particularly different than that in the United States. Whether Bourdieu's idea of field of journalism can be extended to other fields as well, cutting across other nations is a matter of more detailed study. (Szeman, 1998)
               Let us now look into another aspect of language and symbolic power, i.e. information control. Pierre Bourdieu has advocated the idea of censorship and euphemism. By this he means, that speaking a language or rendering information as relevant is done, if expressed articulately and eloquently. A few ways of speaking is granted to some, while depriving the others.
               In the Habitus, Symbolic Power, and Hegemony: A critical examination of the news media?s framing of the African AIDS crisis, Edwar Said says that knowledge leads to power and power means more information and control. Cultural or information control will delegate control to a great power, causing an intellectual famine. This concept bears a close resemblance with Bourdieu's idea of habitus. If there is a control on information, it is when the individual so chooses to act in his own field.
                  We will now analyze the relation of language and symbolic power in relation to health and communications. To reduce ethnic differences in health, doctors have resorted to culturally rich care. Bourdieu has tried to relate the symbolic power of culture in the clinical field. Bourdieu's habitus is again brought into focus while discussing about health and communications. Here we have tried to look into the multiple resources at the patient's disposal and its application in various contexts and fields. Another important aspect of Bourdieu's theory is the influence of language habitués on language and social class. The ideas of field and habitus have been brought into play again while discussing about how language as a symbolic power creates social distinctions. In talking about language and social class, he has invariably brought to our notice, his key concepts of social and cultural capital. Bourdieu argued that, the status which an individual enjoys in society is not by his class, but his relation with all types of capital including, social, cultural and economic. He emphasized that the inherent structures of language including accent, spelling, grammar and style all reinforce cultural capital in turn helping an individual to rise up the social ladder. (Biographybase, 1993)
                     Bourdieu has finally emphasized the importance of language as a symbolic power and its relation with gender. He has maintained the use of language differs according to gender. The idea of field is once again concentrated upon, to analyze how the gender identity is established within the social structure. Thus, we have analyzed in detail, the influence of language and relational powers on structure, information, mass media, gender, class and health.
Works Cited 
Bourdieu Pierre. "Language and Symbolic Power". Ed. John Thompson. Harvard University Press, 1993.
Pierre Bourdieu. Associated Content available at:
http://72.14.235.132/search?q=cache:aBLGwn8yllkJ:www.sociologyprofessor.com/socialtheorists/pierrebourdieu.php+Pierre+Bourdieu%2Bcontrol+of+cultural+capital&hl=en&ct=clnk&cd=6
Marginson Simon, Bourdieu's notion of social capital. "How useful is it in understanding the social effects of higher education, 27th October, 2004, available at: http://www.education.monash.edu.au/centres/mcrie/docs/faculty-seminar-bourdieu-social-capital271004.ppt#256,1,Bourdieu's notion of social capital
Alexander Neville, D.C.S.Oosthuizen Memorial Lecture, delivered at the Rhodes University. "Language Policy, Symbolic Power and the democratic responsibility of the post-apartheid university. 2001, available at: http://www.nu.ac.za/CCS/files/ruacfree.pdf.
Leezenberg Michiel, Confucius Meets Bourdieu: Performative Language and Symbolic Power in Ancient China, University of Amsterdam. Associated content available at:
http://home.medewerker.uva.nl/m.m.leezenberg/bestanden/Confucius%20Meets%20Bourdieu.pdf
Jenkins Richard, Anthropology and Structuralism: "Pierre Bourdieu". Routeledge, 1992, 190 pages. Associated content.
Structure of Language: Associated content available at: http://www.willamette.edu/~mstewart/nwacc/presentations/langandcog.ppt
Janelle Meyer, Dr. M.D. Murphy, Anthropological Theories: A Guide Prepared By Students For Students, Structuralism. Available at:
http://www.as.ua.edu/ant/Faculty/murphy/struct.htm
Baskerville Richard et al: Organizational and Social Perspectives on Information Technology: IFIP TC8 WG8.2 International Working Conference on the Social and Organizational Perspective on Research and Practice in Information Technology, June 9-11, 2000, Aalborg, Denmark. Springer, 2000. 525 pages. Associated content available at:
http://books.google.com/books?id=a8A40hZJY4wC&pg=PA50&dq=Structuring+information+in+language%2BPierre+Bourdieu#PPA50,M1
William F. Hanks: Pierre Bourdieu and the Practices of Language: Department of Anthropology, University of California, Berkeley, California, 94720-3710. Associated content available at:
Bourdieu, P On Language and Symbolic Power: Bridging Research and Policy: Polity in association with Basil Blackwell, Cambridge, 1991. Content available at:
http://www.gdnet.org/middle.php?oid=905.
Takashi ITO, Journalism in Power Relations and Pierre Bourdieu's Concept of "Field": A Case Study of the Coverage of the 1999 Group Bullying Murder Case in Tochigi Prefecture Keio Communication Review No. 28, 2006. Content Information available at: http://www.mediacom.keio.ac.jp/publication/pdf2006/review28/03_Takashi%20ITO.pdf
Review, Imre Szeman: Pierre Bourdieu, On Television. Trans. Priscilla Parkhurst Ferguson. New York: The New Press, 1998. 104 pgs. Relevant Content available at:http://72.14.235.132/search?q=cache:OjkPjqTJsG4J:eserver.org/clogic/1-2/szeman.html+On+Television+by+Pierre+Bourdieu&hl=en&ct=clnk&cd=2.
Associated content available at: http://www3.interscience.wiley.com/journal/120121719/abstract?CRETRY=1&SRETRY=0
Associated information available at:
http://72.14.235.132/search?q=cache:U5Yq2jayDdQJ:www.biographybase.com/biography/Bourdieu_Pierre.html+Language+and+social+Class%2BPierre+Bourdieu&hl=en&ct=clnk&cd=29&gl=in.
Lois McNay. Associated information available at:
http://tcs.sagepub.com/cgi/content/abstract/16/1/95
Related Topics