Lan-based Examination System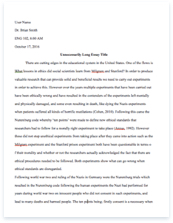 The whole doc is available only for registered users
A limited time offer! Get a custom sample essay written according to your requirements urgent 3h delivery guaranteed
Order Now
Computer technology can be found in cars, in supermarkets, even in vending machines. More and more things are becoming computerized. The future offers many opportunities for those who have knowledge and skills in the area of computing. An interesting and exciting field
Computer Science and Information Technology are relatively new disciplines that involve working at the cutting edge of technology. Robotics computer graphics, electronic business, networking, the World Wide Web, and multimedia, are just a few of the hot topics in Computer Science and Information Technology. Computing offers diversity
Computer science through Information Technology can be applied not only in the fields of science and engineering but also in such diverse fields as commerce, psychology, medicine, art and music. Many career opportunities
The continuous growth of the computer industry allows Computer Science and Information Technology graduates obtain financially rewarding and challenging careers with government bodies, computer companies and large companies and banks like:
IBM
Digital
Unisys
BHP
MIM
Westpac
Microsoft
Google
College Student
As a college student, you very likely know how to use a computer for many tasks – from word processing to surfing the Web to managing your music, photo, and movie collections. You are probably also aware of the pervasive presence of computers in every life – in transportation, communication, entertainment, household appliances, educational institutions, government, and business. What you might not know is that computer science is the discipline that has made this entirely new way of life possible. The study of computer science, like other subjects in a liberal arts education, will give you a board and deep understanding of the fundamental concepts and principles underlying much of our world. Special Aspects of Computer Science
Algorithmic Thinking
Computer science focuses on the discovery and development of algorithms, or methods of solving problems that can be automated. No matter what field you work in, if you can conceptualize the solution of a problem as an algorithm, that problem can be solved with a computer. Algorithmic thinking that you learn to do in computer science is a systematic and general-purpose approach to problem solving that cuts across all of the disciplines in science, engineering, and the arts. Designing and Making Things
Computer science has sometimes been called the "science of the artificial". Computer scientist design and construct descriptions (algorithms) of entirely new processes never before encountered in nature. These processes can make or bring into being an entirely artificial world. Unlike the real world of artifacts created by artists, craftsmen, and engineers, the world created by computer scientists can be entirely virtual. By learning how to design and make things in computer science, you will become a better designer and maker of things in any field. Information Architecture
The "things" that the computer scientist makes and manipulates with algorithms are pieces of information. Many of these "bits" are digitized representations of "real things", such as photographs, musical tunes, and movies. The computer scientist focuses on how to organize and control the complexity of this information so that it can better represent reality. The skills of organizing and managing the complexity of information that you acquire in computer science are important in almost any area of work or study.
Related Topics