Lahore School of Economics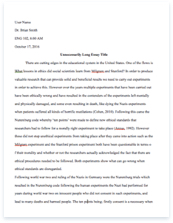 The whole doc is available only for registered users
A limited time offer! Get a custom sample essay written according to your requirements urgent 3h delivery guaranteed
Order Now
Topshop is a British multinational retailer which specialises in fashion clothing, shoes, make-up and accessories. It has shops in around 20 countries and online operations in a number of its markets. Topshop is part of the Arcadia Group, which is wholly owned by Philip Green and owns a number of other retail outlets including Burton, Dorothy Perkins and Miss Selfridge. Topshop was founded in 1964 as Peter Robinson's Top Shop, a youth fashion brand within the Sheffield branch of Peter Robinson, a now-defunct department store chain.The first stand-alone Topshop store was opened in 1974. With over 300 stores in the UK – including our iconic London flagship store – 100s of locations around the world, and now the first US store on New York's Broadway and Broome, Topshop continues to make its mark on the international style map.
As one of the biggest supporters of British design talent, Topshop has sponsored the internationally recognised NEWGEN scheme since 2002, bolstering the careers of fashion's favourites: Christopher Kane, Jonathan Saunders and Marios Schwab. And, having been an early pioneer of designer collaborations, Topshop continues to work with some of the industry's most iconic names, from Kate Moss to Barbara Hulanicki. Strategic Business Unit
The Strategic business unit chaosen for this project is Kids Foot wear . TOPSHOP is already in the market with its clothing line for Kids with the name of KIDS MINI. This Launch in the footwear segment will enhance its dominance in the KIDS market. Its launch in Pakistan through this segment will be unique and appreciable . People although do not know TOPSHOP but with the brand persona and the likeliness of the being one of the largest retailer will help it establish its foot strongly in the Pakistani market. In Pakistani market the Brands like Bubble gummers and North Star are its competitors.
SITUATION ANALYSIS:
PESTLE Analysis:
Political
Although Having a democratic government since almost five years the condition is not yet stable . While Setting up the stores the TOPSHOP teams need to have a consideration of the Energy and power crisis in Pakistan. Government is also encouraging the foreign investors in Pakistan by sting up good import rates. To encourage local market Government has also encouraged the local investors for export by reducing the duties. While encouraging of development of local Market, Allowances by the government to for sponsoring of the industry from China has flooded the market with cheaper and low quality shoes. Economic
High interest rates in the country .
Interests rates are also fluctuating towards the higher side and due to this TOPSHOP can face high difficulty in establishing its finances in the country. Such economic conditions pushes the public to more savings and such savings can effect the sales of TOP SHOP. Pakistan's footwear industry manufactures around 120 million pair annually for local Consumption and it exports 2 million pair per annum roughly and the average price charged for each pair stands around $10. Its share in Pakistan's total exports is about to touch the figure of$200 million. So economic downward trend is badly affecting the industry
SOCIAL
Social life of people of Pakistan are changing at a rapid pace , especially of upper middle and upper class. People are getting more money oriented than seek easiness and comfort in every of their task. With the introduction and depth of TV cable and internet the cultural shift is more towards the lines of western style . In Pakistan people mostly purchase shoes for the Kids at the time of School opening & events. Some of the purchase is done for joggers . People are actually now a days encouraging their kids to play and participate in extra curricular activities so shoes for kids are rapidly purchased. People of Pakistan are among the tenth most populous country so it always is a rapidly growing market for the TOP Shop. TOPSHOP therefore needs to realize that this cultural shift has therefore created an opportunity for this brand to pitch in and make its mark. It's the right time to penetrate in this market. Technological
Efficient production is lot enabled by the technological advances . These advances therefore are also part of this industry and TOPSHOP needs to produce the good shoes which are technologically advance in this market. Technological enhanced products bring quality and TOPSHOP is well equipped with that. In Pakistan the technology used by competitors are not advance therefore they had the high conversion rates. New technologies like water proof souls, polyurethane soul which are light weight and other artificial leather etc. are becoming common and therefore likely to increase the customer base. Legal
Heavy taxes on the import industry.
Labour is privileged in the country therefore a TOPSHOP has to abide by all the aspects of the country as minimum wages rate. These wages laws has to be abided by. Environmental The shoes are generally made of leather and the source of leather is animal Skin . the natural Means are although Abundant but the Environment protecting agencies are against this because Fauna has to killed for this. Environmental laws are actually protecting this and therefore it has to be devise ways which are more closer to the nature . Internal Analysis:
hit-the-trend styles
affordability
accessibility – store coverage all over the globe
availability in clothes range
numerous choices in product lines
additional services – cafe, nail salon, etc
established brand image and market position .
over 300 stores in UK and 100 overseas – increased competitive edge on the international retail market Charity work w/ PETA, Breast Cancer, TRAID &
Starlight – providing a strong brand image and establishes a trustful relationship with its stakeholders Great range of awards won, making it a highly recognized High Street Retailer in Britain, and overseas Top Shop has a lot of services that makes the customer life easy, like: Style Advisor, Membership Card, Topshop To Go, Topshop Express, Concierge, In-store They offer a student discount!! This is good because a majority of their target market.
Porter's Five Force Analysis
Factor
Description
Impact
Threat of Substitute Products
TOPSHOP footwear for the children is although of high quality and compatible but still existing industry giants are hard to beat. Moderately Favourable
Threat of New Entrants
Well established brands and distribution channels.
Customers are loyal to existing brands.
China bringing in low cost shoes in market
Heavy R & D for comfort foot wear.
Favorable
Bargaining Power of Buyers
Buyer is fragmented throughout the country and they are large in numbers that's why bargaining powers of buyer becomes low regarding concentration. buyers bargaining power is low.
Buyers bargaining power is low as high quality and fixed prices. Switching Cost is high as TOPSHOP provides good quality at cheap prices.
favorable
Bargaining Power of Suppliers
Raw materials have commodity status.
Suppliers are very dependent on consumers.
Supplier's can be replaced easily due to globalization.
Favorable
Competitive Rivalry
Well established and huge competitors such as North star & bata. Competing globally due to online shopping.
Leading industry can increase costs.
Researching to gain a competitive edge.
Unfavorable
Result:
4 out of five forces are favourable forces so currently launch of footwear is Safe and one has to focus on it for business continuation.
SWOT ANALYSIS
Strengths
Wide Variety of Merchandise
Creative by nature
Offering of free personal consultants
Store Coverage all over the globe.
Student discount
Competitive pricing as market penetration is deep.
As TOPSHOP is in many countries it has the experience of marketing in diverse cultures. Weaknesses
Already not established here . Pakistani people are unaware about the brand equity. High end quality retailer.- so it will be appealing to those who has extra money to spend. Opportunities
Pakistani market has always welcome the good quality.
TOPSHOP can franchise with here.
TOPSHOP with all its financial muscle has all the strength to overtake big brands. It's a developing market here in Pakistan , where socio cultural shift is in place so its can be a good breeding site for TOPSHOP. Threats
Political conditions in Pakistan are not stable.
Economic Conditions are not welcoming with currency depreciation & volatile interest rates. Strong competitors like BATA & Servis.
Competition from Chinese shoe bombarded in Pakistani market.
Conclusion:
Summing up al the External as well as internal Analysis one can conclude that TOPSHOP has a huge brand equity and has hands on experience to deal with penetration in diverse markets so Pakistani market will also prove a good addition to its list of success. But at the same point Pakistan has volatile political and economic environment and entering such a market will definitely will be challenging for TOPSHOP. MARKETING OBJECTIVES
The marketing objectives for TOPSHOP in Pakistani market are: To get my brand known in key markets of Lahore Karachi &Islamabad in 2 years. To open 8 outlets in one year in main cities of Pakistan
To get 25% of market share in 2 years time.
To get my brand known through School campaigns in first 6 months of launch. These objectives have been set by keeping in view that Pakistani Market is highly competitive market and TOPSHOP will create a pricing war between competition.
MARKETING PLAN
Segmentation of Market
The market of Pakistan is an excellent growing market. Pakistan is 6th most populous country in the world and with it population growing more than 1. 6 % it has an excellent potential for any new retailers. As people of Pakistan are at the moment is in state of socio cultural shift their trend of family shopping is getting popular and this has created the opportunity for many retailers all over the globe to enter into this market. Kids usually have a problem of changing of their shoe sizes as they are growing at a rapid pace but at the same time the Parents want for their children is in easy and comfortable shoe which is flexible and does not harm their feet at all. This need has created the parents to spend more money on their children as compared to their own selves. Choosing a market segment for penetration for TOPSHOP kids footwear is a 3 step process .
1) Based on this evidence and following the process of market segmentation we have targeted homogeneous market segment of Upper Middle , Middle and upper class segments of urban areas. 2) The second step of criteria is based on the facts that the socio cultural environment of these classes are changing rapidly and these class people are more receptive to such changes. 3) The third step is of determining the size and potential of market segment. This is the major segment of Pakistan in the urban area. Around 50% of people live in towns of 5000 plus people and Places which are our target market i.e Lahore , Karachi and Islamabad has almost 5% of the total population of Pakistan. Kids between 1-14 years old are around 36% person which makes Pakistan one of the most promising market for TOPSHOP. Target Market
Targeting a marketing segment is a process where one has to consider the market attractiveness and competitive position factors . Based on this one can attract a certain market segment. The target market for TOP shop is actually the kids in the age between 1 to 14. Similarly the target segmentation for this also includes the parents because children of this age are not financially free to purchase for their own stuff and parents play a major role in the selection and purchase of these shoes. These consumers actually belong to the top 5 socio-economic classes of the market . Among these are the children which are infants and purchase for them are usually done by the parents. The children aging between 8 to 14 are the ones which needs shoes for different purposes.
There are typical school shoes and the shoes which are usually termed as Joggers. School shoes in itself should have the uniqueness of being classy and yet sporty while joggers are usually evening shoes. The geo demographic of this target market are very simple to understand and the parents of these look for comfort, agility and stylishness in the shoes of their children. These people may be have the monthly income of 30000 or above per month and they could be married or single. These children or kids spent their times in school in the morning and in evening they do their homework and their after sometime is allocated to their evening games . for evening games they need shoes again. These consumers live in the big cities of Pakistan like Lahore , Karachi and Islamabad. Conclusion
Based on the above scores the market attractiveness can therefore be plotted on the matrix as :
So one can easily infer that TOP shop has to stick to its core business and had to work hard to get some place in the Market. Positioning & Differentiation
Differentiation in the market
TOPSHOP has to work very hard in order to gain share in the market of kids shoes. At the moment Bubble gummers are the best sellers in the children between 5-11 years of age. The differentiation in the kids shoes market has to be created through 3 different segments of the market. First is the market of children aging between 1-5. Then children in the age between 6-11 years . similarly then the early teen from 11 to 14 . All of these have different needs and moods which vary from one to another and one has to be smart enough to cater their needs. But TOPSHOP hits on one of the basic needs and that is common among all the age groups and that is the comfort of the foot. At this age the Size of the fot is amazingly changing every year and foot needs a special care in order to grow in a perfect manner. TOPSHOP with its previous knowledge bring the rich experience and it spends a lot in the R & D . This is the competitive advantage that TOPSHOP has on its competitors here. The TOPSHOP will spend a good time on the R & D of the shoes . The growing foot needs importance at all three levels when its growing 1) Foot Flex Line
2) Arch line
3) Heels & toes.
The TOPSHOP will take special care in the design of the shoes that all part of the foot grows smoothly in their shoes and it suits for all the ages. More over this differentiation of unique design will be communicated at all levels. SO the differentiation factors come in terms of Foot Comfort and unique designs. Similarly its unique designs will be more designed for the school shoes as it is the longest time when the foot of the children remains . The evening shoes are usually used for much less time. The differentiation factor also includes the promotion of the brand at schools by mascots. It has also been one of the strengths of the TOPSHOP that its Consultants are present at its outlets for custom made designs. The same marketing strategy will also be followed here in Pakistan. Positioning in the market
Topshop is the well established brand worldwide, and recognized around the globe. The name Topshop itself is a trademark thus making any copying and piracy illegal upon Topshop. It is the registered trademark in number of counties in the world. Moreover, the company strongly emphasize on its Production and Marketing, Research and Development and Designing departments to gain a competitive edge and build a positive position in consumer's mind. Consumers in Pakistan market are very receptive to new international brands and Topshop with an established and known brand name would be perceived as superior quality and high-end brand with top quality and durable product. This positioning needed to be endorsed and this can be done through advertisement and media. The positioning therefore will be done in the same manner by unique designs will be more designed for the school shoes as it is the longest time when the foot of the children remains . The evening shoes are usually used for much less time. The positioning statement of the TOPSHOP will be "Designed for the Growing needs of Your children". The TOPSHOP outlets will be established in the areas of Liberty and Defense and Mall road in lahore and Tariq Road in Karachi.
THE MARKETING MIX
The marketing mix for TOPSHOP will be in terms of organizing events at school level, off site events with MASCOT of TOPSHOp and some traditional marketing strategies in terms of ATL & BTL. So in Pakistani markets the marketing Mix for Topshop will be : Product Strategy
The TOPSHOP kidswear in terms of shoes will be launched in three different categories. The shoes for 1-5 years of age will be more on the softer side and will be medically more comforting for the growing needs of the baby. At the same time the design s of these shoes will be of eye catching colours like Pink , Sky Blue , orange, Parrot green etc. The shoes of boys will be more printed with logos of racing cars and aggressive sports and for girls it will be printed of Barbie dolls and flowers etc. The second category of shoes is for kids of 5-10 years of age . in Pakistani market these will be for two types . one is for school time and other is for evening wear. In Pakistan evening wear shoes are most likely used for the children both for playing sports as well as for children going at functions.
The school wearing shoes will be of black colours with polish able surface and its surface will be made of such materials that are less prone to dusty environment of Pakistan. The shoes that are to be worn in the evening will be more lively and sporty shapes . The third category is of the shoes for children between 11-14 years of age. These are the grown up children and in Pakistan due to the penetration of Cable Tv and internet will be more conscious in their looks and appeals. These shoes will be trendy yet comforting by the TOPSHOP and the regular eye catching colours that was being used will be put off and more appealing and IN colours will be used. Distribution Strategy
As per the analysis of the customers given above and concluding from thePEST analysis it is easily forseen that that the distribution will be done through its retails stores. Initially the stores will be franchises and then after some while when its foot are firm in the market then own stores will also be established. The stores will be established at ideal locations and the ambience of the stores will be like a bit funky as well as more oriented towards the moods of the kids.
Promotional Strategy
The promotional strategy for the TOPSHOP kids shoes is very clear and is targeting both the children and the parents of the children. The parents have been given equal importance in this as they are usually the decision maker of the shoes they want to buy for their child up to the age of 8 to 10 and in Pakistani environment it usually prolongs till the age of 14. The promotional Strategy for the kids of 1-5 are totally for the parents and the awareness will be given through ATL and BTL activities. The ATL activities of adds in the Tv will be used and as the social media is getting popular among the new parents then the ads for the social medias will also be prepared . Separate pages will also be made on the social media.
Also cartoon networks will be approached for TV commercials between kids favourite cartoon programmes For the kids of age 5-10 the promotion will also be in two phases. The events will be arranged at school where relay races will be conducted and the students winning will be awarded TOPSHOP shoes to be better athletes in the fture. Similarly the Cartoon networks will again be used for promotion and similarly the joy lands will be heavily marketed by BTL activities. For the Kids of age between 5-15 the promotional Activities will be through child Stars like Atlas Khan of Squash and Swimmer Maria . these activities will create stir among the students plus they will be picking the TOPSHOP shoes as more trendy and stylish. Pricing Strategy
The pricing strategy for TOPSHOP shoes for kids has to be very critically controlled. With its entry into the market there is a chance that price war will begin among the competitors'. As most of the competition at this moment is charging high because of their superior nature or due to the brand equity it has earned in past some years. so for the pricing strategy it has go Head on Head with its competitors and the with its strong and different ambience stores it can even charge low as of its retailer back ground. Conclusion
The Plan of launch of kids footwear in Pakistan is deeply discussed and now at corporate level it will be decided to go ahead with this paln or not.For each organization the main purpose is to grow , TOPSHOP see Pakistan as one of the Potential market and therefore it plan to advance in this market through their SBU of kids footware. This will open new horizons for the TOPSHOp and with their all the business acumen in the area of retailer ship this new market will also be covered.
Related Topics