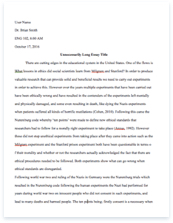 The whole doc is available only for registered users
A limited time offer! Get a custom sample essay written according to your requirements urgent 3h delivery guaranteed
Order Now
Please word-process answers to the questions and turn in a hard copy of your answers on the day we discuss the case in class. Please give elaborate and well-reasoned answers to show that you have grasped the ideas in the case. Thanks. Kodak and the Digital Revolution
1. Evaluate Kodak's strategy in traditional photography. Why has the company been so successful throughout the history of the industry? Kodak sought to deliver a low cost easy to use product to the consumer. Their main focus was to drive film sales and enjoy profit from that. This allowed them to sell cameras at a very low cost, but still profit from the film sales these cameras created. Additionally, Kodak film was the most easy to develop and use. While other companies pictures may be of greater quality, the film was difficult to develop and photo shops making Kodak's product desirable.
2. Compare traditional photography to digital imaging. What are the main structural differences? Will digital imaging replace traditional imaging? How have value creation and value appropriation changed in digital photography relative to traditional photography? Traditional photography used film sales as a large part of its profit model. Meanwhile digital imaging required a large initial investment in the camera and does not use film. Yes, at most levels digital technology has replaced film technology. A digital camera allows a user to take as many pictures as he wants and choose said pictures meanwhile traditional photography requires the user to commit to every picture. The main profit sources in digital imaging comes from the camera itself and services related to printing, storing, and sharing picture.
3. Evaluate Kodak's response to Sony's introduction of the Mavica in 1981. Was it appropriate? Their response that "photography is dead" seemed a little extreme. However, it seems appropriate they began increasing researching into digital technology and recognized it threatened their current business model.
4. How would you assess Fisher's attempt to transform Kodak? Why did it fail? Fisher had an excellent vision for Kodak and the digital age.
However, a huge problem was only top management bought into Fisher's vision while the rest of the lower managers did understand his digital vision. Really, it seems like some employees were just satisfied with how things had been going and made no effort to change. Also, Fisher's technology push was too aggressive. The vast amount of products and associated defects were costing the company too much money.
5. What is Kodak's current position in digital imaging? Would Kodak's position be different had the company adopted a different imaging strategy in the eighties and the nineties? Evaluate Kodak's strategy from the mid-1980s onward. In 2003 Kodak had a respectable share of the digital market as well as the most photo transactions. However, the digital imaging department still failed to be profitable resulting in more layoffs. Yes, if Kodak has adopted the digital revolution and been an early player they would have been able to maintain market share as well continue to improve and advance technology. Kodak's strategy put a large emphasis on film until it realized that film was not the future. Then it tried to gain ground in the digital imaging realm. With a string of different CEO's and changing strategies Kodak failed to capitalize on its digital technology.
Related Topics