Kjaer Network Management Concepts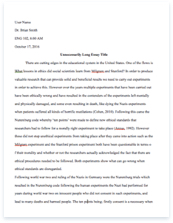 The whole doc is available only for registered users
A limited time offer! Get a custom sample essay written according to your requirements urgent 3h delivery guaranteed
Order Now
These change processes have stimulated the current focus on the concept of network governance. Kjaer (2004) explains that governance was introduced into public administration and public policy debates as a consequence of the wave of NPM reforms in which the role of government was reduced to one of many players involved in policy development. According to Kjaer, this new governance environment requires governments to strengthen their coordinating role and capacity to manage networks in order to perform effectively. Additionally, Pierre (2000) notes that industrialized democracies have faced an erosion of the traditional bases of political power due to deregulation of financial markets, subnational governments are bypassing state institutions and interests.
These scholars acknowledge that with the ascendance of neo-liberal regimes in advanced democracies, the state was not seen as the solution to but rather a source of several problems in society, particularly that of economic performance. Lastly, Kettl (2005) has identified six common ideas behind the NPM revolution: the search for greater productivity; more public reliance on private markets; a stronger orientation toward service; more decentralization from national to subnational governments; increased capacity to devise and track public policy; and tactics to enhance accountability for results. Early network approaches argued that policy networks formed on the basis of resource dependencies between different political actors.
According to Bevir and Richards (2009) "policy networks consist of governmental and societal actors whose interactions with one another give rise to policies. They are actors linked through informal practices as well as (or even instead of) formal institutions". Networks were characterized as autonomous organization being held together by policy-legitimated ties such as collaboration, laws, and funding. O'Toole writes that the "institutional glue congealing networked ties may include authority bonds, exchange relations, and coalitions based on common interest, all within a single multi-unit structure.". Milward and Provan (2000) are convinced that questions of governance are just as important as questions of management. In contrast to government, which refers to formal institutions of the state and their "monopoly of legitimate, coercive power", they define governance as a "more inclusive term concerned with creating conditions for ordered rule and collective action".
However, they suggest that the essence of governance is its focus on mechanisms such as grants, contracts, and agreements that are used to connect actors who operate in various domains (network governance approach). Thus, to become more stable, Milward and Provan posit that clear principle-agent relationships and trust, combined with an institutional design that creates incentives to perform, are needed. Governance networks scholarship began to more beyond dependency models. According to Rhodes (2007), policy networks should be conceived as a specific type of governance where single authorities could not handle issues alone. – Complex policy problems Thus, using a constructivist approach Bevir and Rhodes (2010) reason, "governance is not any given set of characteristics.
It is the stories people use to construct, convey, and explain traditions, dilemmas, beliefs and practices". In other words, networks are historical constructs and in modern societies they overlap within and between different theoretical lenses in public administration. Within the political tradition, the governance school conceives PNs as a specific form of governance: as a mechanism, that is, for mobilizing political resources in situations where such resources are widely dispersed among public and private actors. For the governance school, PNs characterize a specific form of public–private interaction in public policy (governance), based on non-hierarchical coordination, Networks are constructed differently by many actors to solve problems or dilemmas against the background of diverse tradition, and performances are products of situated agency within the setting of tradition.
This growing interest in governance in networks reflects the fact that much of what takes place in the public arena is not just by government organizations but also through partnerships and networks involving multiple public and civil actors. Governance often takes place in and through networks of social and political actors. Klijn and Skelcher, (2007) point out that the order of the words 'governance' and 'network' is important, where they contemplate governance network as an emphasis on network relationships concerned with governance, an alternative ordering of network governance is associated with societal organization. They maintain an open definition of governance networks as "hybrid organizational forms" that play a role in shaping and delivering public policy, while also asserting their "weaknesses in their democratic standing".
Network governance is the focus on managing and organizing decision-making in a network (as a fluid but shaped system) and governance networks are collaborations that have formed to impact public solutions. These two lines of network inquiry, organizational and governance, in public administration cannot be considered as parallel or completely separated since they developed with intersections and overlap. These traditions have intermittently been inattentive to each other's work. The difference between the two approaches represents different intersections between public policy, management, government, and democracy. These can be attributed to differing ontological positions (what is a network) and epistemological standpoints (how to become knowledgeable about networks).
The later view looks at how policy problems are defined, discussed and responded to depend on the negotiated agreements amongst the actors in self-organizing networks. Sørensen and Torfing (2016) consider the wave of new public governance reforms, noting that collaboration between relevant and affected actors from both the public and private sector are perceived as the primary vehicle of public innovation, with governance networks as potential arenas for collaborative innovation. They suggest that the purpose of governance networks is to stimulate efficiency, effectiveness, and democratic legitimacy through innovation. As governments may choose networks as a "tool" for government aims as a means to "enhance the capacity of the public sector to formulate, implement, and diffuse innovative public policies, services, organizational designs, and procedures".
The success of governance networks depends on the degree to which networks are metagoverned. Using the work of Kooiman's (1993), Sørensen and Torfing explain metagovernance as the "governance of governance". In government, formal governance structures of checks and balances can be designed and implemented, however, policy networks can only be managed. The objective of managing policy networks is not in achieving a stated outcome but rather in promoting the effectiveness of the network to facilitate the various embedded policy 'games'. With the shifting role of government in governance, some scholars centralize the role of public administrators in managing networks and focus their work on the development of new tools and skills for public managers.
.For example, Bingham, Nabatchi, and O'Leary (2005) argue for new governance processes that promote greater collaboration between government, business, civil society, and citizens towards achieving a collective good. Tools of governance within this new regime include deliberative democracy, e-democracy, public conversations, participatory budgeting, and collaborative policy making. Notwithstanding, they argue that these governance functions of public managers will require new skills, not the traditional management models of command and control, but instead skills of brokering, negotiating, and conflict resolution. Not only has NPM reforms change the public sector but also changed the boundaries between state and civil society, however, the label NPM now covers everything and excludes nothing.
In addressing conceptual clarity and whether or not governance by networks has developed into a new paradigm, Torfing and Sørensen (2014) argue that "the implicit dangers of the assertion of a shift from government to governance is that it creates a too simplistic image of a unified past and future". In previous works, Sørensen and Torfing (2007) posit that the first generation of governance theory "set out to convince us that something new was going on", and that once the research agenda shifted, governance networks "no longer represent something new and exotic; they are something we must live with and make the best of". As such, they declare a research agenda for a second generation of governance research consisting of four central questions related to the function and performances of governance networks, rather than the question of transformation.
While Torfing and Sørensen (2014) acknowledge a second generation of scholars, they contend that governance networks are not a universal remedy, resulting in a hollowing of the state, however there are not agreed upon definitions and typologies of governance – further effort is needed. While governance networks play a significant role in the production of public policy at the local, state, and national level debates on their democratic arrangements are ongoing. At the heart of theories of governance networks is the idea that networks involving state and civil society actors provide space for deliberation and negotiation on public policy issues. Governance networks are constructed on the basis of its potential to engage multiple actors across the boundary between state, market and civil society.
Many collaboration scholars make a normative assumption that networks are inherently democratic because of their inclusion of multiple actors. For example, Bryson, Crosby, and Stone (2006), characterized cross-sectoral collaboration as "people who want to tackle tough social problems and achieve beneficial community outcomes are beginning to understand that multiple sectors of a democratic society—business, nonprofits and philanthropies, the media, the community, and government—must collaborate to deal effectively and humanely with the challenges". Echoing the importance of cross-organizational systems involving a range of autonomous organizations, Emerson and Nabatchi (2015), argue that collaborative governance regimes are "the processes and structures of public policy decision making and management that engage people . . . across the boundaries of public agencies, levels of government, and/or the public, private, and civic spheres to carry out a public purpose that could not otherwise be accomplished".
In contrast, Eikenberry (2009) challenges that "what counts as public administration" has undergone a shift, and in today's environment "network governance as constructed and practiced so far, appears to have some benefits but may not adequately address democratic and equity issues". Eikenberry asserts that it is not the replacement of a new form of organizational structure that creates equality. Noncoercive and independent collaborative action may enable democratic governance, and some amount of government authority is necessary to encourage democratic "processes and outcomes". To some degree network governance can provide greater opportunity for individuals to participate in the policymaking process, however, some argue that the particular assumptions that underlie network governance encourages inequality and marginalization.
Due to the underlying assumptions of cooperation, mutuality, and consensus, Klijn and Skelcher (2007) note that the analysis of power is seldom at the forefront of governance networks. Given the fluidity of actors and shifting perspectives, Bogason and Musso (2005) note that future research is needed on how core normative concepts of democratic theory can be integrated into and broadened beyond democratic theory. They suggest in-depth case analysis of a across different locations and policy fields. With a pressing need to cultivate innovative and effective ways to promote health at the community level, public health networks appear to be an appropriate field of study.
A rationale for this will be presented in the next section.  The usefulness of governance network approach to public health networks While there is an enduring belief that health is fundamentally defined by the absence or presence of disease, however, as a desired state, Metzl and Kirkland (2010) remind us that "health is a term replete with value judgments, hierarchies, and blind assumptions that speak as much about power and privilege as they do about well-being".
Due to the complex nature of many health issues that go beyond biological boundaries, it is commonly accepted that solutions and interventions, including structural interventions such as policy, must involve multiple service professionals, sectors, and partners, including community members. Thus, the formation of collaborative partnerships under a networked umbrella intuitively makes sense as a way to address this complexity. In the early stages of scholarly practice, community health coalitions were typically used to describe these bottom-up, self-organizing partnerships. According, to Berkowitz and Wolff (2000), a community coalition is a "group that involves multiple sectors of the community, and comes together to address community needs and solve community problems".
Collaborative partnerships have become a popular strategy in public health service and delivery. There is increasing empirical evidence of process indicators and health outcomes of various health coalitions and networks that suggest the effectiveness of health networks and their influence over population health. Network organizational scholars have called for evaluation of the effectiveness of health networks. Some scholars have also argued that we need to expand our understanding of the contexts and mechanisms by which such organizational partnerships operate, including key internal and external success factors, and how these organizations are sustained over time. Despite the need for greater empirical clarity, the role of networks in enhancing population health has become increasingly recognized as an established approach over the past decade.
Related Topics