Journey: Anxiety and Single Step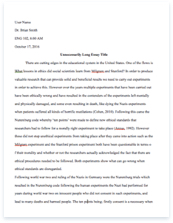 The whole doc is available only for registered users
OPEN DOC
A limited time offer! Get a custom sample essay written according to your requirements urgent 3h delivery guaranteed
Order Now
''A journey of a thousand miles begins with a single step. ''- it means starting is always the hardest, but if you never start you will never finish. I have heard this saying many times before, but have never experienced any journey tough enough that would remind me of this phrase, until last year. When I was in year ten, I was diagnosed with depression and anxiety by my psychiatrist, based on my extreme high level of stress, worrying, and prolonged periods of sadness because of school work. As much as I didn't want to, I had to stop school to start my journey of recovery. All of a sudden, I had nothing to do, and I started to question the purpose of life. I had been advised by counsellors and psychologists to develop a hobby, and to participate a wide range of activities to distract myself from school work. At first, it was very hard to find something interesting to do, as I have lost interest in many things besides school. But over the course of the year, with the encouragement of my parents, psychologist and other support system, I started to change my point of view of life- life is not just about school, there are many other things that are worthwhile to enjoy.
I found out baking was such a joyful hobby, not only did I enjoy the process of buying ingredients, mixing them and baking them, I could also enjoy the taste of my hard work. I also picked up my old hobby of drawing, which I thought I had lost interest ten years ago. It provided me a time to relax and just to focus on what I was painting. I didn't have to worry about the things I was going to miss while I was off school, all I was thinking was how to draw a cat as real as possible. Suggested by my psychologist, I also went to tutor minority kids who were from India and Pakistan Chinese and help with their homework. Over time, I started to realise I had been too focus on one thing in the past few years- school and grades, but now my life no longer revolves around that. Instead, it is full of many wonderful things such as baking and helping others. I even found myself a part-time job at McDonalds' to gain some work experience.
This had changed my views on money significantly, and I realised every cent and dollar was the result of my hard work and there is no easy job in this world. It was a blast to receive my salary for the first time, and to have my own bank account, and my own hard-earned money. Life has become very busy, and time flew by like a blink of an eye and another journey lays ahead of me- a two year journey of HSC. Two years of HSC would mean studying all day long again, not being able to relax, and always on a high stressed mode. I am now faced with two pathways: one, to repeat my old steps again and not being to work efficiently; and two, to try new things and look things in a different perspective- I can still have other hobbies while managing HSC at the same time. I know starting a new year with a different perspective on life and trying new things would be very hard, but I know if I don't take my first step, HSC is going to be very hectic and tough on me.
Related Topics