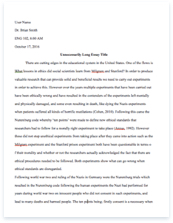 The whole doc is available only for registered users
A limited time offer! Get a custom sample essay written according to your requirements urgent 3h delivery guaranteed
Order Now
"Go to my native land, go foreign flowers.
Sown by traveler on his way;
And there beneath its azure sky;
Where all of my affections lie;
There from the weary pilgrim say,
What faith is his in that land of our! " – Jose Rizal
Paris and Germany – where he specialized ophthalmology after completing studies in Madrid. Ophthalmology – he chose to cure his mother's eyes.
German Scientists befriended by Rizal in Berlin, Germany
•Dr. Feodor Jagor
•Dr. Adolph B. Meyer
•Dr. Hans Meyer
•Dr. Rudolf Virchow
IN GAY PARIS (1885 – 86)
24 yrs.old – when he finished studies in Universidad Central de Madrid, he is already a physician. Paris – decided to go to acquire more knowledge in ophthalmology. Maximo Viola – Rizal's friend from San Miguel Bulacan.
•He visited in Barcelona
Señor Eusebio Corominas – Editor of newspaper La Publicidad
•Rizal befriended during 1 week stay in Barcelona
•Made a crayon sketch of Don Miguel Morayta (owner of La Publicidad and a statesman).
•Rizal gave Carolines Question for publication.
Dr. Louis de Wreckert – Leading French ophthalmologist.
•Rizal worked as an assistant in 1852-1906
October 1885 – Rizal was living in Paris, where he sojourned for about four months Pardo de Taveras – Trinidad, Felix, and Paz
•Rizal visited during outside working days at Dr. Wreckert's clinic. Juan Luna – Rizal visited during outside working days
at Dr. Wreckert's clinic.
•Great master of brush
•Rizal helped him by posing as model in his several paintings Paz Pardo de Tavera – Wife of Juan Luna
•In her album Rizal drew a series of sketches on the story of "The Monkey and the Turtle"
Juan Luna's paintings where Rizal pose
•The Death of Cleopatra
-Rizal posed as an Egyptian priest
•The Blood Compact
-Rizal posed as Sikatuna with Dr. Trinidad as Legazpi
Music played an important part in all Filipino reunions
•Barcelona
•Madrid
•Paris
•And other cities of Europe
Enrique Lete – Rizal wrote in November 27, 1878 that he learned the solfeggio, piano and voice culture in one and a half month.
•He confessed that he could not sing well
Rizal came to play the flute fairly well by sheer determination and constant practice.
Rizal was a flutist in various impromptu reunions of Filipinos in Madrid and Paris
Rizal composed 3 musical pieces, namely:
•Leonor – he composed before his departure for Spain
•El Canto del Prisionero – a danza, which he composed during his exile in Dapitan.
•Alin Mang Lahi – a patriotic hymn.
In Historic Heidelberg
After acquiring enough experience as an ophthalmologist in Dr. Wreckert's clinic, Rizal left gay Paris.
February 8, 1886 – Rizal arrived in Heidelberg,
Where he became a member of Chess Player's Club
University of Heidelberg – he attended some lecture courses to satiate his thirst for knowledge.
Pastor Karl Ullmer – Lutheran minister lived with Rizal
Dr. Javier Galezowsky – famous Polish ophthalmologist where Rizal worked (1832-1907)
Dr. Otto Becker – great German authority on ophthalmology where Rizal studied under him.
Forget-me-not – the light blue flower, Rizal's favorite.
To the Flowers of Heidelberg – A poem he wrote on April 22, 1886
July 31, 1886 – Rizal wrote his first letter in German to Professor Ferdinand Blumentritt.
Professor Ferdinand Blumentritt – Director of the Ateneo of Leitmeritz, Austria •Became the best friend of Rizal
•Austrian ethnologist and interested on Philippine languages Arithmetica – the book sent by Rizal to Blumentritt together with his letter.
•Published in two languages Spanish and Tagalog by UST Press in 1868 Rufino Baltazar Hernandez ¬– Author of Arithmetica, native of Sta. Cruz Laguna.
Blumentritt was impressed with the letter and sent Rizal two books.
August 6, 1886 – 5th centenary of the famous University of Heidelberg 2 days before his departure
August 8, 1886 – Rizal left the city of Heidelberg. He boarded a train and visited various cities of Germany
August 14, 1886 – Rizal arrived in Leipzig and stayed there until October 29, 1886
Professor Friedrich Ratzel – a famous German historian
•Rizal befriended while attending some lectures on history and psychology at the University of Leipzig
Books that Rizal translated from German to Tagalog:
•Schiller's William Tell – in order that the Filipinos might know the story of that champion of Swiss independence.
•Hans Andersen's Fairy Tales – for his nephews and nieces
October 29, 1886 – Rizal left Leipzig for Dresden
Dr. Adolph B. Meyer – Director of the Anthropological and Ethnological Museum •Rizal met in Dresden
Travels in the Philippines – Rizal read and admired during his student days in Manila. •Published in Berlin in 1873
People that Rizal meet in Berlin
•Dr. Feodor Jagor – German Scientists- traveler and author of Travels in the Philippines -Introduced Rizal to Dr. Rudolf Virchow and his son Dr. Hans Virchow.
•Dr. Rudolf Virchow – famous German Anthropologist.
•Dr. Hans Virchow – son of Dr. Rudolf Virchow
-Professor of Descriptive Anatomy
•Dr. Joest – noted German geographer
•Dr. R. Schulzer – famous German ophthalmologist
-Rizal worked in his clinic ( 1858 – 1919 )
Rizal became a member of the Anthropological Society and the Geographical Society of Berlin, upon recommendation of Dr. Meyer and Dr. Jagor
Tagalische Verkunst ( Tagalog Metrical Art ) – Rizal wrote in response to Dr. Virchow's invitation to give Tagalogs lecture before the Anthropological Society of Berlin. Which he read before the society in April 1887
Five reasons why he stayed in Berlin
1.To gain further knowledge in ophthalmology
2.To further his studies in science and languages
3.To observe the condition of German nation
4.To associate with famous German scientists and scholars
5.To finish his novel Noli Me Tangere
While Rizal worked in Dr. Schulzer, he attended lectures in University of Berlin
Madame Lucie Gerdolle – a professor of French whom Rizal took private lessons to master the idiomatic intricacies of the French Language. Unter den Linden – the most popular boulevard of Berlin where Rizal promenading. March 11, 1886 – Rizal wrote to Trinidad expressing his high regard and admiration of the German womanhood. German Woman according to Rizal:
•serious
•diligent
•educated
•friendly
•not gossipy
•not frivolous
•not quarrelsome
•not particular about beautiful dresses and expensive jewelries, though she could dress nicely like any other woman in the world Rizal's advice to Trinidad: "Now that you are still young you should strive to read, read and learn. You must not allow yourself to be conquered by indolence because it costs so little to cast off"
Aside from German women Rizal Also admired German Customs.
Winter 1886 in Berlin – Rizal's darkest winter
•he lived in poverty because no money arrived from Calamba, and he was flat broke •the diamond ring Saturnina gave him was in the pawnshop
•He sold many of his books to second hand bookstore
•He ate one meal a day
•He can't pay his landlord
•His daily meal consisted of bread and water or some cheap vegetable soup
Paciano tried desperately to raise money but the crops have failed due to ravages of locusts and the sugar market collapsed.
Meanwhile, Rizal starved in Berlin and shivered with wintry cold, his health down due to lack of proper nourishment
Related Topics