J.P Morgan Chase & Company Case study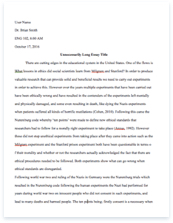 The whole doc is available only for registered users
A limited time offer! Get a custom sample essay written according to your requirements urgent 3h delivery guaranteed
Order Now
Overview
Jpmorgan chase & co. (Jpm) was founded in 1968 in new york, ny it is a financial holding company that provides state of the art financial and investment banking services. Chase operates in segments including: consumer and community banking, corporate and investment banking, commercial banking, assets and wealth management. Jp morgan has a market capitalization of $362 billion making it one of the world's largest companies, its top five major holders are financial institutions. Jpm chairman & ceo, jamie dimon believes, "people are our most important asset."
Issue
Chase offers a wide variety credit cards including but not limited to: business, students, cash back & travel credit cards. Recently, in 2016 jpmorgan chase launched their chase sapphire reserve credit card, the "must have card of 2016." The reserve targeted affluent traveling millennials and exceeded its 12-month sales in just two weeks. This card unlike any others offered 100,000 sign-on bonus points, which was unheard of in the credit card industry. After a year of the card being released management is now focused on how to retain these customers who were drawn in by the rewards and benefits, along with continuously adding new customers. The issue at hand is how to manage and meet the needs of its diverse clientele while focusing on the chase sapphire, sapphire preferred and sapphire reserve portfolio.
Environment analysis
Jpmorgan chase is the largest banking institute in the united states and the leading financial service firm globally which is a major strength. Jpm prides themselves on their client satisfaction and serving a wide variety of customers, government clients, businesses and institutions. Jpm serves and operates in over 60 countries, leading the market in financial services. A weakness of jpm is that majority of their revenues (65%) comes from the us. This can potentially slowdown business in the market and make the company vulnerable. The financial market tends to fluctuate therefore making jpm prone to an unstable fluctuating market. There are many opportunities when the financial market is flourishing, including a worldwide growing credit card industry increasing the amount of chase cardholders. Jpm is expected to expand their territory in the near future being beneficial in regard to rewards and benefits. A worldwide threat financial institution has been faced with are the changing regulations that could cause an increase in compliance cost which can affect operating cost in the future. Financial crisis could also negatively affect jpm.
Recommendations
"Chase the experience" in the month of may! Chase the experience is all about aligning current and future "chasers" [term used to refer to chase cardholders] with an annual rewards and benefits sale of the year, including chase sapphire, sapphire preferred and sapphire reserve credit cards. After the launching of the chase sapphire reserve credit card in 2016 it offered a 100,000 sign-on bonus points if $4,000 was spent in the first three months. Cardholders earn 3 points per every dollar spent on travel and dining experiences, and also receive a $300 annual travel credit. This was an incredible value. According to the case, the bonus points alone transferred into a cash value of $1,500 that could be redeemed on travel. This card is great for affluent millennials who not only acquire to build their finances and credit but those wanting to cease the moment on rewards and travel experiences.
In order to retain these customers, we must keep the chase sapphire portfolio up-to-date with exclusive benefits and points gains. According to, ben groundwater, travel agent states that the most affordable and best time of year to travel is may. This will entice customers to plan and/or take their vacations in the month of may to receive the best rewards. Therefore, may will be the chase sapphire annual "chase the experience" sale of the year! Serra, senior advisor states, "chase could compete for affluent consumers with the right product and position." Considering jpm is focusing on affluent millennials consultants believe that the implemented target markets are justified. Affluent spenders are ~50% of the total spending in the credit card industry and jpm represents 15% of the market share. Jpm consumers believe that chase delivers significant value and they like the upper scale experiences and an easy reward program customer stated, said lisa walker, gm of chase sapphire branded cards.
Implementation
The first annual chase the experience will occur may 2019. Sapphire reserve chasers will receive 4 points per every dollar spent on travel and dining experiences in may. Before the chase the experience recommendation was implemented chase, card provided a 1.25% point-to-dollar conversion rate toward travel. (50,000 Points = $625 in travel value) the target will stay affluent traveling millennials. If chasers spend $2,000 in the month of may they will receive 20,000pts. New chasers who sign-on in may will have the exclusive deal of an annual fee of $400 and a 30,000-bonus point sign-on must spend $2,000 in the month of may. All chasers who refer a friend in the month of may will receive 500 points per friend referred points assessed after acct is approved*.
Sapphire preferred chasers will also be able to chase the experience in the month of may. This target market will focus on loyal affluent consumers age 26-60 years of age. Current chasers will receive 10,000 points if they spend $2,000 in the month of may. Travel and dining points are now 3 points. Referred friends in the month of may will earn 375 points per friend*. The annual fee of $90 is a limited time may offer along with a bonus sign on of 15,000 must spend $1,500 in may.
Lastly the portfolio will focus on the chase sapphire proprietary card whose target market is emerging affluent customers age range 18-26. This age group accounts for 15% of the industry revenue. This age range will allow chase to capture the heart of its chasers at a young age allowing them to build their finances & trust within the brand. This card requires no annual fee and in the month of may points on travel and dining accommodations are 3x. Both current and new chasers will receive 5,000 bonus points if they spend $1,000 in may. Chase records show that 85% would recommend this card to others. Chasers will receive 250pts per friend referred. The card design will not change, but chasers will have color options [blue, silver, grey.
Chase the experience is all about spreading the experience. In may all sapphire card holders will have the opportunity to earn 200 points per social media post that receives 500+ views/likes/rt attached with designated hashtag of company choice the offer is only valid per one social media account and available for one card per account holder. All reward features and benefits can be redeemed on the user-friendly chase online portal.
Related Topics