Issue With Drug Abuse in US of America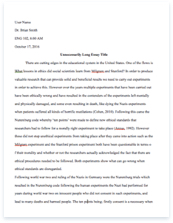 The whole doc is available only for registered users
A limited time offer! Get a custom sample essay written according to your requirements urgent 3h delivery guaranteed
Order Now
This paper will discuss the information of drug abuse throughout three major counties in California, which are Fresno, Los Angeles, and the San Francisco Bay Area. It will also share information of the drugs abused, statistic rates and identify which community is the stakeholders of some drugs. The statement of this research is to investigate what causes people to abuse drugs and to distinguish the rate of drug abusers.
Drug abuse is a widespread issue we have throughout United States, specifically here in California. The common drugs abused is cocaine, methamphetamine, heroin, ecstasy, marijuana, and over the counter/ prescription drugs. Those who abuse drugs are most likely dealing with a biological, psychological and social aspect problem. According to, Co-occurring Alcohol, drug, and Other…, believes that those who abuse drugs are at high risks to functional impairment and self-destruction behavior and will have mood, anxiety, and antisocial personality disorders (Vega, 2003).
It is estimated that the Fresno County has a population of 500,000 residents. This county is known to be fast growing, yet the most underprivileged area of California. Top drugs used are oxycontin, methamphetamine, and heroin. A research was conducted in the months of December 2010 and March 2011, which was accepted by California State University. The Needle Exchange Program (NEP) asked the following questions during the survey; What was the influence of their needle-sharing behavior, to explain the result of using the needles, and how did the partakers handle infections of sharing needles. The number of partakers were 106 people, 68% were men and 32% were females. A total of 70% of partakers replaced their needles each two weeks, 52% brought one to fifty needles to trade, and 46% carried over 50 needles with them. 19% reported that they combine the drugs heroin and methamphetamine while injecting themselves. While 53% reported to only inject heroin, 26% only injected methamphetamine, and 2% only injected cocaine (Clarke, 2016). This is a main concern because many were tested positive for human immunodeficiency virus (HIV) and hepatitis c (HCV).
Not only that, but prescribed drugs by doctors are claiming lives of Fresno citizens. One of the drugs prescribed is Opioids, which are supposed help people with pain. It is reported from the year of 2009- 2013, about 280 people died from over the counter drugs. Making the Fresno County the 17th high ranking out of the 58 counties in California dealing with this issue (George. 2016). This type of drug comes from the poppy plant but nowadays people are making artificial opioids in a laboratory. Along with fentanyl, it is usually treated to those with severe cancer but is also being misused. Its effectiveness is 50 times more powerful than heroin, allowing the drug to go through the blood brain barrier (Maurer, 2018).
John Newmeyer, who works with Haight Ashbury Free Clinics, shared tendencies of drug abuse for the San Francisco Bay Area. He presented that usage of drug abuse had decreased because abusers are no longer able to keep up with the area's existing economic status. Due to affordable housing being hard to find, along with searching for a well-paying job. Common abusers of this area are heterosexuals, who are involved in the "ultra fast-paced" party scene and the homeless people. Newmeyer states, "That heroin, cocaine, and marijuana has reached it peak of abusers in the late 1990s but has shifted downward throughout the 2000s". Heroin dropped from 55% of abusers to 44% in 2002 and in 2001, cocaine decreased to 29% and marijuana to 25% (California Substance Abuse, 105).
However, Fresno County's toll is relatively the opposite according to Koch and Kirby. It is believed that in 2002, heroin abuse had increased due to the people migrating from San Francisco. Koch and Kirby contributed, "Methamphetamine 20%, alcohol 16%, and cocaine 13% were the second, third, and fourth most likely used substances". Those who abused drugs in this region were mostly men, Hispanic, jobless, and/or had 11 years or under of education. (Finnerty, 2004). In the Los Angeles county, Beth Finnerty, from UCLA Integrated Substance Abuse Programs, reported that drug abuse is a secondary problem in the region. She mentioned, "That heroin and cocaine used to be more in favor than the other substances but is now superseded by methamphetamine". In the late 1990s, it was reported that 50% of abusers smoked the drug but in 2002 increased to 64% of abusers injected and inhaled the drug.
My goal is to help reduce the amount of drug abuse in California, especially in the Fresno County area. The first thing I would is bring awareness about drug abuse within nearby communities and continue to spread out through California. I would host events in schools, banquets, parks, and any local religious setting. It is important that I meet up with powerful leaders within the city because they can help make drastic changes by influencing others. Drug abuse can severely harm a person both physically and mentally. I would educate others about drug abuse, the types of illicit drugs, and show images as evidence among the people. I want them to see the harms that can be done and to be aware of the risk of having a disease. And to also inform the people that drug abuse does not only mean using illicit drugs. Many people only believe that drug abuse refers to using illegal drugs but can also be due to over the counter drugs.
I learned that the intake of drug abuse comes in all sorts of ways. It can be taken through injection, orally, or though inhalation. These types of drugs mentioned can severely damage a person's cognitive skill, their appearance, or even take their life away. With the rates we have in Fresno, I believe the community should work together in reducing the intake of drug abuse. Based on this research, I learned that educating others about drug abuse is a great approach to help reduce the amount of people abusing drugs. Giving the people the support and information they need will help prevent the increase of drugs. As to communities can influence their friends and families to stop pursuing drugs because there is not any benefit from it.
Related Topics