Is the turnaround strategy working?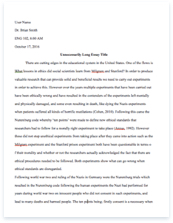 The whole doc is available only for registered users
A limited time offer! Get a custom sample essay written according to your requirements urgent 3h delivery guaranteed
Order Now
Gap Inc. in 2010: Is the turnaround strategy working?
Gap Inc. is a leading international specialty retailer offering clothing, accessories and personal care products for men, women, children and babies. Gap owned and operated more than 3,100 Gap, Banana Republic and Old Navy stores world wide in 2010. With stores located in the U.S, UK, Canada, France, Japan and Germany, Gap Inc. employees nearly 165,000 employees world wide.
Since 2002 Gap Inc. has been a number of issues including the declining sales of the family clothing store industry. During this time many turnaround strategies have been implemented in the attempt to eliminate long term debt, redesign the companies online presence, create a new e-commerce platform, expensing internationally and improving quality, styling and overall image. Through this adoption since 2002, the market share and sales of Gap Inc. have still decreased and the brand image has also taken a hit.
An Internal analysis shows that even though sales have decreased, Gaps financial performance has strengthened year on year. Gap's Liquidity, leverage and profitability have shown a stead increase that has helped the company maintain a stronger business situation than competitors throughout the recession. A SWOT analysis of Gaps Inc.'s internal structure shows strengths in net profit margins, a strong franchising model and the reinstatement of their strong brand image. Weaknesses include high levels of competition, large amount of substitutable products and low switching costs for consumers. Some opportunities that Gap Inc. could capitalise on include a positive growth in online sales and markets and a growing plus size market. The greatest threat for Gap Inc. is the weak consumer spending in the U.S and the global economic downturn since 2008.
On the other hand an external analysis shows an industry facing extremely competitive and low profit margins. Competition of rivals in the U.S. family industry is strong due to the numerous amounts of competitors; slow growing buyer demand and rivals face high exit barriers. The threat of new entrants is week due to high entry barriers and the uncertain outlook of the industry. Additionally, the threat of substitute product is also strong but bargaining power of supplier is weak due to this high number of substitute products. Alternatively the buyer bargaining power is strong due to low switching costs and low levels of undifferentiated products. The intensity of competition has also increased significantly increased leading to a reduction in buyer demands due to the recession that started in 2008.
After analysing the case three key strategic issues and problems facing Gap Inc. become prominent. These strategic issues facing Gap Inc. consist of technology advancements, reaching Economies of Scale and gaining a Competitive Advantage over rivals and substitute products. There are several possible alternatives that Gap Inc. could implement in its next stage of turnaround strategies to help increase market share and sales. These include; Creating new product lines and ensuring on trend product design. (e.g. increase lines in plus size segmentation.) Segmenting their target market. (e.g. having one store for 18-24 and another for 25-35 to better capitalise on market needs.) Further expanding their operations into foreign markets especially in the areas of e-commerce. (e.g. expanding into the developing markets of China and India) Decreasing Gap Inc.'s product- market cycle. (Additional funding may need to reinstated to design, product development, Marketing and Supply chain for this to occur.) Better capitalise on the regrowth of and strength of Gap Inc.'s brand image and recognition. (e.g. 1990's ad campaign was extremely successful) Increasing the Gap's Franchising efforts. (e.g. especially in the Global market)
Related Topics