"Into The Wild" by Jon Krakauer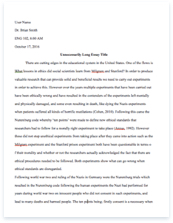 The whole doc is available only for registered users
A limited time offer! Get a custom sample essay written according to your requirements urgent 3h delivery guaranteed
Order Now
Chris McCandless, fool or hero? I say fool. What was he thinking? What could drive a man to abandon everything, his family, friends and even possession to pursue an Idealism that eventually led to his own death? What can I make of this tremendous tragedy? His confused mind pushed him into sad solitude. To travel from here to there with the most extreme case of stubbornness. Even when he had no good knowledge of how to fend for himself he still wandered "Into The Wild". The wild that he so longed to be at eventually was his undoing.
He had everything going for him; a college education, a well-off family, any normal person would die to be in his shoes. Those attributes alone are what some people strive for their whole lives, yet he did not care for any of that only his own ideals. Refusing a car from his parents, I would have been the happiest person alive if my family could have afforded to do something like that for me. He let his opinions take him away from everything that he should have been close to, things like family and friends. Without these people in a person's life it becomes impossible to live.
He just abandoned everyone and everything. Turning away from friendships and companions. Does he even care about anybody other than himself? What about his family? He did not love them, you don't just leave everybody that cared about you and not tell them a word. That is the most inconsiderate thing I have ever heard. Try to picture one of your closest family members just disappearing one day and the next time you know where that person is, they are dead. How devastating would that be? He just out on his selfish journey of self-discovery and independence by traveling to many states in search of a solitary life.
Although he appeared to have an active intellectual life, his death would prove otherwise. McCandless met and lived with many people that were charmed by his attitude and some tried to give him advice as well as materials and he would not accept either one. He was completely stubborn; he believed absolutely that he could overcome anything and everything that came his way. His absolute foolish confidence in himself left him isolated. Not only did these actions leave his family in despair, but it also left himself despair.
McCandless could have done anything with his life that he would chose, he one of the most confident and stubborn people that ever was. What he did choose was certainly impressionable but not something that was intelligent, even though his education would beg to differ. He lived his life as he saw fit, and even though it was unwise it was his. So what do we have to learn from this irrational tragedy? Life is simply perspective, and without perspective what is life?
Related Topics