Interprofessional working in the Health Service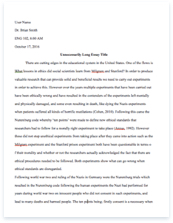 The whole doc is available only for registered users
A limited time offer! Get a custom sample essay written according to your requirements urgent 3h delivery guaranteed
Order Now
In recent times the importance of successful interprofessional working in the health service has been brought to the forefront. In order to optimise the health care and well being of our clients and service users we must all work together in order to achieve the best possible outcomes. The Department of Health (2003) advised that in order to optimise the care and continuously evaluate our clients and services users changing needs, successful interprofessional working was essential.
As students within health and social care, the opportunity to participate in interprofessional studies has allowed us all to gain a clear understanding of what it actually means and the important part it plays. By allowing us to work with future professionals from different fields we have been able to gain a further insight into our own accountabilities and that of those around us. Bliss et al (2000) stated that he considered it imperative as it allowed an insight into each others roles and enabled us to view our clients from a more holistic view point.
We arrived within our groups at the conference as strangers from different perspective professions, however by allowing each other the opportunity to introduce ourselves and our roles we began to break down communication barriers. It became apparent very quickly that in order to work successfully within our groups we needed to have ground rules in place or you risk the struggle for power by stronger group members steering the conversation and topics. Payne (2000) spoke of the negative effect the fight for power can have within a group as oppression can infiltrate when we do not all see ourselves as equal.
The success of group work is dependent upon the equal participation of all group members and the sharing of values and ground rules from which to work with, Henneman et al (1995) stated that all group members needed to be willing to participate in order for the team to work. Having worked together on the formation of statements (see Appendix I) regarding our views on the issues facing interprofessional working we were able to realise together the boundaries and constraints facing us all in our chosen professions.
Communication alerted its self as being paramount in order to provide the most efficient and effective care for our client/service user. The practice of good communication, being both honest and open is dependent upon the participation of all those involved in order to draw conclusion and make decisions (Stapleton 1998) and in the absence of this we will not achieve the level of care that we aspire to. Many issues can effect the communication of the multi disciplinary team such as stereo typing and hierarchy.
It appears that in order to work successfully as a united team, the health care system must rid its self of these misconceptions. We must strive to work together with equal respect and allow our voices to be heard. However Boulding (1990) challenged the ability for this to work by writing on the difficulties that arise when working in larger groups, the struggle for equality becomes more difficult, probably due to the need for stronger leadership. It would appear that although the need for equality is paramount to group success there must still be someone leading and steering the group to maintain efficiency.
The General Medical Council (2003) stated in 'Tomorrows Doctors' the need for all graduates to be aware of the importance of team work within the multi disciplinary environment, which is making a move away from the old fashioned idea where Doctors were stereotyped as being too far up the hierarchy to be involved in the smaller matters concerning patient care, it is much more recognised now that we must treat our patients from a holistic view point and consider all factors that can affect the individuals health and general well being.
This system should include the client service user in any decisions and planning in order to respect the autonomy of them as an individual. When the multi disciplinary team works effectively the varied perspectives of the professionals concerned should ensure that the client is receiving the optimum service for which they are entitled.
All professionals working within the health service are governed by boundaries and policies which they must work within in order to assist their clients or service users, difficulties can arise within the multidisciplinary team when we do not fully understand the implications and actions that can be undertaken by our colleagues in order to achieve the goals of the client whilst working within these boundaries.
The group work we participated in highlighted this fact and we realised together the importance of open questioning and being prepared to share information for the good of our patients was the only way to overcome this barrier. By participating in interprofessional education we can hope to deepen the understanding that we have of each other's roles and use the knowledge in our future practice.
Much has been written on the subject of ignorance to each others roles in the health service where Irvine et al (2002) cited that ignorance limited the success of interprofessional working. When we as individuals are ignorant of the role our colleagues hold we can become frustrated by the fact things are not working as you perceive they should, the only process that will overcome this problem is the practice of communication between all parties, whereby explanations can be offered as too why we are unable to do more and by offering alternative solutions or suggestions.
However with the health and social care service fast moving forward in its approaches to patient care some sectors could now be uncertain of what their own roles actually are and as overlapping becomes more common place we as professionals have to be adaptable and flexible in our own definitions or our roles (Masterson 2002).
The attendance of seminars throughout the day were both excellent learning opportunities as well as thought provoking, when Fletcher (2008) spoke of "Personal and Professional responsibility" it was a reminder to us all of what being a professional actually means and that how our conduct in our personal life can impinge upon that of our professional life, when working as part of a professional team you are relied upon and must always do your utmost to ensure your good conduct in both areas.
We must also remember that our clients should be involved in decisions regarding their care when ever possible as they are often overlooked and their opinions not taken into account. It must be remembered that they are often the expert on their condition and they and potentially their families are the ones who will predominantly be managing the situation, therefore it is vital to involve them.
From the scenarios we were presented with during seminars it appeared that the patients needs and requests were often overlooked in favour of the professionals own without so much as an explanation to the service user, these decisions being made based upon the professionals previous experiences and statistics. This is completely overlooking the practice of treating our patients holistically and ignoring the psychological and sociological impacts this treatment may have.
Schwartz (2001) spoke of the difficulties patients can face when perhaps the methods they wish to use do not conform to what the care giver perceives as the best practice and in these cases we need to show them extra support and be open to what they want. With the introduction of interprofessional education we can hope to see a reduction of the incidences of this happening although this change is reliant on students taking their learning forward to the workplace.
When I now consider my learning in relation to what I will take into practice with me the most prevalent learning point for my group and I as an individual has been the importance of open, effective communication skills. I believe that in order for us to offer the best care possible to our clients and service users we must all show respect and acknowledgement for each other's expert knowledge in our given profession and be prepared to share all relevant information with each other in order to achieve optimum results.
We must remember to treat our patients from an ethical view point, but if the sharing of information with other agencies is in the best interest of our clients we should actively seek to do so to prevent harm or suffering to our service users and increase the level of service they are receiving (Department of Health and Social Security, 1978). The group work which we completed during the seminars highlighted to me the importance of ensuring that our colleagues are aware of what our own professional accountabilities are and in turn be aware of theirs and where there is any uncertainty that we discuss it and reach a solution.
Looking back on my practice experience I am aware that this does not always happen and by utilising Gibbs (1988) model of reflection, I have been able to gain a deeper understanding as to what brought this about and how I would change things in the future. During my first placement I encountered a gentleman whom I believed may have been classified as a vulnerable adult, and discussed this with my mentor whom agreed with me.
However on reflection of the situation now I do not feel the situation was dealt with in a satisfactory manner due to lack of knowledge on the appropriate course of action that should be followed to ensure the patients best interests. At the time as a first year student on my first placement I felt very uncomfortable that nothing was done to aid the situation but also felt unable to do anything myself due to a lack of knowledge. I am grateful now to be furnished with more confidence through my learning, that in future I could do more to intervene and rectify the situation.
A second example that highlighted the need for more understanding of inter agency working was whilst on placement in a rehabilitation unit where it appeared that beds were being blocked due to issues with social care at home or placements in nursing/residential homes. The staff working on the ward were often resentful of the time it was taking to rectify these issues, but I can see now that it was due to a lack of understanding as to what processes social services had to follow in order to successfully complete these discharges.
Time constraints within the health service place pressure on all professionals involved and this can ultimately lead to the suffering of the service user when the agencies involved in their care fail to communicate as they should, however when research has been done in methods to overcome these obstacles little difference has been reported and the only effective tool that became apparent was the education of multi agency professionals together in mixed groups (Lyne et al, 2001).
It is important that we also recognise the wishes of the client and involve them where possible in their care to empower them in an area that they can often feel they have no control over. We need to ensure that we are caring for our service users from a complete perspective and ensuring their psychological and sociological well being alongside their primary physical health problem. In recent years it has become much more recognised within the health and social service that interprofessional working is vital in order to safeguard our client's needs.
Lord Laming (2003) report on the case of Victoria Climbie done much to promote the need for open communication between services in order to ensure that we did not see another case the same, it is with misfortune that we do still continue to see these cases, where by breakdown in communication have led to suffering or ultimately premature death of those being protected by the system.
This brings to mind that although we are now more educated on what needs to be done to prevent these cases are we as professionals in the workplace implementing the changes needed and are we all following the structures that are in place, it has been written that the simple existence of these procedures will not necessitate its implementation and some will still pass responsibility to others (Banks, 2002). The time constraints we work under and staff shortages are often blamed for the breakdown in communication but in reality this is not a satisfactory answer when our clients and service users whom we are here to help suffer as a consequence.
In order to combat this problem I feel that we firstly all need to recognise our own accountability; secondly we must be knowledgeable of that of our colleagues. We must be aware of current government policies and procedures such as The Department of Health (1998) and The Department of Health (1999) in order to ensure we take appropriate courses of action as required and not be afraid to report to our senior managements any concerns we have for our clients or service users or even that of the behaviour of a colleague that we believe to be detrimental to the care of our patients.
When the case of the Bristol heart scandal came to light, it was acknowledged that due the culture in place at the time staff found it difficult to raise concerns and have their voices heard and it was not encouraged to do so (Kennedy 2001). This fear should not exist with the health and social care service and our service users must always be our main priority. We must all recognise the difficulties that we face in communication and ensure that we document all care and encounters with our patients in their notes for others to be able to access and understand and follow relevant protocol when cases need escalating.
We must make the best use of our time and ensure that we share information with each other and seek the opinions of our colleagues when needed, recognising that they may hold more expert knowledge on the subject, Huws Jones (1971) wrote of the difficulties that arise when multi agency workers are not prepared to do this as they do not believe that anyone else may be able to offer knowledge greater than that they hold themselves or which would complement their own learning due their own self conceptions.
As future healthcare professionals we have a responsibility and a duty to take our learning forward into the workplace with us and continue to implement its processes in our daily working lives, we must recognise that we may encounter others who do not practice in this way and not be afraid to challenge them on this.
We must remember that many of our future colleagues that we encounter will have worked in their roles for many years, prior to the implementation of Interprofessional education and work to share our learning with them as they may not see the importance it plays as we do. I will take with me the knowledge and information I have gained throughout this module to enhance my performance in the care I offer to my service users in the hope we can eradicate patient suffering due to a lack of communication between services.
Related Topics