International Marketing Free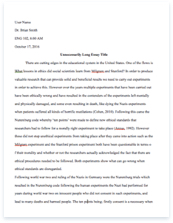 The whole doc is available only for registered users
A limited time offer! Get a custom sample essay written according to your requirements urgent 3h delivery guaranteed
Order Now
1. International Marketing
a) Introduction
International marketing (IM) or global marketing is a marketing done on international level. The International Marketing is based on strategy created in home country of company and distributed to its other offices/affiliations. In most cases it is international company level (company have offices in different countries) market identification and targeting. International Marketing is very similar to Global marketing. The main difference will be the fact that Global Marketing is focusing on intercontinental point of view.
b) Environmental influences affecting global and international market The international marketing environment is a complex constellation of demands and constraints which the firm faces as it attempts to compete and grow. Identifying customer values in international markets requires a sophisticated understanding of differentiated expressions of customer needs, many of which are influenced by culture. Similarly, the task of communicating the values provide and their delivery in international markets is complex, requiring a great deal of understanding of the environment and its influences. This international marketing environment consists of a number of elements most of which lie outside the control of the firm (Figure 1)
Figure – 1: International Marketing Environment
It is not possible to launch a product in international market without sufficient research and development. There are a number of steps that need to be taken before you decide to enter international markets. The first step involves an analysis of the international marketing environment through a PEST/STEP analysis. Let's briefly look at some factors that make up a PEST analysis:
Political Factors
Consider:
The political stability of the nation. Is it a democracy, communist, or dictatorial regime? Monetary regulations. Will the seller be paid in a currency that they value or will payments only be accepted in the host nation currency? Is there any historical relationship between countries that would benefit or hinder international marketing? What is the influence of communities or unions for trading? E.g. The European Union and its authority over European laws and regulation. What kind of international and domestic laws will your business encounter? What is the nature of politics in the country that you are targeting, and what is their view on encouraging foreign competition from overseas?
Figure 2 ranks the factors that affect a country's investment climate, note that policy uncertainty dominates the concerns of firms. However, variations in political and legal environments can also offer new opportunities to international marketers
Figure – 2: Environmental shortcomings of Investment Climate The World Trade Organization has, for the first time, decided to consider placing bribery rules on its agenda. A good portion of this progress can be attributed to the public work done by Transparency International (TI). This nonprofit organization regularly publishes information about the perception of corruption in countries around the globe. In addition, TI also reports on countries whose firms are most and least likely to offer bribes – as shown in Table 2. A country's Corruption Perception Index shows the degree of corruption perceived by business people and country analysts. Possible scores range from 10 (very clean) to 0 (highly corrupt). The top ten least corrupt and most corrupt countries are shown above, along with their world ranks and CPI scores.
Is there import tariffs imposed?
Does the government offer subsidies to national players that make it difficult for you to compete? What is the level of new industrial growth? E.g. China is experiencing terrific industrial growth. What is the impact of currency fluctuations on exchange rates, and do your home market and your new international market – share a common currency? E.g. Polish companies trading in Eire will use Euros. There are of course the usual economic indicators that one needs to be aware of such as inflation, Gross Domestic Product (GDP), levels of employment, national income, the predisposition of consumers to spend savings or to use credit, as well as many others.
World markets can be divided into four tiers of consumers based on broad measures of income, as shown in Figure 3. Tier 1 consists of 100 million consumers from around the world. Typically, this means consumers in developed markets, such as the OECD, but also includes the rich elites in developing markets. Tier 2 consists of the lower income segments in developed markets, while Tier 3 includes the rising middle­class consumers in emerging markets. Tier 4 is home to the average consumer in developing markets
Figure -3: World Economic Pyramid
Social Factors
Consider:
Language. Will language be a barrier to communication for you? Does your host nation speak your national language? What is the meaning of your brand name in your host country's language? Customs: what customs do you have to be
aware of within the country? This is important. You need to make sure you do not offend while communicating your message. Social factors: What are the role of women and family within society? Religion: How does religion affect behavior?
Values: what are the values and attitudes of individuals within the market? Culture may be defined as the standards of beliefs, perception, evaluation, and behaviour shared by the member of a social group. Some authors even define culture as, the collective programming of the minds" that distinguishes the members of one group of people from another. Most traditional definitions of culture centre around the notion that culture is the sum of the values, rituals, symbols, beliefs, and thought processes that are learned, shared by a group of people, and transmitted from generation to generation. So culture resides in the individual's mind. Elements of Culture: Language (Verbal, Nonverbal),
Religion,
Values and attitudes,
Manners and customs,
Material elements,
Aesthetics,
Education,
Social institutions
Technological
Consider:
The technological infrastructure of the market.
Do all homes have access to energy (electricity)
Is there an Internet infrastructure. Does this infrastructure support broadband or dial up? Will your systems easily integrate with your host country's?
The diffusion of Internet technology into core business processes and into the lifestyles of consumers has been rapid, especially in industrialized countries. The number of Internet hosts has increased to 353,2 million by 2005, up from 56,2 million in 199. The total number of people using the Internet is difficult to estimate. Estimates in Early 20069 put the number at nearly one billion (see Table 3). There are naturally significant differences within regions as will, for example, within the European Union, The Nordic countries have penetration rates of 70 percent, while new member, such as Poland, are at less than 30%.
Table – 3: World Internet Usage
Grant project VEGA 1/0471/08.The marketing communication company service – Integrated model and customer communication.
2. Analytical Models Followed
Multinational companies which compete in global market needs a clear and well focused strategy framework or analytical models to analyze and implement strategy plan. Below figures depicts The five stage process model, PEST analysis etc. a The Five Stage Process Model
 PEST Analysis
c Porters five force model
3. The International Marketing Planning Process
The planning process is the method used by the management of the firm to define in detail how it will achieve its current and future strategic aims and objectives. In doing this, it must evaluate the current and future market opportunities, assess its own current and potential capabilities and attempt to forecast how those changes over which it has no control might help its efforts to reach its objectives.
The international marketing process must allow the company to answer the following marketing questions:
1. Where is the company now?
2. Where does it want to go?
3. How might it get there?
The obvious benefits of strategic planning are all staff can be better motivated and encouraged to work more effectively by sharing a vision of future. There are number of elements in international marketing plan as illustrated in the following figure:
The ability of the company to pursue its chosen marketing strategy is determined to a large degree by aims and expectations of the stakeholders who directly or indirectly provide the resources and support needed to implement the strategies and plans. The following figure identifies the typical stake holders of multinational enterprises.
A checklist of essential elements of international marketing plan is summarized in the below figure:
4. Case study: Procter & Gamble Co.
Client Description
Procter & Gamble Co., also known as P&G, is an American multinational consumer goods company headquartered in downtown Cincinnati, Ohio, United States, founded by William Procter and James Gamble, both from the United Kingdom. Global Presence
Details
United States
Canada
Philippines
Mexico
Indonesia
Middle East
New Zealand
Latin America
Europe
Japan
China and other parts of Asia
South Korea
Africa
Brazil
Australia
Products
Operations
Foods, beverages, cleaning agents and personal care products
Beauty segment
Grooming segment
Health Care segment
Snacks & Pet Care segment
Fabric Care & Home Care segment
Baby Care & Family Home Care segment
Major Achievements
In 2012, P&G recorded $83.68 billion in sales. P&G remains a highly selective employer as less than 1% of all applicants are hired annually Fortune magazine awarded P&G a top spot on its list of "Global Top Companies for Leaders", and ranked the company at fifteenth place of the "World's Most Admired Companies" list. Chief Executive Magazine named P&G the best overall company for leadership development in its list of the "40 Best Companies for Leaders" In October 2008, P&G was named one of "Canada's Top 100 Employers" by Mediacorp Canada Inc., and was featured in Maclean's newsmagazine. Later that month, P&G was also named one of Greater Toronto's Top Employers, which was announced by the Toronto Star newspaper In February 2014, Glassdoor placed P&G 34th on their annual Best Places to Work list
Product wise Share
a International Marketing Strategy of P&G
P&G's Chief Financial Officer Jon Moeller was a featured speaker at the Goldman Sachs Staples Summit 2014 in New York City.P&G attends a number of investor conferences each year, and at this event, he presented to investors and analysts who follow companies in the consumer goods industry.He began with a review of recent results from the Company's third quarter earnings announcement on April 24, and recapped key priorities for the audience of investors and analysts.
b Target Strategies and Competitive moves used to enter different markets
P&G to cut marketing spend this year in efficiency drive: CFO Jon Moeller says shift to digital means 'dollars spent is no longer representative of the strength of a marketing programme'. P&G invests 30% of media spend in digital: Figure comes as P&G places emphasis on improving marketing efficiency and boosting slowing revenue growth. P&G plans 'major innovations' as sales growth stagnates: P&G emphasises dedication to innovation and equity over price promotions.
New Pampers Plant Opens in Hungary: March 11 marked the official Grand Opening of a new Pampers Plant in Gyöngyös, Hungary New P&G Plant Opens in Nigeria: Earlier this month, they hosted a ceremony to mark the highly-anticipated opening of a new manufacturing plant in Nigeria (Agbara, Ogun State). Many local and state government officials, P&G partners, employees and local personalities came to show their support of the new Pampers plant—along with a group of top global and regional P&G leaders New Jakarta Indonesia Plant Opens: The Jakarta Plant represents a multi-year investment to build world-class facilities that manufacture multiple categories of products from our portfolio of trusted brands
c P&G Growth Strategy
The following figure illustrates details of P&G Growth strategy:
Strengths of P&G's International Strategy:
Ability to respond effectively to the new and complex demands of their international business environments Ability to attain economies of scale
Ability to increase learning
5. Findings and Conclusion
Why Market Internationally?
To grow revenues by expanding beyond any existing domestic market To leverage the current growth of many foreign economies
To diversify business opportunities and increase client base To tap into foreign markets with higher profit margins
To capitalize on efficiencies available to assist in exports/imports To gain access to new markets and innovative business models
Developing a Global Mindset
Learn, understand and adapt to regional and cultural differences Keep up with current global trends, news and worldwide events Access business environment to analyze consumer demand
Follow local exchange rates to determine competitiveness
Research possible market entry restrictions and regulations
Be ready to become flexible to accommodate new markets
Developing a Market Strategy
Who is your target audience?
What is your market potential?
How will you reach them?
How will it vary by market/country?
What is your key message and selling point?
What is your timeline period to measure success?
Identifying Marketing Goals
What is your range of market penetration?
What is the key message you will deliver?
How will you highlight your competitive advantage?
How will you encourage call to action?
How will you measure marketing effectiveness?
Launching a Marketing Campaign
Determine marketing/promotional budget
Plan clear goals and milestones
Rely on surveys and market research
Select a marketing mix of multiple promotional vehicles
Compare and negotiate best rates/terms
Adapt and "localize" message to individual target markets Be aware of local laws and regulations
Success in International Marketing
Determine and track metrics to adapt accordingly
Review actual sales results vs forecast
Review budget progression vs projected
24/7 Commitment
Deliver product/service on a timelyand efficient manner
Provide excellence in customer support mechanisms
Market, Market, Market!!
Related Topics