International Management PepsiCo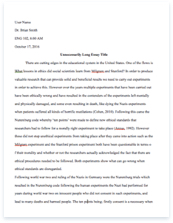 The whole doc is available only for registered users
OPEN DOC
A limited time offer! Get a custom sample essay written according to your requirements urgent 3h delivery guaranteed
Order Now
One of the largest American multinational foods, snacks and Beverage Company first founded in 1898, with products available in more than 200 counties worldwide, PepsiCo Inc. is demonstratively one of the top leading business winners within the Food and Beverage processing industry (Who We Are., 2017). And in Japan, the numerous categories of food and beverages do not only take an important part in the everyday life, but also become the "tourists' attraction".
Actually, many tourists, particularly the Chinese, the HongKonger, and the Taiwanese, do come to Japan just for buying those products which only can find in Japan. Therefore, Japan became the first Asian countries that PepsiCo entered in the 1960s. PepsiCo Japan Co., Ltd is a beneficial alliance between PepsiCo Japan and three local food and beverage manufactural companies since the 1990s. They include Suntory Holdings Limited, Kirin Tropicana Inc. (KTI), and Calbee Inc. (PepsiCo Japan., n.d.).
The Japan Pepsi Cola Company was first launched Pepsi throughout Japan in 1958. Starting from the 1960s, PepsiCo introduced multitudinous types of bottle and can Pepsi Cola, such as "Diet Pepsi", the first low-calories beverage in the soft drink industry, into the market. Since then, it created a tremendous attention among the Japanese and spread out quickly in the country. In 1967, PepsiCo entered snacks business with the purchase of the Mike Popcorn Company (PepsiCo Japan., n.d.).
After that, it also launched Cheetos, a cheese-flavoured, puffed cornmeal snacks and Doritos, a branch of flavoured tortilla chips, respectively (DORITOS® Nacho Cheese Flavored Tortilla Chips., n.d.). Both are made by Frito-Lay, a subsidiary of PepsiCo. PepsiCo's business in Japan is potent yet strong, together with manifest leadership in several areas and creative innovations (PepsiCo Japan., n.d.).
During the 1990s, the company made crucial decisions regarding to the partnerships with local companies. For the Tropicana juice business, both PepsiCo and Kirin Tropicana Inc. (KTI) held 50 percent of the stake in the venture. Besides, PepsiCo signed a master franchise agreement with Suntory Holdings Limited in order to create new opportunities for two companies (PepsiCo Japan., n.d.). Later, PepsiCo joined with Calbee, a main Japanese snack food producer, and signed a licensing agreement to produce and sell Frito-Lay snacks, which allows PepsiCo becomes the largest shareholder of Calbee (PepsiCo Japan., n.d.). As of the latest annual report of PepsiCo, the contribution to the worldwide company's net profit in Asia, especially in Japan, was 10 percent (Pepsico-inc-2016-annual-report., 2016).
What do they do and how does their activity differ from headquarters? With 22 iconic brands, PepsiCo is a global beverage, snacks and Food Company headquartered in Purchase, New York. By producing and distributing their wide range of delicacies and drinks, it makes PepsiCo become the second largest food and beverage company around the world, after Coca-Cola. As PepsiCo Japan Co., Ltd is a subsidiary of PepsiCo, Inc., they do have similarities along their operation, for example both United States and Japan offer many same standard classic products, like original flavour Pepsi Cola, Tropicana fresh juice, and Quaker Oats, etc. On top of that, there are also certain strategies which differ from the headquarters and are merely happened in Pepsi Japan Co.
Special Products Innovations
Japan is a country that famous for having excitement, even in the flavours of their snacks. Apart from the standard snacks and drinks that sell in other region of the world, like United State, Pepsi Japan Co. has also a stack of unique products that only available in Japan. There are various limited edition flavours that are being distributed every few months to delight of soda junkies (5 Pepsi Flavors that you can only find in Japan, n.d.). For instance, they have Salty Watermelon flavour and Ice Cucumber flavour on the shelves during summer time, which give customers a "refreshment taste of summer". Actually not only the Japanese people, but also the foreigners are fascinating to the far-fetched combination of the drinks.
Moreover, the company will also launch some other flavours during different festivals. To celebrate Halloween, Pepsi brings out five new mystery flavours, collectively called Pepsi Ghost, forcing customers to guess which flavour is that (Food Science Japan, 2016).
Meanwhile, in term of product strategy, Pepsi Japan focuses on health – less sugar, low calories, and low carbon dioxide gas. Since obesity has become an important issue, "Pepsi Special" is a dextrin cola designed and sold in Japan for those who wish to control health conditions (Here's The 'Fat Blocking' Soda Pepsi Is Advertising In Japan, 2012).
Differentiation on major focusing brands
Compare to the American, Japanese people trend to be more concern with their health conditions, which has been reflected on the Japanese No.1 ranked long life expectancy. They eat healthy and drink healthy. To target and satisfy the market, PepsiCo Japan focus more on healthier products which are only available in Japan, not United State. They even created a drink, called Pepsi Special, that claimed to be fat-blocking and has been presented a Food for Specified Health Uses by the Japanese government (Here's The 'Fat Blocking' Soda Pepsi Is Advertising In Japan, 2012). It means the drink is suitable to buy by people who wish to control health conditions.
Furthermore, the Japan Tropicana Juice business holds No.1 seat in 100% juices because of the major investment focus in Japan (PepsiCo Japan., n.d.). As PepsiCo cooperated with the local companies, it is able to understand more about the market demand. So, it targeted the healthy product market. The wide range of products, from the Tropicana juice, to the flavoured cereals made by Calbee, to the Pepsi Special, helped PepsiCo Japan to become successful in this market, which are different from the State.
Unique design on product packaging
As mentioned before, PepsiCo Japan has been selling the unique products which are only being sold in Japan. At the same time, they are also continuously designing new special product package according to the flavour, the colour, or even the release date. They can be found only in Japan. For examples, the bottle of "Pepsi Sakura" has the pink cherry blossoms on it since cherry blossom in Japanese is sakura and the soda itself is in pink colour. On the other hand, there are the Halloween limited edition Pepsi cola. On the bottles, different kinds of ghosts or scary stuff in cute version are drawn throughout the bottle which matches the coming festival. These kinds of uniqueness are only available in Japan, a country that full of fun and exciting innovative.
Is there evidence of theory in action
According to the discussion in class about the Jollibee case study, we have finalised the key success factors for a business. Those elements that are influencing to the success of PepsiCo Japan include customer focus, good partnerships with distribution allies, and brand image.
Customer focus
Since the market is fast-changing and dynamic, PepsiCo Japan always makes changes on consumer preferences. In order to access to the local consumers market, PepsiCo Japan decided to join with the local companies. For instance, Frito-Lay Japan, a subsidiary of PepsiCo Japan, cooperated with Calbee and launched a range of "Caffeine snacks" – Caramel macchiato and Green tea Latte Crisp (Pepsico corporation strategic mnt report, 2015). Likewise, the company keep on improving and inventing products by focusing on consumer demand.
Good partnerships with distribution allies
To be able to analyse the customer preference and improve the value chain, PepsiCo Japan creates a large distribution and manufacture network. For example, the company has joined alliance with Calbee. They do not only gain each other's shares, but also able to access each other innovative technology. This allows both of the companies increase huge amount of revenue and meet the market segment, which is a win-win situation (Pepsico corporation strategic mnt report, 2015). No matter in term of the strategic alliances for product development or for distribution channel, both parties get benefits from it, which proves that having a good partnership do take an essential part in the success of PepsiCo Japan.
Brand image
Since PepsiCo is one of the largest brands which are well-known by people internationally, its name becomes a great advantage for PepsiCo Japan. The big brand existence allows company to distribute and promote their products nationwide and international-wide easily. Because the company brand is already predominantly accepted by the market, Japanese people believe in the brand reputation and their product quality. This brings easiness to the 22 brands under PepsiCo to introduce and market the new products (Pepsi marketing plan, n.d.). Therefore, the notable level of brand loyalty could link with the success of PepsiCo market in Japan.
Reference
Who We Are. (2017). Retrieved October 22, 2017, from http://www.pepsico.com/company
Our History. (2017). Retrieved October 22, 2017, from http://www.pepsico.com/Company/Our-HistoryPepsiCo Japan. (n.d.). Retrieved October 23, 2017, from http://www.pepsico.com/pepsicojapan.html
DORITOS® Nacho Cheese Flavored Tortilla Chips. (n.d.). Retrieved October 24, 2017, from https://www.fritolay.com/snacks/product-page/doritos
PepsiCo and Suntory Agree to Form Strategic Beverage Alliance in Vietnam. (n.d.). Retrieved October 24, 2017, from http://www.pepsico.com/live/pressrelease/PepsiCo-and-Suntory-Agree-to-Form-Strategic-Beverage-Alliance-in-Vietnam10222012
Nooyi, I. K. (2016). Pepsico-inc-2016-annual-report. [PDF]., Retrieved October 24, 2017, from http://www.pepsico.com/docs/album/annual-reports/pepsico-inc-2016-annual-report.pdf
Erri Wibowo. (2014, March 23). Pepsi co diversification strategy case analysis. Retrieved October 24, 2017, from https://www.slideshare.net/ErriWibowo/pepsi-co-diversification-strategy-case-analysis
1. A GENDA Company Overview Motives and Fits of Partner Alliance Structure Problem and Latest situation Key Success Factors Recommendation 2. (n.d.). Retrieved October 24, 2017, from http://slideplayer.com/slide/6915780/
J. (n.d.). 5 Pepsi Flavors that you can only find in Japan – Japan Info. Retrieved October 24, 2017, from http://jpninfo.com/3281S, A. (2016, January 01). Food Science Japan. Retrieved October 24, 2017, from http://foodsciencejapan.blogspot.ch/2015/10/suntory-pepsi-ghost.html
Senghour Touch, Student at Cambodian Mekong University Seguir. (n.d.). Pepsi marketing plan. Retrieved October 24, 2017, from https://pt.slideshare.net/touchsenghour/pepsi-marketing-plan/15Flores, W. L. (2013, March 25). 8 success secrets from Jollibee, which aims to be in world's top 3. Retrieved October 25, 2017, from http://www.philstar.com/business-life/2013/03/25/923530/8-success-secrets-jollibee-which-aims-be-worlds-top-3Louisllget . (2015, November 13). Pepsico corporation strategic mnt report. Retrieved October 25, 2017, from https://www.slideshare.net/louisllget/pepsico-corporation-strategic-mnt-report-55087734
Edwards, J. (2012, November 13). Here's The 'Fat Blocking' Soda Pepsi Is Advertising In Japan. Retrieved October 25, 2017, from http://www.businessinsider.com/pepsi-special-fat-blocking-soda-in-japan-2012-11?IR=T
Related Topics