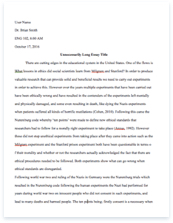 The whole doc is available only for registered users
Pages: 3
Word count: 576
Category: Health
A limited time offer! Get a custom sample essay written according to your requirements urgent 3h delivery guaranteed
Order Now
Depending upon their status, active duty members, retired members, members of the Guard/Reserves, family members, and certain veterans receive free or government subsidized medical and dental care. How this system came about is very clear and simple. History
Military medical care for active duty members of uniformed service and their families date back to the 1700's. In 1884 Congress directed that "medical officers of the Army and contract surgeons shall whenever possible attend the families of the officers and soldiers free of charge." Powers (2008). Following were great strides made to provide maternity care, infant care, psychiatric care, and care for surviving family members of a deceased sponsor. By the 80's there was two ways for military personnel, retirees, and family member to receive health care. Tricare/CHAMPUS was now in full effect. Service members received treatment at the medical facilities and retirees and family members were seen on a space available status. Family members and retirees also had the option of using Civilian Health and Medical Program Uniformed Services (CHAMPS), which provides government subsidized care from civilian providers.
Products
Tricare offers many health options although it depends on who you are and where you live. TRICARE Prime provides comprehensive health coverage with no annual fee. This plan includes Emergency Care, Outpatient Visits, Preventive Care (wellness exams, immunizations, etc.), Hospitalization, Maternity Care, Mental/Behavioral health, Prescriptions. It is similar to an HMO plan in which beneficiaries must pick a primary doctor and receive referrals for specialty care. Tricare Standard: formerly known as CHAMPUS. Is a government subsidized program. The beneficiary may choose any civilian physician including specialty care. The beneficiary is responsible for payment of annual deductible and any expenses that are not covered. Dental is contracted and administrates with MetLife and Delta Dental. Pharmacy is contracted and provides free prescription on an available list. Also provide mail order pharmacy (TMOP). Other supplemental programs are offered for specific health need such as Women, Infant, and Children (WIC), Continued Healthcare Benefit program (CHCBP) Cancer clinical trials. Enrollees
Tricare is serving more than 9.7 million active duty, National Guard, retirees, their families, survivors, and some former spouse worldwide. Tricare (2011) In order to be covered by this insurance you most meet these guidelines. Be a Active duty service members and their families, Retired service members and their families, Activated National Guard/Reserve members and their families, Non-activated National Guard/Reserve members and their families who qualify for care under the Transitional Assistance Management Program, Retired National Guard/Reserve members (age 60 and receiving retired pay) and their families, Survivors, Medal of Honor recipients and their families, and Qualified former spouses. The service members are automatically enrolled however family member and others must be enrolled by the service member.
Organization
Organization of Military Health System
TMA/HA Organizational Chart
Financials
The maximum amount you'll have to pay each fiscal year (October 1 – September 30) is called the catastrophic cap. This cap applies to annual deductibles, pharmacy copayments, TRICARE Prime enrollment fees and all other copayments or cost shares you pay for TRICARE-covered services. The cap varies depending on who you are. Tricare (2012)
References
Black, J. (2008). Tricare 101: The Basics. The Trey Research Monthly, 53, 149-150.
Medical Briefing – Commission Site Visit to the TRICARE Management Activity. UNT Digital Library. http://digital.library.unt.edu/ark:/67531/metadc19211/. Accessed January 19, 2013.
Tricare. (2012). Who We Are and Our History. www.tricare.mil Accessed January 18, 2013.
Related Topics